Andrew Yang has inspired much excitement in the presidential race among the Yang Gang, but his logo leaves much to be desired. It prominently features the red, white and blue ™ but also has a classic feel that doesn't match the new standard of other potential candidates' bold, modern logos.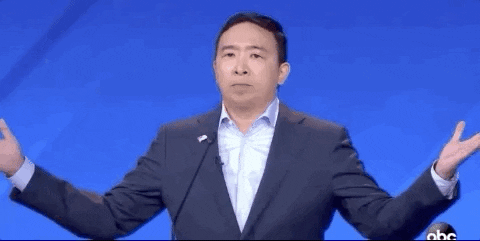 As the ~businessman~ he is, he should diversify his portfolio, so here are five products Yang's logo would better suit.

A Toothpaste
Want a ~presidential~ smile? Try Yang Brand toothpaste!

2. An Airline
Air Force One? Never heard of her.

3. Men's Deodorant
Perfect for when you're ballin' in Yates!

4. Shaving Cream
Make your legs smoother than Yang's debate answers!

5. An Eyewear Company
Yangy Parker, giving you 20/20 vision since 2020!
Happy election szn, Hoyas!