There's nothing Georgetown students love to hate more than The Corp. Yet sometimes, when Leo's just doesn't cut it, even the most anti-establishment SFSers will succumb to their consumerist urges and support the capitalist temptress that is The Corp — those apple cinnamon muffins are just too good. But there are some of us whose Flex Dollar accounts seemingly runneth over and, thus, frequent Corp storefronts more than others. To anyone still stinging from their freshman fall Corp rejection, this one's for you.
Hilltoss
Hilltoss — the bougie student's Crop Chop and the lazy student's Sweetgreen. While some of us may balk at the prices — $12 for a salad the size of my palm?— the cost is no problem for your international friend whose parents are either diplomats or "international businessmen" (aka CIA operatives). This Moncler-sporting expat summers in the south of France, skis in the winters at their chalet in Switzerland and is way overdressed for your 9 a.m. "Problem of God" class. They like Hilltoss because it's sooo much less processed than the rest of the food in the United States; after their refreshing, organic salad they are known to enjoy a cigarette break outside the HFSC.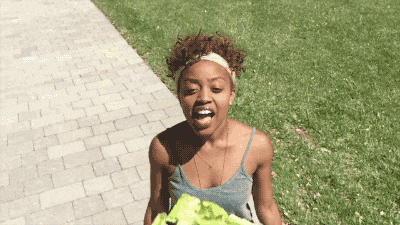 This ~citizen of the world~ can find kinship in the laptop-sticker-loving social justice warrior waiting behind them in line. Likely a JUPS or WGST major, this person hails from Long Island or a wealthy Jersey suburb, probably spells their name weirdly — you're not fooling anyone, Maddisynne — and used to love infinity signs and WeHeartIt but now has deleted all social media so they can be more "in touch with nature." Though the rest of us may term them "granola," they prefer to be called "sustainable" or "ecological."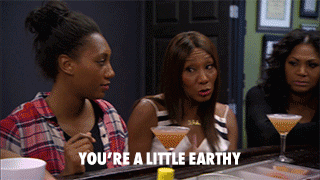 Uncommon Grounds
This artsy coffee snob was definitely deciding between Wesleyan, NYU, and Georgetown. They have a Crosley record player and listen exclusively to the Velvet Underground and Nirvana. UG is the perfect place for them to drink some ~real~ coffee while journaling or writing poetry in their Moleskine. Something about the album cover wall art and deliberately disheveled decor really gets their creative juices flowing and the "accidental" coffee rings on their papers make them feel authentic.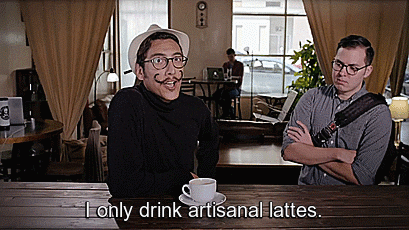 MUG
This ICC holy grail serves students of all kinds, from all backgrounds and in all schools, but there is one they serve the most — the over-caffeinated SFSer who just has SO MANY core requirements, three State Department internships at once, is learning their fifth language and really wants you to know they're in the SFS and that their workload is harder than yours. One of the few breeds on campus able to navigate the labyrinth of the ICC, this student can often be seen running from "Map of the Modern World" to Arabic with a Corp coffee cup in hand. The best course of action is to get out of their way and get them their coffee as fast as possible — they're in the SFS after all, so they need it more than you.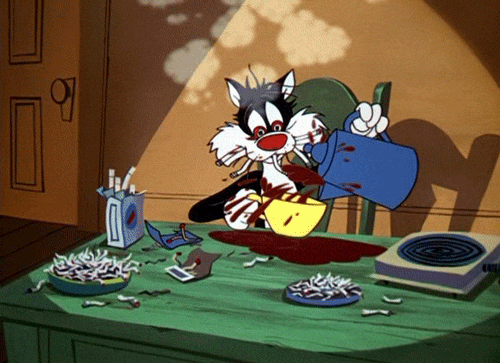 Hoya Snaxa
Most people who enter this glorified broom cupboard are under some sort of influence, be it exhaustion, alcohol or some other ~controlled~ substance. It takes a lot for someone to willingly shove themselves into a closet stuffed to the brim with likely expired drugstore candy and very few do so completely sober. The typical Snaxa-goer is a Southwest Quad sophomore looking for a lighter and some Cheetos to aid in their cannabis-related endeavors. They probably are in Ultimate Frisbee and are majoring in Econ or OPIM. This classic Hoya bro is definitely sporting head-to-toe Georgetown athletic gear despite not having been on a sports team since 10th grade — unless FIFA counts.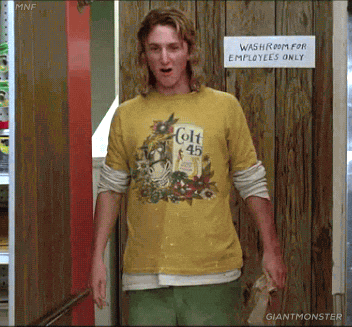 Midnight Mug
This person is that friend who never goes to lecture, writes papers drunk and still manages to make the Dean's List. Whatever they lack in work ethic they make up for with determination, nerve and coffee. This highly caffeinated Hoya is an avid Redditor, with a taste in memes you don't understand and a passion for conspiracy theories like, "Jack the Bulldog is actually a robotic surveillance device deployed by the Soviets during the Cold War, and that's why you can never pet him."  You can find this person on Lau 2 at 11 p.m. the night before an essay they haven't started is due, watching "Illuminati Confirmed" videos.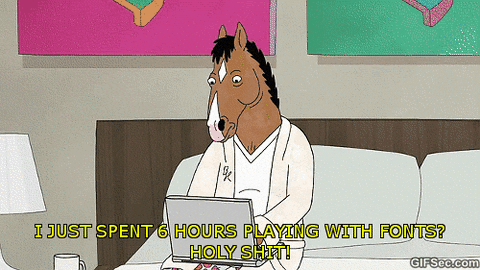 Vital Vittles
Nearly everyone goes to Vittles, but none more so than the sleep-deprived MSBro — or, I'm told, people getting ready to throw a Henle rager. Desperately in need of some Nutella or Red Bull to patch their life back together after scrolling through Facebook videos instead of studying for three hours, what this person really needs is a hug. Yet, all they get is a giant pack of oddly flavored potato chips they didn't want because Vittles was out of what they really wanted.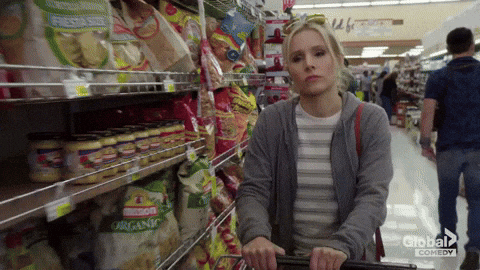 Photos/Gifs: giphy.com, thecorp.org