In just a few days, most Hoyas will be returning to The Hilltop. A select few will study abroad in the fall, but nevertheless anticipation to leave home has never been higher. But amid all the excitement and preparations to return to school, some may have noticed the blossoming of a new trend over the summer that could have serious effects on our futures: the combination of transportation apps (e.g. Uber and Lyft) and food delivery.
Uber Technologies originally unveiled UberEATS in 2014, but the service is still separate from the app that you use to transport your lazy body home from a night out. Food delivery apps quickly became a new fad; Postmates and Tapingo quickly followed and the industry boomed. Even more recently, Uber seems to have taken a step further with the ability to request an ice cream truck. I received this email recently and while the service was only available on August 11, I was still shocked to see how Uber promotes obesity continues to improve its services.
The email continued to describe an added benefit to requesting a personal ice cream truck. As if the idea of that wasn't enough, Uber promised free ice cream at McDonald's (every Friday until 9/22/17) when you brought your ~collectible cone~.
So now when you download Uber, you're not just getting a car service. Instead, you're exposed to a world of ice cream on-demand and free ice cream at McDonald's.  While I am not a huge McDonald's fan (unless it's Shamrock Shake season), I can't deny that I was impressed. But just when I thought it could not get any better, I received word that Lyft was developing something called "Taco Mode": a service that delivers passengers to the nearest Taco Bell mid-ride. Instead of matching its rival's ice cream service and partnering with McDonald's, Lyft has raised the bar even higher by partnering with Taco Bell and bringing customers to a food source on their way home. This means that on your way home from the bar (or wherever you are in the middle of the night), you can easily make a pit stop at Taco Bell and satisfy your dietary needs. Has science gone too far?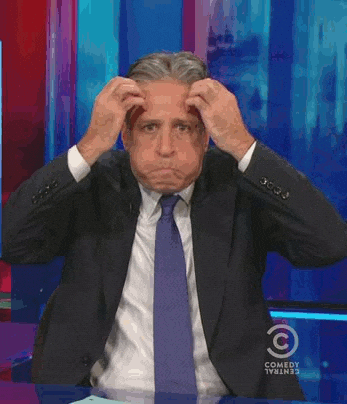 The correct answer to that question is: NO! This is exactly what the people (read: we, students of Georgetown) don't need in our lives. A service that allows us to stop for food on our way home makes life incredibly easier. Rather than taking two Uber/Lyft rides to stop for food and then continue back to campus, this idea saves time and money for students who are on a budget.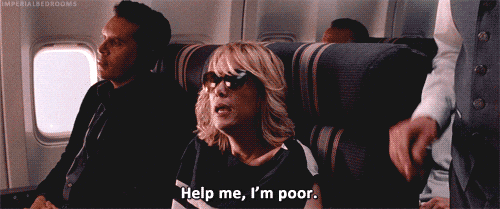 As the industry continues to change, one cannot help but wonder what services will be released in the future. In order to help some wannabe MSBros aspiring business leaders, here are some great suggestions that one could take into account when developing the next great food service:
&pizza Feature for SafeRide– Building on the idea of Taco Mode, this could be both an excellent boost in business for &pizza on Wisconsin Avenue and great publicity for SafeRide and GUPD. If you are taking SafeRide back to campus at a late hour, what better place to stop? It's close to campus and they have a variety of pizzas and free water. This feature could also mean that the SafeRide driver stops at &pizza for you and grabs your food. Either way, you're getting pizza and a ride home all in one trip.
Corp Coffee Delivery Service– As if The Corp didn't have enough to worry about, a coffee delivery service could prove disastrous since probably everyone on campus (including faculty) would want coffee delivered to them. The solution would be to raise a delivery price, but then everyone would probably just not use the service. This may not seem like a great suggestion, but hey, maybe someone else can put a better spin on it.
Quick Pita Food Truck– If this had happened prior to the tragedy of December 31, 2016, the eatery may have raised its sales enough to stay in business. Maybe it's just me, but setting up this stand just off campus (in case you're too lazy to walk the extra blocks) would've been a godsend.
GUTS Stop at Jumbo Slice– Georgetown may have stopped the late-night Adams Morgan route, but it may be time to bring it back if this idea gains popularity. Picture this: you are leaving Madam's Organ (if you're of age, of course), and you want to take the free shuttle home but you also want pizza. Now you can do both because the shuttle waits while you run in and grab a slice.
While these suggestions may seem a bit ridiculous, are they any worse than "Taco Mode" or Uber ice cream trucks? That's up to you to decide, but just remember that in the coming weeks there probably will be a longer wait for late-night Epi than a mid-day Cosi due to something called NSO. In case you have forgotten, the counter at Epi will look something like this.
So to whomever takes up one of these ideas and actually does something with it: please remember me when you're famous!
Photos/Gifs: giphy.com, uber.com, businessinsider.com, money.cnn.com