With the deadline to find a roommate via our famous CHARMS matching service less than a week away, many freshmen have turned to the second-most effective vehicle to nail down that match made in heaven: the desperate Facebook post in the Class of 2019 GAAP group.
Usually littered with meaningless questions about laptop preferences and summer reading, toward the end of June, the GAAP group becomes somewhat of a black market for people to post page-long descriptions of themselves hoping some other desperate loner will send them the following via Facebook message: "OMG I'm like really into Harry Potter too! And I also am undecided in the College. We should like room together or something!"
It all sounds great until you really take a look at everyone's descriptions of themselves; they're all perfect! Each person posts the most appealing profile of a roommate there ever was. How could every single hopeful be a "super neat, varsity athlete that plans to get a 4.0 but rage on the weekends?" It's my job to provide a detailed translation of what incoming freshman really mean when they post a bio in hopes of finding a roommate.
What they say: "Hi, my name is Zack. I'm from the New York area. CHARMS is going really well, but I thought I'd just put my bio out there to see if anyone else wants to match and be roommates!"
What they mean: "My mom has called me Zachary my entire life, but now is the time to reinvent myself right? I'm from New Jersey, but not the Jersey Shore kind I promise!!! CHARMS couldn't be going worse. The only person I matched with plans on having a pet ferret in the room and is unironically into anime. Please room with me I'm desperate."
What they say: "So, I'm a pretty big athlete and I'm really looking to room with a dude who is into sports."
What they mean: "I ran the mile once a semester in high school and have severe asthma, but I need at least one person to go to Georgetown basketball games with."
What they say: "I'm into my studies, but obviously I love to go out and have fun. I'm planning on raging a lot on the weekends and studying mad hard during the week."
What they mean: "At my senior prom, my math team buddies and I each had a beer and I threw up everywhere. But, like, I'm willing to give drinking another shot I think."
What they say: "I'm into music, art, football, dodgeball, writing, reading, rollerblading, underwater basket weaving, friendship bracelet making, biology and a bunch of other stuff! Any questions, just ask me!"
What they mean: "I'm about to list every single subject possible hoping to hook at least one person. In reality, I like Blink 182 and napping eight hours a day."
What they say: "I'm studying at the College looking to major in Government and minor in Econ."
What they mean: "In grade school, my second grade teacher gave me the class superlative of 'Most Likely to be President', but if that doesn't work out, I'm really trying to make some money."
What they say: "Lol, looking for someone neat! (It's ok if you aren't a neat freak though. A little clutter is fine.)"
What they mean: "I am one of the messiest people on the planet. Frank Ocean actually wrote 'Thinking Bout You' when he saw my room at home because it looks like a tornado flew around my room before you came, so please excuse the mess it made. With that said, I irrationally expect your side of the room to be spotless and will throw a fit if I find one of your socks as I dig through my piles of clothes on my floor to get to  my hidden backpack."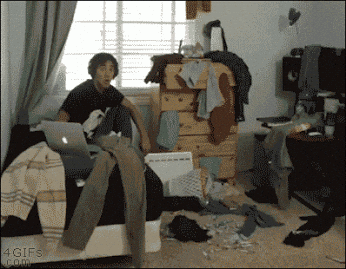 What they say: "I'm not too picky about sleeping hours or room temperature. I'm just really laid back and go with the flow." 
What they mean: "I plan on making my room an arctic tundra and you are going to have to deal with it…I have severe night sweats. Oh also, I plan on being up until around 3am watching Netflix, so really hoping the glare from my screen won't affect the necessary sleep you need to survive your 8am class!"
What they say: "I'm definitely into politics, but I would consider myself a firm moderate. I find equal value in both parties." 
What they mean: "If you're not #Ready4Hillary, I'm not #Ready2Speak2You."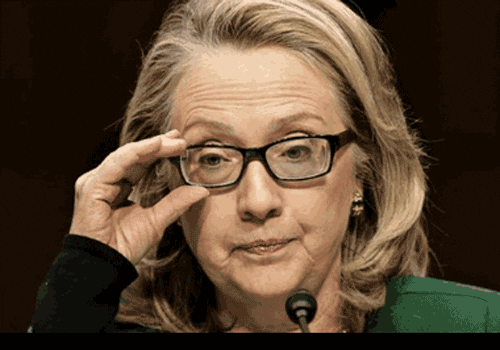 What they say: "I'm honestly down to share anything. I am looking to room with someone who will become a great friend, so sharing is caring am i right? Haha!"
What they mean: "I will be seriously offended if you touch any of the Go-Gurt tubes my mom sent me."
What they say: "Haha sorry for the long post. If you read this far, please reach out. Although I have a lot of people I matched with on CHARMS, I would love to get to know some people before we get to campus. Alright well, I'll see you guys on the hilltop. And as they say, 'Hoya Saxa!'"
What they mean: "I really hope more people read this than the number of people that read our summer reading book, because I'm really getting desperate here. If this doesn't work, I might have to get a doctor's note claiming that I am allergic to humans and live in a single in the Southwest Quad. I'm really hoping no one unearths this around Christmas time to show how embarrassing I was. And what does 'Hoya Saxa' even mean? It sounds like the hole-in-the wall Chinese restaurant by my house. Well whatever it seems like everyone says it so I might as well!
Good luck with the roommate hunt freshmen! I hope this will help you on your journey to find your perfect mate. Trust me, this is not as bad as it gets. Just wait for first semester finals when that girl who sits next to you in Problem of God finds your embarrassing post and you get to relive this horror all over again!
Photos/Gifs: tumblr.com, collegenext.org