In honor of President's Day, we remember those who served our country most: the pets of our most esteemed presidents. They've brought us (and their owners, I guess) joy, and should be admired and remembered. Some wacky, some downright adorable, here's a top 10 list of America's best pets!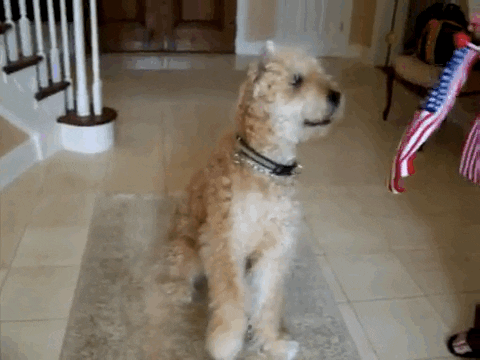 10. Rounding out our list at number ten, is Dick, Thomas Jefferson's mockingbird. Yes, you read that right, our founding father had a mockingbird which he felt appropriate to name "Dick." When Dick behaved badly, did Jefferson scold him by calling him Richard? We may never know, but one can only hope.
9. At Georgetown, we appreciate a symbol of diplomacy, especially when the symbol happens to be an adorable dog. Pushinka, offspring of Strelka, a Soviet dog who entered space on Korabl-Sputnik 2, was adopted by John F. Kennedy, a gift from Nikita Khrushchev himself. Cold War who? Pushinka doesn't know her.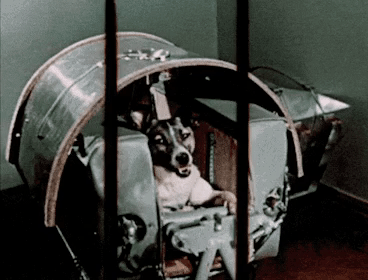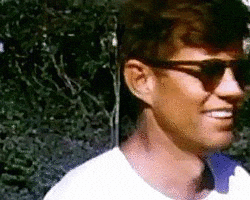 8. Half of 16 is eight, so it's fitting that Abraham Lincoln's cat, Dixie, is number eight on our list. Dixie, an icon, was, according to Lincoln, "smarter than [his] whole cabinet." We have decided to stan an intellectual legend.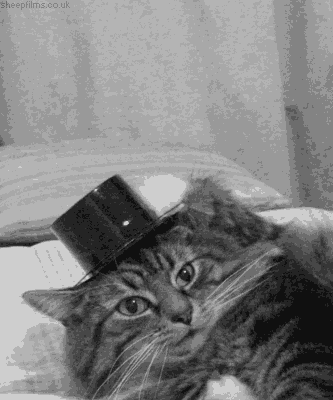 7. Fala, Franklin D. Roosevelt's Scottish Terrier, made headlines when FDR forgot him on a trip to the Aleutian Islands. FDR, as any reasonable dog owner would do, sent a U.S. Navy Destroyer to retrieve him. (Taxpayer money may have been spent on this venture, but we'll overlook it.) You can visit Fala in statue form at FDR's memorial here in Washington, D.C!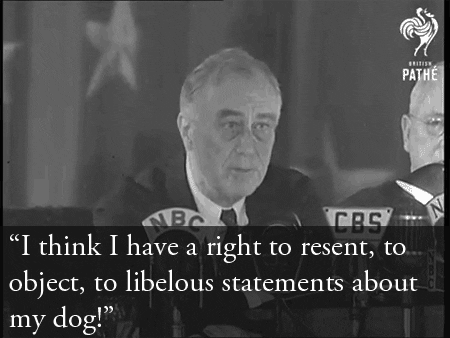 6. Three words. Macaroni. The. Pony. John F. Kennedy's daughter, Caroline, owned a pony during JFK's time in the White House. Not only did Macaroni appear on the cover of Life Magazine, he also received thousands of fan letters!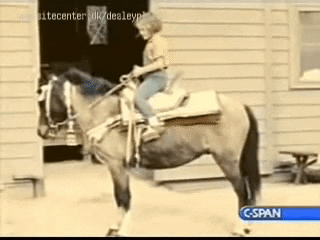 5. John Quincy Adams owned an alligator. It lived in a bathtub.

4. As strange as pets in the White House can get, a raccoon originally meant for a Thanksgiving feast was pardoned by Calvin Coolidge during his presidency and kept as a pet. Rebecca Raccoon had her own tree house and was left to roam the White House halls freely.

3. Socks, Bill and Hillary Clinton's cat, is a Georgetown legacy, so clearly he's number three on this list. He was adopted by the Clintons as a stray and was in their family during their stay at the White House. Unfortunately, Socks and Buddy, the Clintons' dog, did not get along, and after the Bill left the presidency, Socks went to live with his secretary, Betty Currie.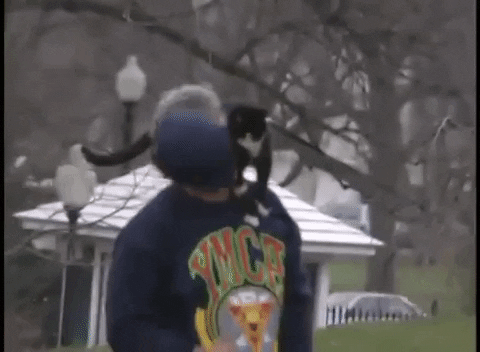 2. Sunny and Bo, America's favorite power couple, take number two. The Obamas got Bo, a Portuguese water dog, in 2009, after great speculation of what dog would continue the much beloved White House pet tradition (looking at you, number 45). Sunny, Bo's female counterpart, was adopted in 2013, and the pair has been unstoppable ever since!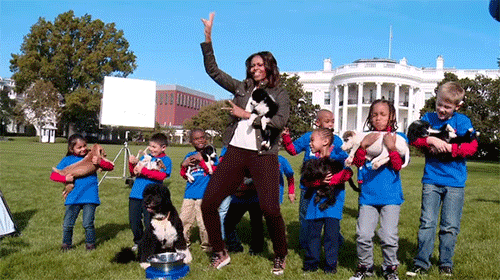 1. Though this dog never lived in the White House, I'm sure we can safely say that Sully, George H.W. Bush's service dog, is number one. Here at the 4E, our hearts collectively broke over Sully's Instagram (@sullyhwbush) in tribute to his departed owner.
Sully is officially (meaning by this arbitrary list) the goodest boy and deserves nothing less than the best moving forward in his career as a service animal.
source: Giphy, Instagram