So… you just finished your summer internship. Or maybe you didn't have a job this summer because the idea of working a full-time, unpaid job that your dad's friend-of-a-friend who knows that one guy from his high school who I guess is running for Congress now hooked you up with, just didn't appeal to you. In which case, good for you. But for the rest of us who just finished lighting three months of our lives on fire, it's time to do some reflecting. Looking back now, it's hard to separate the time between March, when I was desperately trying to find a summer internship that I could proudly add to my LinkedIn profile like a Boy Scout badge, and the times I spent exiting out of Instagram and looking at my computer screen intently anytime my boss walked by my desk.  After some deep contemplation, however, I was able to come up with the most important things my summer internship taught me:
1.  My boss doesn't know my name
Honestly, if you were lucky like me, then you basically got paid to be alive for 2.5 months. In fact, I'm pretty sure it would've taken anyone at my office longer than 2.5 months to notice I was dead and I probably still would've received my stipend for the summer term. So yeah, basically, if your boss doesn't care to learn your name… it's a win-win. Internships aren't for learning, they're for finessing and stealing time.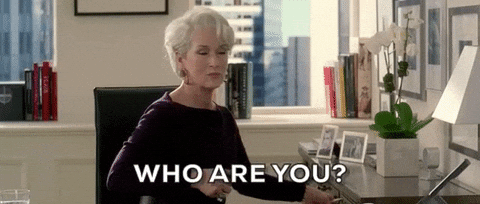 2. The importance of Happy Hour (for those 21+)
I never really understood why thirty and forty somethings loved happy hour so much. The thought of going to the P.F. Chang's bar at 5:17 p.m. on a Tuesday for a half-priced Mai Thai used to seem really sad to me… until… I was forced to sit (read: scroll Facebook) in a cubicle for eight hours a day (read: for as little time as I could get away with). Now I get it. Without $5 chicken skewers and $3 long-island iced teas, there's nothing else to look forward to… except my impending  and inevitable death, upon which I will be relinquished from the prison that is my office e-mail.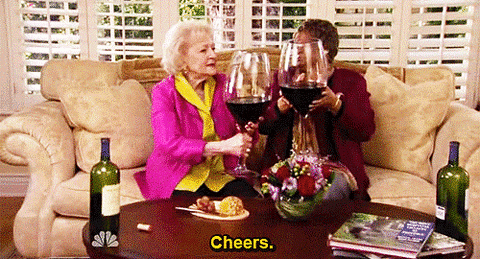 3. The Value of Money (lol jk)
I can't be the only one who started off June declaring my intentions to save all of the money I would make this summer so that when the fall semester came I would have money for the occasional (read: twice a day) $28 smoothie from SouthBlock or, idk, just put the money away in savings? Well, that didn't happen. I LEGIT spent all of my money on bi-daily coffee runs and now all I have left is regret and seven extra pounds I gained from all the scones I ate and I don't even know how I'm going to burn them off because I can't afford $30 work out classes anymore.  Like, what am I supposed to do? Go to Yates? *rolls eyes*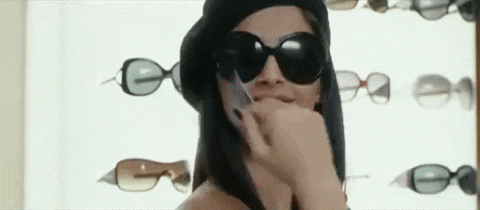 4. I look really good in a pencil skirt
Work wear is usually super gross, but I managed to push my office dress code to the very outer "Do I really need to wear a bra with this white blouse?" limits. Yes, I missed all of the best tanning hours and I don't have Louboutin stilettos (YET, read further down), but — I did learn that if you're ever in doubt about whether your outfit is work appropriate, just wear it. Yeah, Karen on the fourth floor will probably send an office-wide passive-aggressive e-mail out, reiterating the dress code, but if anyone confronts you directly you can just play the "I'm-a-dumb-but-cute-intern" card. Frankly though, you shouldn't care: you choose what to wear, not your boss (and deffo not Karen with her ergonomic shoes and Chicken Alfredo Lean Cuisine.)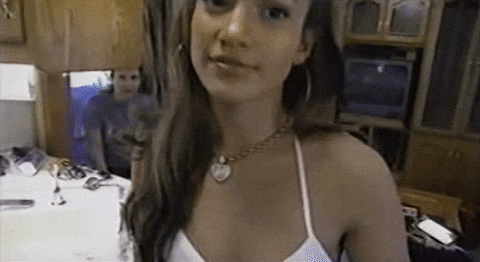 5. I don't want to work
Yeah, I don't want to work at all really. For some people, internships validate a certain career path or industry. For me, my internship made me realize that if I have to work a 9-5 job in a freezing cold office and wear a headset, I will retire at about the age of 25. Working just isn't for me, which is kind of a huge problem, because I love money. Which brings me to my next realization…
6. I need a Sugar Daddy
You can interpret "Sugar Daddy" however you please and I'll leave my own definition Jesuit-Ambiguous (TM) for purposes of keeping this up to Cura Personalis standards. IT DOESN'T HAVE TO MEAN WHAT YOU THINK IT MEANS. But I'm from Las Vegas, so let's be realistic. Things didn't work out with my boss unfortunately (refer to lesson #1) so now I'm back to the drawing board. I only have one more year left in Georgetown and only a few years left of my Sugar Baby prime to make it happen. But it needs to happen pretty soon, because Sweetgreen is expensive and it's not like I can wear off-brand (read: anything except Lululemon) leggings on campus… so…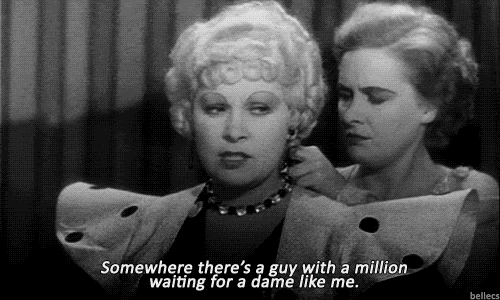 Hopefully, the adult world will work our better for you than it has been for me. For now, I'm off to update my seeking arrangement profile. Stay sugared Hoyas!

Photos/Gifs: giphy.com, unomaha.edu