GERMS: the one word your parents do not want to hear when you call them at 8 AM on a Sunday morning. Many people have been in this situation, and they've said it's quite shameful.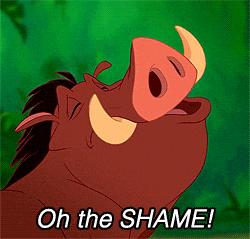 Generally, you hear more about people calling GERMS on other people. You hear about how they were such heroes, how they condemned saved their friends, how they weren't involved but watched someone else get GERMSed, etc.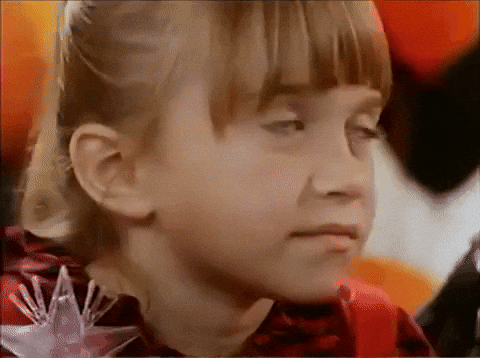 However, you may occasionally hear someone tell you about how he/she was GERMSed on a fateful weekend night. These stories are certainly interesting because you're hearing the survivor's side. Some are curious as to what actually happens when someone is GERMSed. As always, 4E has the inside information on what happens to these unfortunate souls. So, here are the steps of being GERMSed.
Context– You've had a rough week. Three midterms, two papers, and you're working on homework until 2 AM every night. You may also have been rejected from yet another club. When you leave Lau at 9 PM on Friday night, you're ready to go out and go hard. However, in your mad rush to party, you may forget to hydrate and/or eat dinner. Let's just say that you've already created a recipe for disaster.
The Pregame– If this night was Kingda Ka, one of the world's tallest roller coasters, your arrival at the pregame is the point where you start shooting forward, but are not yet at the steep ascent to the top. After running from your room to the pregame, you quickly down a larger-than-recommended amount of Burnett's (Note: we at 4E only encourage responsible drinking–meaning if you're 21+, of course–so check out these articles if you need help choosing flavors). Soon after, you start to feel a nice buzz, but nothing too crazy yet. You forget the fact that your stomach is empty and decide to take a few more shots before heading out to the party. You've now begun the ascent to the top of the rollercoaster.
The Party– Now, you're in the middle of the ascent, almost to the top. This party is #lit full of debauchery, and handles of Burnett's are floating around everywhere. You even spot Pineapple Burnett's, which has gotten great reviews in the past. You're overwhelmed by how great this party is, and fully engage in the "festivities". When you're ready to leave with your friends and venture to Epi, you're just at the top of the rollercoaster, about to drop into a full-shame spiral.
Epi / Walking Home– You arrive there with some of your friends and buy a quesadilla. In the process, you realize you are out of Flex Dollars, which adds to the catastrophic nature of this night. In the process of devouring your quesadilla, your BAC continues to rise. You figure you should be fine since you're eating now, but you couldn't be more wrong. After walking back to your dorm, you decide to hang out in a friend's room to close out the night. It looks like there'll be a happy ending, right?
~Death~– One thing leads to another, and you find yourself in the bathroom, not in a good state. At this point, you've made some sort of scene and have attracted too much attention to yourself. Your friends keep checking on you, and you try to convince them and other spectating floormates that you are totally fine. However, they know better and someone eventually calls GERMS. If you haven't guessed already, you are spiraling downwards, almost to the bottom.
GERMS– You hit rock bottom when GERMS arrives.It's important to note that you don't have to go with GERMS if you're coherent. Keep in mind that they are students too, and are not looking to get you in trouble or imprison you in the hospital. They'll ask you a few questions to make sure you're okay, and if you seem like you'll make it, you can sign a release form and go back to your room. So, the ending isn't exactly happy (if it was, GERMS wouldn't be there in the first place), but it could be worse. If you're not coherent and/or clearly not okay to spend the night on your own, you'll probably have to go with GERMS to the hospital. You probably know the rest: you spend the night in the hospital, and the people there release you when they deem you to be okay. You'll probably promptly run back to your room and fall asleep.
The Morning After– If you actually went to the hospital, you'll have to call your parents and tell them to expect a bill. You might look something like this.While your parents might look like this.It's probably better to tell them the truth early on, just so they aren't surprised and find out through a letter. If you didn't go to the hospital, it's up to you whether you want to tell your parents. If you think you have a problem, then you might want to do so. If you just want to put it behind you and learn from the past, it might be better to keep it a secret. Either way, the morning after your encounter with GERMS is sure to be interesting. People in this situation have described feeling shocked, embarrassed, angry, and even humored. It takes time to process how you hit rock bottom in the span of a few hours.
And just like that, we've completed the roller coaster.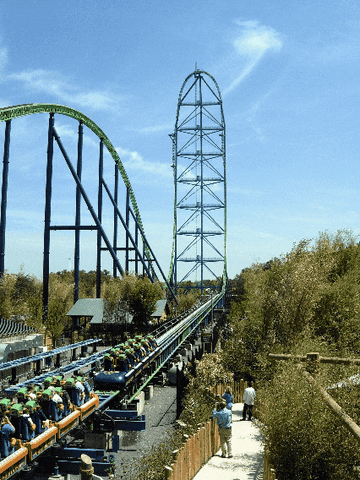 While the idea of GERMS may seem humorous to some, it really is a big help to students in need. Part of the reason it's so great is that the students who run it are very understanding and patient. Let's just say that if it was my job to take care of drunk students all night long…I would probably go crazy.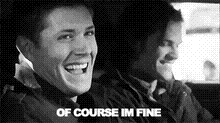 Photos/gifs: giphy.com, images.google.com, https://germsnews.blogspot.com/