As you begin to recover from the aftermath of Georgetown Day, we regret to inform that it's officially Finals Season. And if you can't stand the thought of spending the next two weeks studying in hell Lau, fear not: we here at 4E have got you covered with some of the best hidden study spots on this side of the Potomac.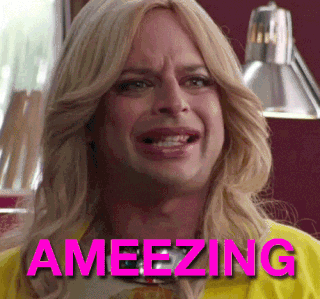 1.  The Library of Congress
Located in the heart of D.C., the Library of Congress is the perfect place to reenact scenes from National Treasure get some serious and productive studying done! Visiting the Library of Congress is a great opportunity to try to finally figure out the whole GUTS bus/Metro system, get frustrated after three minutes, and resort to calling an Uber like you always do.  Once you get there, be sure to blatantly ignore the library rules and take plenty of pictures of your beautiful surroundings- you can send some to your parents as proof that your college experience also involves some non-Burnetts-related activities !
4E Fun Fact: My own Library of Congress card has the unique distinction of being the only picture of me in existence that is worse than the one on my GoCard.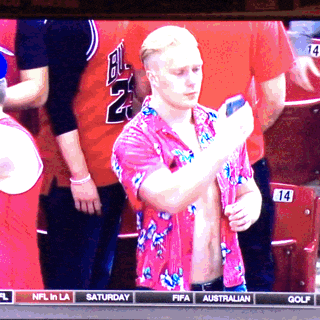 2. The Aisles of Vital Vittles
If you're too lazy to venture more than five minutes from campus looking for something a little closer to your Hilltop home, there are still plenty of options. One of Georgetown's best study spots is located in the aisles of Vittles. This is exactly what it sounds like: just grab your backpack, go sit on the floor of the campus grocery store and get to work! Trust us, all the cool kids are doing it. As you study, you can enjoy the questioning stares of your fellow Hoyas while munching on one of the snacks you settled for because they were inexplicably out of your top five snack food choices.
4E Bonus Tip: If you're feeling really adventurous, go study in the lone aisle of Snaxa.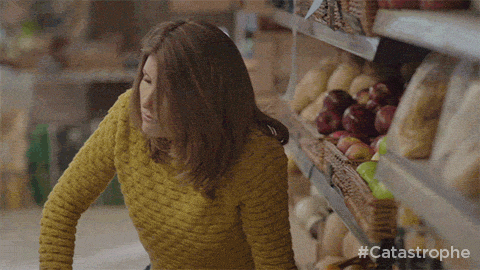 3. VCE
Home to sophomores who skipped every "What's a Hoya?" and freshmen who weren't told this was even an option during their GAAP weekend, Village C East is truly a hidden treasure. Frequently forgotten and perpetually overlooked in favor of its better-known sibling to the west, VCE is basically the Jeb Bush of Georgetown dormitories. So while it may be "low-energy," sometimes that's exactly what you need after another wasted night spent in the distraction-filled mosh pit known as Lau 2 during finals. I personally recommend grabbing a spot at the tables in the laundry room, mostly because it reminds me of a simpler time, during freshman year, when I actually did my laundry on a regular basis instead of wearing the same pair of jeans for a week straight and hoping no one notices.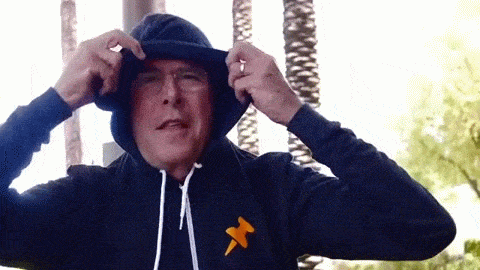 4. The ICC Bathrooms
We've all been there: your professor assigns you a "collaborative final project" and everyone in your group is a total stranger. You're probably freaking out- group projects are soooo awkward! But luckily, we here at 4E have found a quick fix to your problem: the ICC bathrooms. Spending time in uncomfortably-close physical proximity is a surefire way to get to know each other. And what better place to build this camaraderie than in the inexplicably-tiny restrooms of the Edward B. Bunn S.J. Intercultural Center? Just think of all the built-in conversation starters that will help break the ice: "Why are we working in a bathroom?" "This is so weird"- you're sure to be best friends in no time! And best of all, you won't have any of that pesky "reliable wifi access" to distract you from the task at hand.
4E Bonus Tip: If you're really looking to get close with your peers, head on over to the White-Gravenor bathrooms, which have the cool added bonus of being extremely small and extremely old.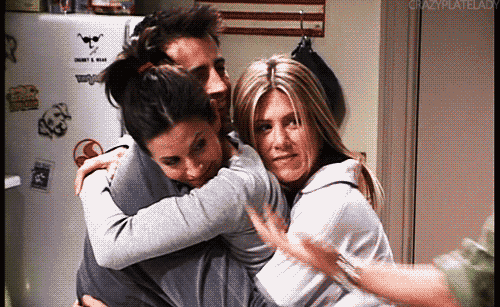 5. John Kerry's House
Now that the Secret Service agents outside of his house are gone, this basically means we all have an open invitation to go hang out with Johnny K whenever we want. Though I personally have never actually been inside his home, I'm assuming it's extremely classy (John Kerry is pretty much as #bougie as it gets- here's a picture of a him on a yacht with JFK) and it also probably has pretty decent wifi, because we all know how much former Secretaries of State like to send emails!
Disclaimer: Yes, I know that joke was terrible, but I got yelled at for writing too many articles roasting Trump, so just consider this my attempt at being bipartisan). Additionally, the Kerrster can totally help you study for your IR final, and will almost-definitely be down to walk across the street with you for a Wingo's study break
*Side Note: If anyone ever actually sees John Kerry at Wingo's, please alert me immediately.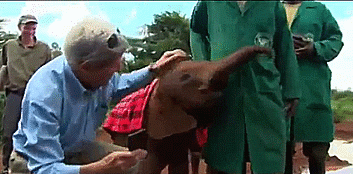 So there you have it- five ways to shake up your study routine this finals season. Best of luck from all of us here at 4E, and please remember to keep procrastinating by reading our articles!
Photo source: jfklibrary.org; Gif source: giphy.com