Fellow Hoyas, this Sunday, Sept. 30, is the fall semester's GUSA senate election. Flyers plaster the walls, ads spam Facebook feeds and candidates attempt to jump you while looking for votes.
While this time could be met with apathy or even disdain, it remains an  important part of school life. Representation matters! 
Hoya staffers are not permitted to advocate for specific candidates, but it is paramount for the press to report on politics — school or otherwise.
So, without promoting any political position, here are some people you should think about while voting this Sunday.
Abraham Lincoln
This man is an obvious first mention. During the United States' greatest trial, President Abraham "Lumbermill" Lincoln sought to bring the country together. Balancing his values and his pragmatism, he ultimately rekindled national unity. Known for his supreme storytelling and humility, Lincoln could relate to every man.
Honest Abe is the real deal.
Abigail Adams
It would be a disservice to the second first lady to refer to her simply as "the wife of President John Adams." Abigail "Equality Now" Adams has much more weight than just being some white guy's spouse. Adams was, in many respects, incredibly ahead of her time — vocalizing her abhorrence of slavery and demanding that if "all men are created equal," they should be equally treated as such.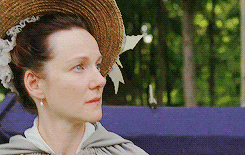 Abigail Adams is nobody's fool.
Benito Mussolini
Very sharp turn with this one, and not really a problem in student government elections. Still, solid advice: Don't vote for a fascist, racist maniac like this one.
Writer's note: This image does not, in fact, show Benito Mussolini, but rather Dwight Schrute's famous speech from Season 2, Episode 17 of "The Office."
Conan O'Brien
Anything I write will include Conan O'Brien. A ~Harvard graduate~, Conan displays his wit and intelligence not only through his live comedy but also through his clever and often absurdist writing. Both eloquent and goofy, Conan seldom aggrandizes himself, choosing self-deprecation instead of the typical teasing.
Sit down, be Conan.
Todd Olson, Ph.D.
The beloved vice president for student affairs is the paragon of leadership. Though he spends his life telling us to stop waking up the neighbors, the man really just wants the best for his Hoya-kiddos. Vote for that person who's just giving their earnest.
It's time…
With these examples of character in mind, it's your turn to do some research. As much as it probably pains you, go to all those Facebook pages explaining the GUSA candidates' platforms. Find someone you trust and respect, whose ideas resonate with what you believe needs to be done. And, absolutely, compare them with historical icons.
But if you end up skipping these elections, please don't sit out come Nov. 6, the real midterms that have palpable effects on how this country functions. By that time, apathy and cynicism simply aren't options.
Happy voting!
Sources: giphy.com