It's the place where all nights end. It's the place where multiple people puke bond in the bathroom on a weekly basis. It's the place where you know you can always count on for a good break from Leo's. If you haven't caught on by now, this wonderful place is Epi.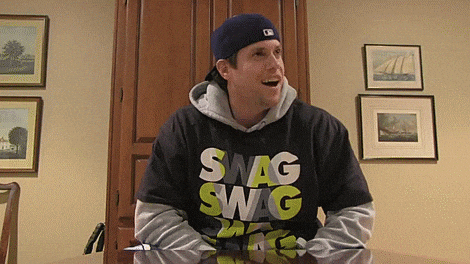 Epi is the land of the famed quesadilla. While the classic chicken quesadilla is the go-to item for many customers, there are other options as well. If you long for something more, don't be afraid to request extra guac or extra bacon (yes, this is possible). Many overlook the grilled cheese and the 1984, which are both viable options in one's long-awaited visit to the safe haven of Georgetown students. HOWEVER, there are even more options than what you see on the menu. You may think you know Epi better than anyone, but 4E is about to prove you wrong. For the first time ever, Epi has released their secret menu!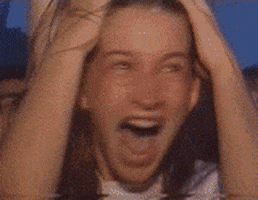 Naturally, Epi decided to give 4E the first access to the hidden treasure of Georgetown's #famous food venue. So, here's a few of the newest additions to the range of options that face you as you stumble into Epi:
The Exorcist– What better name for a sandwich than the very movie that made Georgetown even more famous than it was before? The name was obviously in the cards in constructing the secret menu. Think the Hot Chick is an unhealthy sandwich? Brace yourself for this one. The Exorcist might be considered a misnomer because instead of returning a soul to its owner, it may actually kill a person upon consumption. On 3 pieces of thick, perfectly-toasted sourdough bread, you'll find multiple chicken fingers, crispy bacon, melted cheddar cheese, and a bit of honey mustard. Is this disgusting or delicious? We'll let you decide.
The Fourth Edition– Arguably, the Fourth Edition might be the best part of the menu purely due to its name. The quesadilla may be the go-to menu item for late night Epi customers, but the Fourth Edition takes it to the next level. It's a quesadilla (you get to pick chicken, steak, or veggies), but you also get FREE extra guac and FREE BACON inside the quesadilla. This item is a deal breaker.
The Dirty D– It's only fitting that Epi has a menu item named after the building that is located directly above it. Served on a long subroll, you'll find a delightfully-greasy combination of sausage, peppers, and onions. Epi recommends adding ketchup to complete the taste. You don't necessarily have to be drunk to fully appreciate the glory of this sandwich.
The B-Frat– Get ready to get ~sloppy~. To those of you from New Jersey, you may know this side order by the name "disco fries," except with an excellent twist. If you feel like eating

disgusting

 excellent food, this one gives you small portion. Disco fries are traditionally cheese fries with gravy added on top. However, the B-Frat also adds chili…so if you feel like you want to vomit after eating these, don't be a little b**** you probably should take it slower next time, since there's a lot of heavy stuff on this item.
DeGioia's Special– You walk by his office all the time, but sometimes never see him there. Do you ever wonder if our beloved President John DeGioia goes out of his office during the day? The word is that he disguises himself and goes to Epi in the middle of the day in order to get his favorite treat: ice cream. Have you ever ordered ice cream from Epi? You probably should. This final hidden treasure takes the cake. In a large bowl (who knew Epi had these?) lined with peanut butter, you'll get four scoops of vanilla ice cream, chocolate syrup, whipped cream and chocolate sprinkles (they're not called "jimmies"). AND the plus is that it's cheaper since it is usually only available to DeGioia.
The release of Epi's secret menu stands as a beacon of hope for those students who are devastated by the tragic loss of Brown House to the Office of the Provost.
Even though you now might be going to Epi a lot earlier during your nights out, you at least have a bit more options than you usual!
Photos/gifs: giphy.com, https://bit.ly/26bbQJP