New year, new team? Maybe not, but we can only hope for the best when it comes to our men's basketball team. The team has had a long road. From winning to NCAA championship in 1984 to not even making the tournament in recent years (yet still beating 'Cuse #score), it's safe to say that it's been quite a ride.
Through all these ups and downs, the student section has always had a decent, if not excellent, turnout compared to other schools. Although we showed signs of life in a few games, the loss to ProvidenceVanillaNoFunSetonHallDePaulNeedISayMore crushed many fans' confidence in the team. Let's just say that there are definitely a lot of students who are, ah, dissatisfied with the performance this year.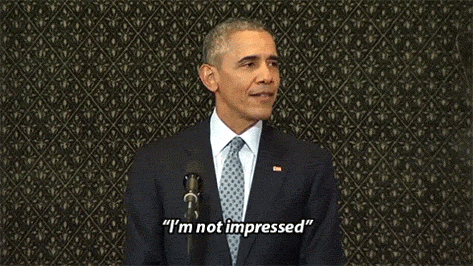 Now, I love basketball as much as the next guy. I genuinely enjoy going to the Verizon Center for games, even if the team loses. However, it's no secret that many students are reconsidering buying season tickets next year. It's depressing, but what can you do? $125 is a lot to spend on game tickets when you don't even enjoy going.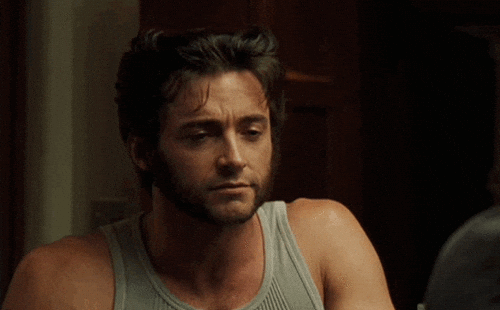 Saving money, something which I always applaud, for other activities is important. Fortunately for you, I collaborated with Senior Blog Editor Ally Puccio to create some creative uses for this newfound cash. Here are just a few different ways to spend $125 next year (if you've given up on our team).
40 PBRs at Rocket Bar, located just across the street from the Verizon Center.
35 Uncle Sams from MUG, located in the ICC. Best Corp coffee shop, best drink.
Depending on your liquor store of choice (RIP Dixie), $125 can buy you anywhere from seven to 11 handles of Burnett's. See previous posts for guidance in that area. Or don't, and just buy the wrong flavors. Don't say I didn't warn you.
Around 12 Sweetgreen salads.
Probably around eight to 10 meals at Chipotle.
Seven or so meals at Mai Thai. Personally, I'm a fan of Panang Curry, which is almost the same price.
35 loads of laundry. God knows we all need extra money there since prices continue to rise.
Around 10 cases of Natty Lite. NOW we're talking.
An aquarium's worth of goldfish.
Brunch! You don't have to spend all $125 on one meal, but it's certainly an option if you like to ~treat yourself.~ Try Mr. Smith's for a good time, or Boqueria if you want higher quality food.
A fake ID…?
Put it toward spring break.
Or, you could just go home for a weekend with that money.
12 Long Island iced teas at Piano (assuming you can get in these days).
If you can't get in, use the money to bribe the bouncer!
Or you could bribe your accounting teacher. Accounting is really, really hard (or so they say).
25 Captain Morgan drinks on a Friday night at Tombs (I know this because I work there).
40 bourbon drinks on a Monday night at Tombs.
12 pitchers of beer at Booey's.
12 orders of mozzarella sticks, delivered by Tapingo from Wingos. Definitely recommend.
Probably a dozen shot glasses. Boost that collection.
3 Swell water bottles (just in case you lose one).
20 orders of chicken fingers from Quick Pita. Oh wait…
$125 is about two years worth of Spotify Premium.
If you still have a flip phone, you could buy an iPod.
On that note, it's probably around 125 songs on iTunes.
All those fundraisers at Chi Di cost either $5 or $10, so you get drink specials anywhere from 12 to 25 nights at Chi Di.
The cover charge at Decades is something like $10, so you can go for 12 nights.
Go to a strip club!
Dinner at 1789. Just once though. Not including tip.
Tickets to see The Chainsmokers!
Buy "Closer" 125 times on iTunes.
A new TV.
A lot of condoms (unless you support H*yas for Choice #free)
 Gamble! Lose that $125 in a new way!
Several loaves of plain white bread.
Semester passes at Yates. Get fit!
A table on Lau 2 during finals. Finding one is similar to The Hunger Games.
Pay for a friend's or your own parking ticket.
It might even cover half a used textbook!
Mold remover.
Mouse traps (now we're just listing the essentials for Georgetown housing).
Blood samples.
Drugs.
Bleach (to drink while watching the game).
75 percent of a GoPro.
This Antique Victorian Fainting Couch on Craiglist.
Probably a cat.
Give it to a homeless person and make someone's day.
Cash out the $125 in singles and just throw your money in the air.
Disco ball.
Donate it to cancer research.
Find a GoFundMe page and help someone rebuild their house after a fire.
One month of yoga at CorePower.
125 vanilla cones at McDonalds.
Get a new funky haircut. Then get another one. And another one.
Get a Yeezy T-shirt.
One LeBron sneaker. But not both. Just one.
Teeth whitening strips, plus a new toothbrush, toothpaste and veneers.
Five bikini waxes at Polished on Wisconsin.
One Amazon Tap.
25 jars of Nutella.
Five wine and painting Groupons at Uncork'd Art in Adams Morgan.
You can buy Instagram followers if you're that desperate.
Two N*Sync bobblehead sets on eBay.
One ticket to a Broadway show.
Go on a date to Outback Steakhouse and get two Bloomin' Onions.
Four Soul Cycle classes (yikes).
Probably could score some recreationally legal-in-the-District-of-Columbia drugs.
Did you know people are giving away hot tubs for free on Craigslist?
Are there any fortune tellers in Georgetown?
Oh, you could probably get a small tattoo!
Or a piercing! Get wild. College, baby.
Pay your bills on time this month.
Buy a friend a gift!
Have a field day at Trader Joe's.
Invest in Baked & Wired.
Treat yourself to a Georgetown Cupcake 35 days in a row.
Jump in the Potomac just for fun, and then pay your ambulance bill afterwards!
Get a massage. We need to treat outrselves here. Way too stressed out.
Pay a private investigator to follow around that one sketchy friend we all have for an hour.
Get a tent, and then pitch it on Healy Lawn.
31 months of The New York Times at the student subscription price.
Invest in cloning research to replicate Jack the Bulldog.
Bribe a member of the Jack Crew into letting you in the exclusive circle.
Crock Pots are pretty cool. I bet they don't cost $125.
I don't want you to buy Crocs with your newfound $125, but who am I to judge?
If you leave Friday, you can pay for half of a one-way ticket to Vancouver.
Four ice-skating lessons at The National Gallery of Art.
How much do you think those Big Bus Tours of D.C. are?
I'd like to play some competitive bingo somewhere.
You can buy 10 packages of 12 wine tastings each at Great Barrell Oaks in Virginia.
Doesn't a wig party sound really fun? You could buy six wigs on Amazon.
I'd really like to learn how to salsa dance. Wouldn't you, Charlie?
Forget salsa dancing, take hip-hop lessons. Or breakdancing lessons.
Pub crawl through the District.
Escape The Room.
25 of the 99 Days at Tombs.
A classy party accessory. Shot roulette wheel, beer pong table, etc.
   Probably 100 Wisey's cookies
  Buy a nice keg! Or, be cheap and buy two low-quality kegs!
   Maybe even TWO açai bowls at Hilltoss. They're expensive.
   Have an arch nemesis? Hire a hitman. Boom.
   On that note, maybe you could also hire a bodyguard for a day?
   A ukulele.
   Upgrade to Tinder PLUS.
   A used surfboard.
   Two years of Amazon Prime Student.
   Rush a fraternity/sorority and pay your dues.
  An Amazon Kindle.
  Become a sugar daddy/mommy for a day.
  Firewood.
  A silverware set.
  40 gallons of milk.
  Skis or a snowboard.
  Six Uber rides to Union Station.
  A copy of the Declaration of Independence.
  A dope Halloween costume.
  Posters for your room.
   Go skydiving.
  A date with someone in 4E (jk, we're priceless).
   Just donate the money to us, we'll take it!
   Six trips to Pinstripes.
   Season tickets for WOMEN'S Basketball #feminism.
    Literally anything else.
The point is, friends, you can do so much with $125 that you shouldn't feel obligated to attend basketball games that make you feel depressed. We'll see how things look next year but in the meantime, Hoya Saxa! And, more importantly, #BEATNOVA(?)!
Photos/gifs: giphy.com, gettyimages.com