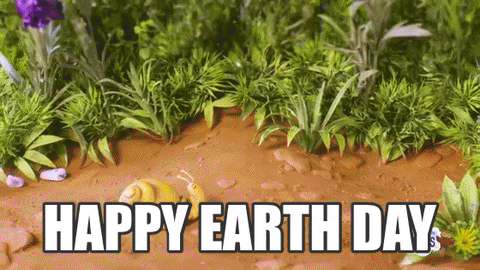 In honor of Mother's Day. … Wait no. … In honor of Earth Day, here is a list of things you can be doing to celebrate your Mom! I mean Earth! Here are some things you can be doing to celebrate the EARTH this April 22!
Public Service Announcement: EVERY DAY is Earth Day! Use these tips beyond April 22. So go recycle, you tree huggers ;)
1.) Eat Plant Based!
Being a vegan for just one day saves approximately 1,100 gallons of water and 45 pounds of grain. By opting to be plant based for the 22nd, less strain is put on Earth's resources. Heck yeah!
TIP NO. 1 FOR BEING VEGAN
Aside from the plentiful vegan content creators, like VeGains, check out other celebrities' vegan meals for inspiration! Instead of eating eggs and bacon this 22nd, try Lizzo's "Nature's Cereal" for a sweet start to the day.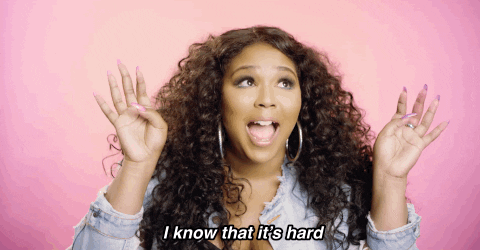 TIP NO. 2 FOR BEING VEGAN
If you find meal prepping like a celebrity to be too difficult, try fast food! While the fast food industry is not the most carbon-neutral meal option, replacing an animal byproduct meal with something plant-based does limit your carbon footprint. Need suggestions on what to order? Check these options out!
Chipotle: instead of meat, try sofritas (aka Tofu)
Taco Bell: order your usual meal as meatless and "Fresco Style" (Fresco Style replaces the item's cheese, sour cream, and mayo-based sauces with diced tomatoes).
Subway: order a wrap with guac and all the veggies
Burger King: the Impossible Burger
Chick-fil-A: Grilled Cool Wrap (without cheese or chicken) with a side of waffle fries
McDonald's: coming later this year, Micky D's will be releasing the McPlant Burger to North America. About time!
2.) Use a refillable water bottle
While using a refillable water bottle seems to be a no brainer for Earth Day, 80% of plastic water bottles are never recycled. Additionally, the whole bottling water supply chain is incredible inefficient. So you BEST not be drinking from a "Life' plastic water bottle this holiday season.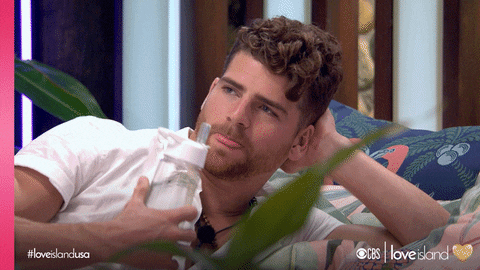 3.) Change Your Transportation Habits
According to the Environmental Protection Agency, transportation leaves the largest carbon footprint every year. Changing how you get around can profoundly impact your individual effect on the environment. Instead of driving to get your nails done, try these alternatives:
Bike!

Which …

limits your greenhouse gas emissions
burns calories (which means more Oreos for later ;) … did I mention Oreos are vegan?!)
saves you money from not paying for gas or car insurance (more money = more Patagucci)

Don't own a bike? Check out Craigslist or Facebook Marketplace! Because spending too much on a new bike is a terrible idea considering the amount of bikes stolen every year in the Washington, D.C. area.

Carpool!

While saving the planet is cool and all … carpooling also allows someone to assert their dominance on the aux. The key to a success carpool is finding someone who is likeminded in their music taste. Otherwise, your wannabe Spice Girl will clash hard with their Lil Nas X.

Roller Blade!

Have you ever seen someone look upset while Roller blading? Neither have I. Maybe its because they feel like Apolo Ohno? Or maybe they are embracing their main character moment? Regardless, roller blading does provide a faster alternative to walking.

Power Walk ;)

Embrace your inner future MILF: pull up those Lulu's, get your gossip ready, and pick up that pace! Remember: it's heel-to-toe not feel-too-slow. So get out there and be the MILF you are destined to be, baby!

Buy a Tesla!

Because Elon Musk needs to fund The Boring Company's tunnel expansion. But in all seriousness, buying a Tesla indicates you are wealthy, hot, AND an Earth lover.
4.) Shop Local, Secondhand, Slow!
I know that Shein bikini is super cute and would complement your skin color, but the company is extremely unethical and abuses the environment! Even though the suit is pink, Elle Woods would call you out for wearing such a thing. As the fashion industry is not linear and often recycles trends every 20ish years, invest in pieces that will last and are compatible to your individual wardrobe. There is a reason you still raid your parent's closets for vintage gems—the things you buy now have the potential to resurface in a few years! Check out these great eco-friendly shopping companies and suggestions:
SECONDHAND STORES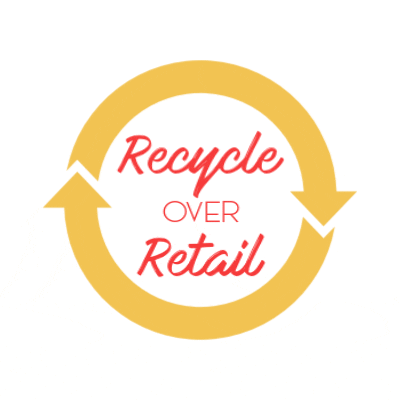 Some local Georgetown/D.C. favs are:
Frugalista
Rosario's
Smash Records
The Goodwill in Bethesda, Md.
The Goodwill in Rockville
And Adams Morgan has a ton of great antique/thrift shops!
SLOW FASHION COMPANIES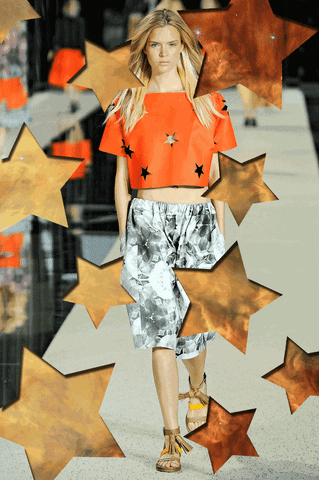 Best Outdoor/Workout Clothing:
Wear to Work Clothes:

Eileen Fisher
Artizia
Everlane

Shoes:

Allbirds
Blundstones (lifetime warranty, baby!)
Teva
Chacos
Rothy's
STILL CAN'T FIND WHAT YOU NEED? GO DIGITAL!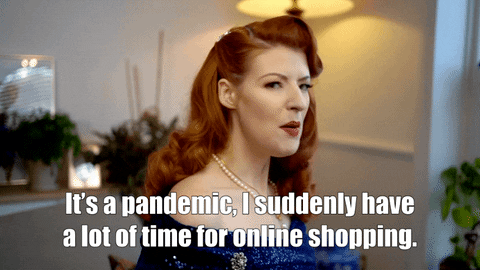 Poshmark
Mercari
DePop
threadUP
Craigslist
Facebook Marketplace
Ebay
5.) Use the Day To Embrace Your Inner Slob
So much of the innovation that we have nowadays is often abused and taken for granted. On this holiday, use the day to be mindful of your habits and (perhaps) get a little lazy.
Skip a shower for the day: while your roommates will hate you for this … missing a shower can save a tremendous amount of water (especially if you typically sing along with T. Swift).
Eat EVERYTHING: the more you eat, the less food that is wasted and sent to landfills. Dig through your pantry and play around with food combos! Perhaps mixing peanut butter with pickles? Bonus points if your creations are vegan!
Leave your lights off: living in the dark requires less energy, decreases your energy bill, and really creates a ~homey~ feel when you light up some candles. Let's take it back to our roots and live like cavemen, cavewomen and cave nonbinary people for the day.
Stay Home: Calling all homebodies! Instead of leaving your living space to use transportation, shop from a fast fashion company, or eat from an establishment that abuses natural resources … just stay home! 6.) Reduce, Reuse, Recycle!
Stemming from the first Earth Day, the three Rs — reduce, reuse, recycle — has become a common and inclusive way to help spread the environmentalist agenda. Need some motivation for incorporating the three Rs into your life? Well look no further!
REDUCE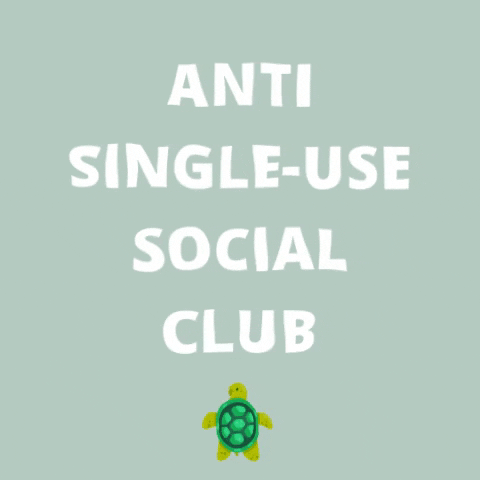 Food

Let's reduce our food consumption this spring. Buy food that you know you will eat and will not be wasted. If you didn't vibe with Trader Joe's Thai Style Green Chili Sauce, maybe hand it off to a friend?

Toxic Energy

Not only am I talking about that weird on-and-off again relationship you have going with your ex, but also using unsustainable energy sources. Try to reduce your dependence on fossil fuels!
REUSE
Ok, maybe that "weird on-and-off again relationship you have going with your ex" does apply here … but nevertheless! Invest in quality items that can be repurposed and reused. Alternatively, become that Pinterest influencer who's deep inside you and dying to get out. Finished a pint of Talenti gelato to soften the pain of midterms? Use the jar to store something. But what's that something? I don't know, that's for you to find out! ;)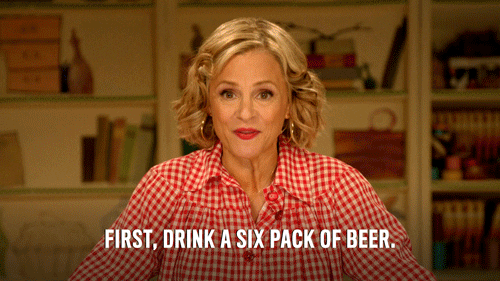 RECYCLE
Here's an idea: Let's recycle that "weird on-and-off again relationship you have going with your ex" to become your friend's problem. Maybe they can turn that nothing into something? Just a thought!
But remember: What can and cannot be recycled varies by state. For more information, check out Martha Stewart's comprehensive list of varies state's recycling policies. Cheers to Ms. Stewart for being such a stellar citizen — perhaps she learned what can and cannot be recycled from her time picking up trash in jail? Thanks Queen! In the case of D.C.: these items are eligible to be recycled.
7.) Help Out a Worthy Cause!
Georgetown peeps! Y'all literally go to school in D.C. and should know the power of the people. Check out these resources for some progressive environmental change!
SIGN A PETITION
DONATE
If you are able, below are some amazing organizations committed to environmental causes that also accept monetary donations: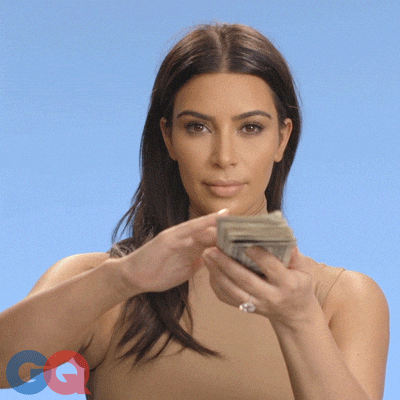 Water System Conservation:
Threatened/Endangered Species Protection:
Food Systems
Environmental Justice
Happy Earth Day!
Instead of using Earth Day to post on your Instagram all those heavily edited pics from all the places you have traveled, do something that actually positively affects our planet's health. Please do something from this list to help our Momma Earth!
Remember: there is no Plan(et) B for after you screw Earth. Treat her right!
Header Image: ONE EARTH