Quick Pita died and has risen again in a new and improved form. While no Georgetown establishment will ever truly take its place, Quick Pita's successor, Falafel Inc., sure does justice to our need for a delicious and frugal late-night spot. 4E went full Guy Fieri mode to give you a rundown of what you need to know about this new spot.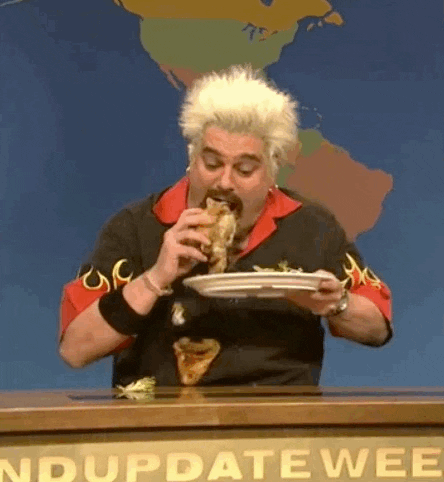 Here's a quick guide to everything you care about:
Prices: 10/10. You'd be hard-pressed to find a cheaper, more filling meal. There are plenty of bougie options in Georgetown, but this isn't one of them. The price for the value is the best around. Both the main selections (falafel bowls and sandwiches for $4 each) and the sides ($3 each) are well-priced.
Food (Variety): 8/10. While there aren't many options on the menu, you can easily customize your order with the plethora of add-ins that are traditionally included for free (such as cabbage slaw, tomatoes, etc.). They also have some Middle Eastern specialties you'd have difficulty finding easily elsewhere, such as Barbican, a non-alcoholic fruit and malt soda.
Food (Taste): 9.5/10. Definitely blows any other falafel I've ever had in D.C. out of the water. While a falafel sandwich is a pretty basic concept, Falafel Inc.'s execution is pretty close to flawless, and they put a unique blend of toppings that make the mundane falafel sandwich tasty and exciting.
Food (Sauces): 9.5/10. There is just something spectacular about being able to smother a falafel in their garlicky habibi sauce. I don't know what's in it, and they probably wouldn't tell me if I asked, but make sure to try this out (and all of the others, which are equally tasty) when you go.
Ambience: 8/10. The inside of this place harkens to a refugee camp, and for good reason. The dimly lit, plywood walls truly create a unique atmosphere directly emulating the falafel shops in refugee camps. The only thing that would make it better would be more seating, but the lack thereof gives it a more authentic feel.

Staff: 9/10. Very friendly people who work hard to get the food out quickly and correctly. It's just hard not to think back to Quick Pita's staff and wonder what ever happened to Sammy.

Hours: 5.5/10. This is probably the only let-down, though the hours aren't truly bad by any means. We've all been itn dire need of a piping hot pita around the wee hours of the night, and unfortunately Falafel Inc. closes at 11pm, making it a great lunch and dinner spot, but not so much a late-night post-game spot.
Bonus: +0.5 for being FTR (For the Refugees). For every $10 spent, the shop feeds a refugee for a day by donating part of its revenue to the World Food Programme, so you can feel even better about having tahini drip down your face as you stuff yourself with falafel.
Final Rating: 9/10
While we all dearly miss Quick Pita, Falafel Inc. is more than worth a try (or several).
Photos/Gifs: washingtoncitypaper.com, giphy.com