Hoyas everywhere know the struggle of tuition, Flex dollars, Canada Geese (Gooses? Goslings?). Living in Washington, D.C., is costly and drains students' wallets.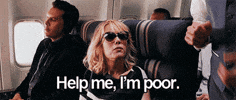 In honor of the release of a ~certain someone's~ tax returns, here's a shocking list of some items some Hoyas spend over $750 on over the course of a semester, or about 16 weeks.
Wisey's Chicken Madness (or Hot Chick if you're feeling ~spicy~)
Certified Wisey's Fan // Seven days a week // Delicious @%$ sandwich make all Hoyas weak.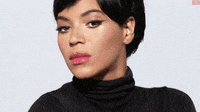 A gal can't survive on Olive Branch grain bowls for every meal! At $8.95, a Chicken Madness from Wisey's is a staple food in the Georgetown neighborhood (especially if you live in LXR). If you eat one Chicken Madness a day, your soul may thank you, but your wallet definitely won't.
$8.95 x 16 weeks at Georgetown x 7 days a week = $1,002.40
Cover Charges for a Night Out
College for students 21 and up isn't complete without some wild nights, right?
Heading out to the bars and hitting the clubs on the weekends come at a cost. With the average cover charge around $30 and many students going out both Friday and Saturday, 21+ Hoyas are looking at nearly $1,000 in costs.
$30 x 16 weeks at Georgetown x 2 nights a week = $960
A Double Room in Darnall
This one may be both self-explanatory and the most shocking. A dorm room in one of the worst dorms in America is expensive af! While Darnall residents (current and former) think of their time in the Dirty D fondly (Author's note: I was a Darnall resident 2018-2019! <3), it has garnered a certain reputation among students.
For the cost of the room, which you share with a roommate, you're paying more than four times the cost of some D.C. residents' income taxes!
$4,398
Canada Goose
A closet staple of the ~chilliest~ Hoyas! Who can forget about this overpriced parka?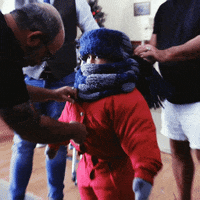 Women's parkas range in cost from $795 to $1,595. Imagine how many properties you could own (or Chicken Madness sandwiches you could buy) with that money!
Let's call it an even $1,000
Yerba Mate
What late night Lau study session is complete without a few cans of the ~Yerbz~ (Author's note: It'll catch on, just wait)?
Hoyas can't get enough of this caffeine-infused tea, and so, at about four cans per day for the ~most avid~ Yerba fans, and about $2 per can if bought in bulk, students are spending to get their fix.
4 cans per day x 7 days per week x 16 weeks x $2 dollars per can = $896
Bribery Paid to the Admissions Staff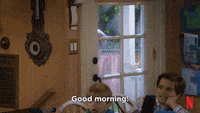 $500,000
Keep on ~boosting the economy~ Hoyas!