Readers, it's now July and the sun has since set on my second year at Georgetown. I am now considered an ~upperclassman~ at this wonderful institution. Let's just say I'm feeling a little nostalgic.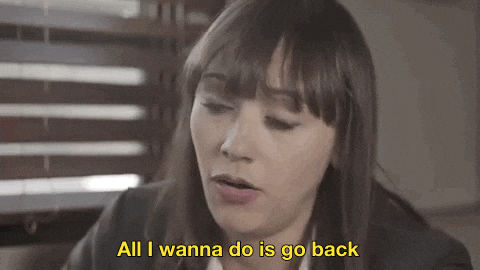 Despite feeling a bit depressed that I only have half of my time left at Georgetown, one day, I started thinking and laughing about all the things freshmen and sophomores do that scream "UNDERCLASSMAN." For example, I used to say "the" before every location. "The Brown House," "the Nevils" and "the Midnight Mug" were just a few phrases that gave me away as a freshman two autumns ago. One of the lists that came to mind was the mistakes that underclassmen make at bars — a list that I'm sure could fill an entire book.
Piano Bar, Chinese Disco, Mr. Smith's — these may not be a few of your favorite things, but they certainly are for a large part of the student body. Check out Piano on a Wednesday for Jersey Night, crawling with sober freshmen and a few intoxicated, washed-up seniors. Chi Di Thursdays, arguably the best day of the week, are a great way to kick off the weekend. The legendary Mr. Smith's brunch is a way to waste enjoy most of your Saturday.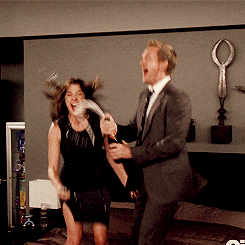 It just might happen that Chi Di is letting people in as 18+, so those of you who are youngsters are in luck! You don't need to worry about getting past the bouncer and/or the cops. The venue's bumping, your 21+ friends pass you beverages and you're having the time of your life while dancing on one of the booths. But wait! 12:30 rolls around and they decide to kick all of the 18+ guests out. You, however, try your luck and evade the flashlight-wielding bouncers for a period of time. Just when you think they're gone, you get back up on a booth and start breaking it down again. Before you know, a flashlight is shining right in your eyes and you're forced to show some identification. Luckily, you brought a fake ID with you to save the day! Your reach into your wallet and hand it to the bouncer without even looking. As the light shines on it, you see that you actually handed him the WRONG ID and gave yourself away as underage.
He promptly takes your drink and pulls you from the crowd to leave you outside, wondering whether you should try Piano or just call it a night. You later have to face the shame of telling all your friends about what happened, and you just feel dreadful. However, as bad as you feel about yourself for getting kicked out of Chi Di, you don't envy your other friend. He took a different route and went to Piano. Acting like a big shot, he decided to open a tab and buy all of his friends drinks. Is one vodka soda a good choice? Yes. Is buying twenty of them a good choice? Definitely not. He came home from Piano with an empty bank account, no memory and no Quick Pita.
While buying your friends drinks is a nice gesture (after all, who's going to say no?), it might be a wiser choice to save your money for more necessary purchases, such as food. One way to avoid killing your bank account is to not arrive at the bar too early and enjoy your New South pregame a bit more. If you think that those are beneath you as a freshman and that I'm lying, good for you! You're probably not that fun anyway.
Underclassmen also sometimes try to argue with the bouncer when he rejects them. This. Never. Works. Maybe you try to convince him that you're actually from where your ID says: "Please sir, I've lived in Pennsylvania my whole life!" OR, you might just try to be rational with the doorman: "If you let me in last night, why aren't you letting me in now?" (Do I appreciate this line? Maybe. Let's just say there's no better weapon than logic.) Either way, trying to argue your way into the bar is only going to make the bouncers angry, and decrease your chances of getting in. In this circumstance, you could compare the bar to a Brown House party: some nights you'll get in quite easily; other times you'll be sent back home quite early. Of course, you could have made the simple error of choosing the wrong age on your ID. This situation may look like this: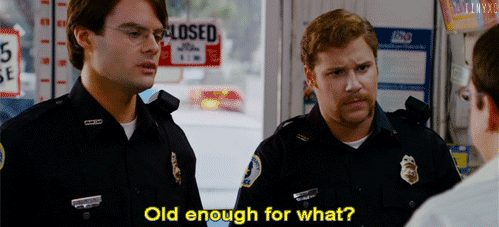 Last but certainly not least, we have the classic mistake of trying one's luck with the cops. When there's a cop next to the bouncer, most students who "shouldn't" be going to the bar turn and disappear.
However, some have such strong faith in their fake IDs that they truly believe they can fool the cops. Next thing they know, they're pulled aside, forced to sit on the curb and soon taken down to the station, where they process you and send you back home. The only thing that may be worse than being arrested is having to tell your parents that you were arrested. Some anonymous Hoyas who have endured this tragedy describe their initial reaction as this:
Although there are probably dozens of more mistakes that underclassmen typically make at bars, these are just a few common ones that make people laugh, cry or think of better times when they had clean records. Just remember, we at 4E just want you to have fun and be safe if or when you do venture off campus. So in conclusion, stay responsible, Hoyas! And if you're an underclassman who hasn't already ventured to a bar, please note that nine times out of ten then your GoCard will not be accepted as a valid form of ID.
Photos/Gifs: giphy.com, media.collegetimes.com, youtube.com