Many years ago, the mere thought of writing this article would have been absurd. There was once a time when school spirit was high, lottery picks roamed the Hilltop and students needed no convincing when it came time to buy basketball season tickets. But that was a lifetime ago.*
*I'm actually referring to as recently as 2013. You read that right. Just five years ago, Georgetown basketball finished first in the Big East, was ranked as high as fifth in the AP Poll and star guard Otto Porter was selected third in the NBA draft. Everyone needs to calm down (looking at you, @EveryAlumnusWhoGraduatedInThe1980s). We're going to be fine.
But I digress. We are gathered here today to discuss the current state of Georgetown basketball as it exists in 2018. And I'm here to tell you why — despite what you may have heard from disgruntled seniors — buying season tickets is well worth the money.
So here we go:
1. Celebrities
I'll admit it: I spend far more time scrolling through Daily Mail Online than I do reading The New York Times. And based on how many of you waited in line for hours to see Bradley Cooper speak in Gaston Hall, I'm guessing you're just as obsessed with celebrities as I am.
So, even if you couldn't care less about basketball and will spend the entire game staring at your Instagram feed instead of glancing at the court, you should still buy tickets. Why? It's simple: Famous people might show up.
Don't believe me? See below:
Think of how it will feel being left out when all your friends start sharing those coveted Obama selfies on Insta.
2. Less Time On Campus
Literally any day I do not have to spend stuck on this moldy, rat-infested, construction-filled campus is a day well-spent. I say this out of love, but also, please do something, @JohnJDeGioia; none of the sinks work, and the buildings are literally infested with living snakes. Search @georgetown.hotmess on Instagram for specifics. The Verizon Center Capital One Arena is nice and does not use tulips to cover its glaring problems.
3. Heyyyyyyy Baby
Even during the worst losses, the pep band plays that song that goes "Heyyyyyyyy-yyyy Baby, I wanna knoooooooow if you'll be my girl (*dun dun dun dun*)" and everybody sings and sort of dances along to it. It's really fun and a nice break from the routine of "Mr. Brightside." Also, if you don't know what song I'm talking about, just sing the words I wrote and Shazam it.
4. Beer
 In the recent, infamous words of He-Who-Must-Not-Be-Named AKA Less Attractive Matt Damon AKA Are You Kidding Me @Joe Manchin: "I liked beer, I still like beer." Capital One Arena has beer.
Disclaimer: Students must be 21 or older to drink aforementioned beer.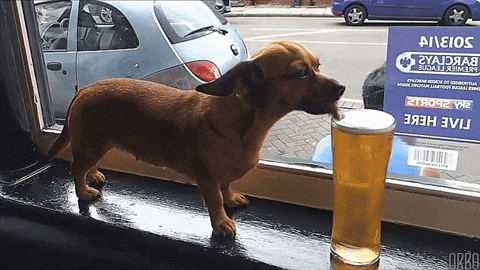 5. Chick-Fil-A
Chick-Fil-A is available at the games, and it's honestly faster to Uber over to the arena, order and eat your meal than it is to wait in line at the Leavey Center location.
6. Slam Dunk
Have you ever seen somebody dunk a basketball in person? It is so cool. How do they jump so high? And make the ball go in the basket while jumping? This alone is worth the price of admission. Mac McClung, do us proud this year. Also, if you're reading this, follow me back on Instagram.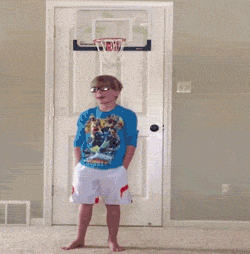 7. The Memes
When the meme page was first born way back in the early days of 2017, the memes almost exclusively referenced a man they called "JT3". And it was these very memes that single-handedly ended JT3's reign and brought St. Patrick into our lives.
For you youngsters out there, this was a dark time, but an important one nonetheless. Those who do not remember history are doomed to repeat it. You must go to the games so that you can recognize the warning signs. If things ever get that bad again, it is your responsibility to make the next generation of memes. The fate of the Hilltop depends on it.
8. The Capitals
Fun fact: Capital One Arena is also home to the current Stanley Cup champions, the Washington Capitals! For the unfamiliar, the Capitals are the hockey team that locals pretend to like because all the other D.C. sports teams are bad. Also, their team captain partied at the Georgetown waterfront with the cup this summer and then jumped in the fountain. Based on the Snapchats I saw, it looked pretty fun. So maybe he'll show up to one of our games! Fun!
9. Alumni
Most of the fans at these games are alumni over the age of 40 who are eager to loudly remind you that school spirit "isn't what it used to be" (and also that there was once "a pub in the basement of Healy." Seriously, they will talk about that damn pub for hours if you don't stop them. Like, there is no way it was that fun.)
Now I know "irate Hoya baby boomers" might not sound like a recipe for a good time, but think of it in terms of networking. It's simple. These people love Georgetown basketball, and they'll love you too if you tell them that you also love Georgetown basketball (see: the Transitive Property of Hoya Saxa). Get them reminiscing about the good ol' days for five minutes in the popcorn line and the next thing you know, boom: You've somehow secured that elusive Goldman internship. All you MSBros do not want to miss this opportunity.
10. Me
Listen up: This is my senior year, and I do not want to spend the remainder of my glory days sitting in a mostly empty arena on a Tuesday night. These memories have to get me through the rest of what will probably be a pretty boring life, so they better be good. Just buy tickets, show up to the games, get some beer, cheer and make the most of it.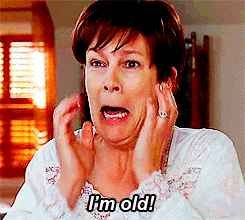 Go get your tickets at wearegeorgetown.com
Hoya Saxa.
Disclaimer: Patrick Ewing is NOT paying me to write this article, but if you're reading this, Coach Ewing, can you please grant me access to the Thompson Center in exchange for this free publicity??  I won't even use any of the equipment, I just want to get a cool pic for my Insta story so I can lord it over the peasants at Yates. Email 4E if this is cool.
Sources: giphy.com, pinterest.com, genius.com, sbnation.com, fansided.com, facebook.com