So you're a freshman, huh? Big fish in a little pond? Think again, young Hoya.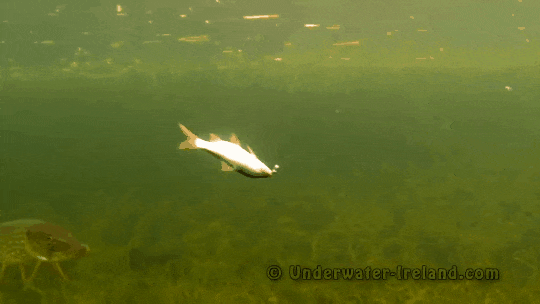 Being a freshman at Georgetown isn't always the easiest. On a campus where your worth is sometimes measured by GPA and the clubs you are or aren't a part of, you may sometimes have trouble keeping your head above water.
Lucky for you, though: The Fourth Edition is here to help! We've compiled a list of the ~best~ tips to help you avoid looking like that typical lanyard-wearing freshman on campus. Take a look:
Don't wear your lanyard. If you're able to make it to Georgetown, this hopefully goes without saying. It's totally OK to have your key on your lanyard in your pocket, but please don't wear it around your neck. I wouldn't be saying this if I didn't actually see it.
Ask "Who do YOU know here?" This just may be the most common saying at Georgetown. Essentially, its 10:34 p.m. on a Friday night, and after cramming into New South 215 for a pregame of epic proportions, you and your freshman squad roll up to a Village A apartment that seems like its pretty awesome. Unfortunately, you can't seem to locate the friend-of-a-friend's-brother that said he would let you in to the party, so you get asked "Who do you know here?" Turn it around and ask the question back to them. It's never been done. If that doesn't get you in, just give up.
Know your memes. If you want to really learn about something, textbooks just don't cut it. Knowing the memes are necessary. This means joining Georgetown's one-and-only meme page on Facebook. Don't have a Facebook? Don't even. Take a look at an one of the page's more notable posts:

Know the terminology. Memes aren't enough, since Georgetown has its own lingo. If you learn it early, you should have no problem navigating around campus. You'll even increase your chances of getting into a party and may not get lost in the ICC coming from HFSC after when you're studying for a BSFS in IPEC in the SFS! If all of these acronyms are foreign to you, for a not-so-complete list of some of the key terms you should use flashcards to memorize before the fall semester arrives,

check here.
Do get lost in the ICC. It may sound strange, but this is sort of a tradition, so much so that even as a senior having had a class every semester but one in the ICC, I still manage to turn the wrong way or get lost in this perplexing building every time I (attempt) to enter or exit, and I can confidently say I am not alone. Getting lost in the ICC is a tradition Georgetown students celebrate from the moment they get on campus till the day they graduate, so why not start early?
Sit by yourself in Leo's. As an upperclassman, I can say that there is nothing worse than the food at when our beloved dining hall is clogged with swarms of freshmen taking up every chair so the entire floor can eat together. You probably won't end up talking to any of these people anyways in just a few short weeks, so why don't you try something new, and sit by yourself? Upperclassman won't be able to immediately identify you as part of that flock of freshman from VCW 6.


Your entire floor does NOT need to eat together

Do not stand in front of Village A rooftops between the hours of 9 p.m. and 11 p.m. on Thursday through Saturday. Perhaps the most identifiable freshman breeding ground, this locale is nothing but trouble for any upperclassman that happens to pass through. My memory of this area is characterized by several things: salmon shorts, GUPD, vomit, squashed cans of Natural Light and swarms of awkward freshman. Don't associate yourself with this memory. Stand elsewhere when you're looking for something to do.
Don't sit on the statue. Georgetown was founded to honor Leo O'Donovan with a waterfront restaurant for the pursuit of knowledge, not the pursuit of your Snapchat stories. The lighting is never just right for a photo on old John Carroll's lap, so don't even waste your time. Plus, getting up there is harder than it looks, so especially in the wee hours of the night, it is just never a good idea.
Granted, these tips won't work for everyone. On a more serious note, if you're still struggling with something, chances are, there is someone to help you with that! Take a look at some of the resources Georgetown has to offer.
Catch 4E's latest student tips in next week's edition of 4E Declassified Freshman Survival Guide!
Photos/Gifs: giphy.com, facebook.com, nick.com