Well, it looks like summer is coming to an end, which means the incoming wave of mixed emotions that comes with ~going back to school~.
I know how you must be feeling at this time. If you're like me, you're probably grappling with the fact that school inevitably means deadlines and applications and stress and what have you. There are just certain activities that don't quite lie in my "personal strength" category, including (but not limited to) packing, scheduling, planning and making simple decisions in general.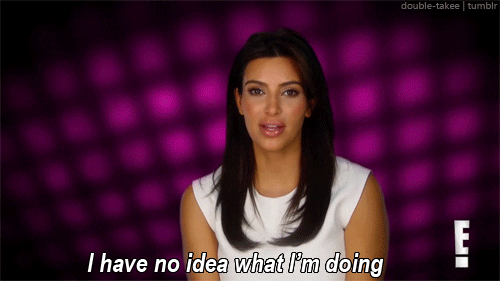 But hey! Look on the bright side for once: Coming back to school also means returning to an exhilarating, debauchery-filled lifestyle that you now have the privilege of sharing with all your best friends!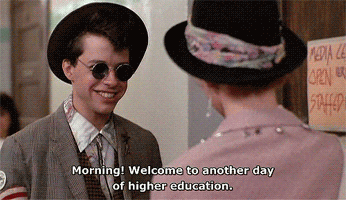 And what better way to spend your last few days of summer than dreaming of all the ~great~ parties you're gonna throw in that brand new Henle.
But beware, young ones! Party hosting is no joke! A few distinguishing factors can turn a potential rager of the century into a total lame-fest faster than you can say DJ Khaled.
Luckily, you have a full bench of experienced professionals here at 4E to advise and protect you — specifically in any aux cord-related endeavors that involve essential Georgetown party classics.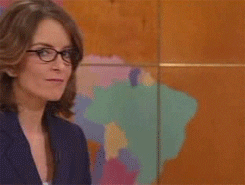 1. Mr. Brightside – The Killers
No other song in the history of humankind has ever got drunk white people more hyped than Mr. Brightside. Ever.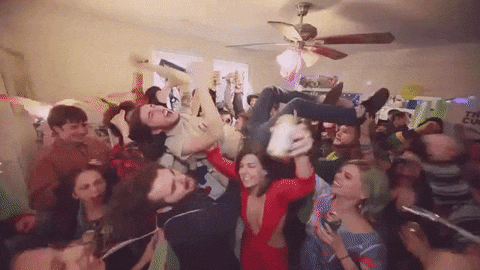 I have sincerely never been to a party where this song didn't play. And I can't say I'm mad about it.
2. Georgetown Fight Song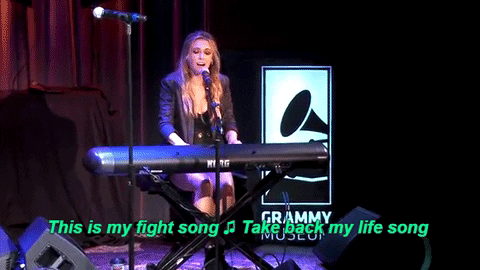 I don't know a single word to the Georgetown fight song and it still bangs.
3. Party in the USA – Miley Cyrus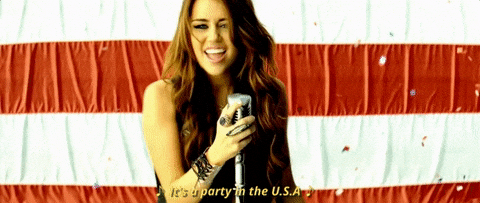 This song is so obviously a classic that I don't even feel the need to explain why you should play it.
4. Walmart Yodel EDM Remix – Yodeling Boy // Famous – Mason Ramsey
If at any point during the night you start to feel yourself hitting the wall, I PROMISE this song will revive you. Don't fight it. Feel the beat. Feel the passion.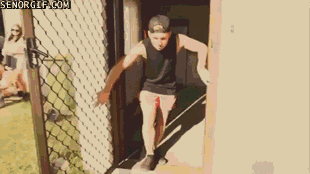 And for anyone who might mind disrespecting the musical artistry of the beloved Mason Ramsey, you can always opt to play his other best song — "Famous."
This song is just the perfect balance between country and, like, hip. The lyrics are just so real, it breaks my heart. In a, you know, fun-loving, rager, party type of way, sort of. Sometimes, though, you just need some emotional head banging to make your night worth it.
5. Tik Tok – Ke$ha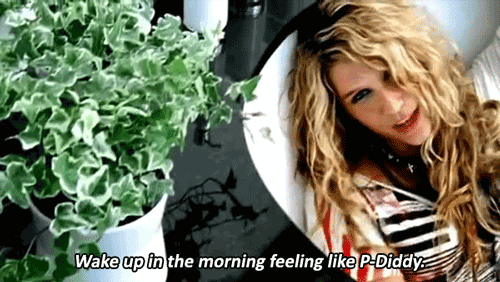 I don't think I have to remind anyone that stanning Ke$ha gives you not only a reason to pretend like it's still 2009, but also to party harder than you ever would have without her. We play this song out of pure reverence for a true queen. After all, Ke$ha is the reason you could ever wake up with dirt and glitter all over yourself and call it a "look."
But if you really want to mix it up, you can always play the Avril Lavigne acoustic cover of the song just to see how everyone in the room reacts.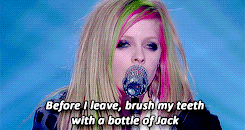 (link: https://www.youtube.com/watch?v=OahmkdWS3kQ)
6. Kiss Me Thru the Phone – Soulja Boy
It is a well-known fact that almost nothing gets a party going more than the words "soulja boy tell 'em."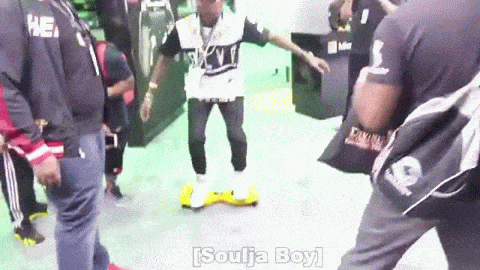 Though some people might prefer the classic "Crank That (Soulja Boy)," I have always been a believer that "Kiss Me Thru the Phone" is a just as good, if not better song. I mean, anyone can crank that, but there's just something about someone pulling out a flawless "678 triple 9 8212" that is just so damn impressive.
7. Thrift Shop – Macklemore & Ryan Lewis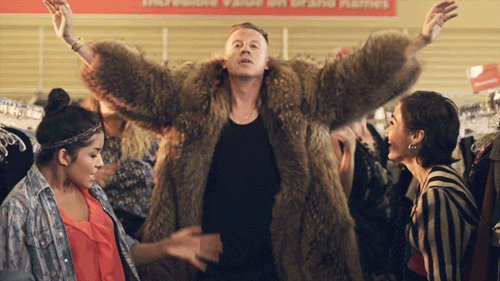 This song has not just one but three (at least) iconic lines, including but not limited to:
"Macklemore can we go thrift shopping?"
"What what what what da da da da dadaba da"
And of course,
"Walk up in the club like whaddup I gotta big c–k"
How could you pass up such poetry?
8. Whatcha Say – Jason Derulo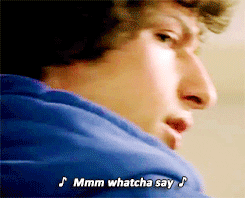 A healthy JaSoN dErUuLo throwback for when you get tired of listening to "Swallalala" for the millionth time.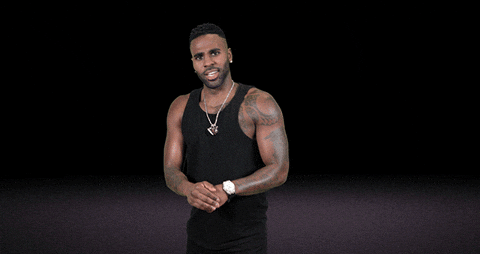 Wait, seriously, what did she say tho?
9. Africa – Toto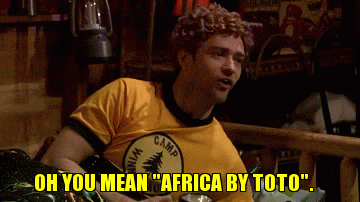 A classic so great it has consistently reappeared in the top charts since the 80s. This song is the absolute best to sing at the top of your lungs with all your dearest friends.
10. Follow Me – Jamie Lynn Spears (Zoey 101 theme song)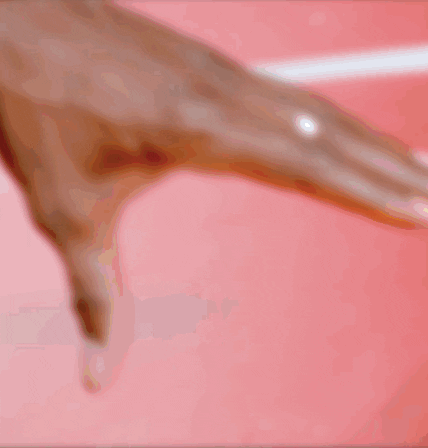 In general, I'm usually against the notion of pretending theme songs to tween shows are real songs, but Zoey 101 is quite the exception. This is one of those songs where when it first starts playing, you might be like "aw man, come on, seriously, like, who would play this song right now dude," but then it actually starts and you just can't not sing along.
"Ooooh. I know ya see me standin' here"
Plus, Chase. Am I right, ladies and gents?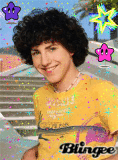 11. Bring Me to life – Evanescence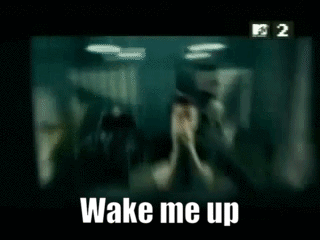 So you can rock that early 2000s misunderstood, emo, goth girlfriend vibe for 3 minutes and 56 seconds before you get over it and go back to being a basic b—h.
12. All Star- Smash Mouth
someBODY once told me the WORLD is gonna roll me,
I feel like this song would never not be welcome at a Georgetown party. Also, if this song doesn't remind you of Shrek, wyd?
13. You Belong With Me – Taylor Swift
This one's for all of us who refuse to accept the death of Old Taylor.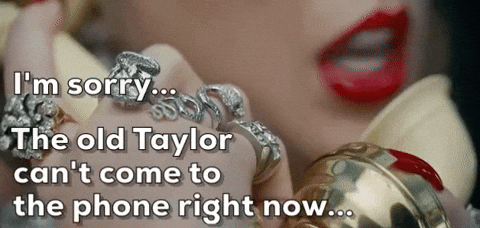 Old Taylor stays reminding us of that pure and innocent optimism we all used to have about being nerdy and cute.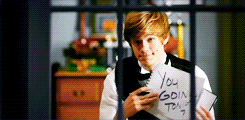 Not to mention that, strategically speaking, playing a Taylor Swift song is the surest way of clearing out the party so you can finally go to bed.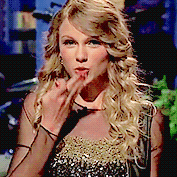 So good luck out there, my fellow Hoyas. And remember, please aux responsibly.
Sources: giphy.com, youtube.com, wallpaper-house.com