Last week, as I was anxiously counting down the days before Thanksgiving Break, I found myself having a bit of an existential crisis. Now, I know, these are common this time of year. Questions such as: "What am I doing with my life?" and "Am I supposed to have a job yet?" and "Do I really need to pass Organic Chemistry?" and "What Christmas sweater should I force my dog to wear this year?" can drive even the most level-headed Georgetown student crazy. But my troubles this Thanksgiving were new. I was dealing with a troubling thought that I've never really had to deal with before, and it shook me to my core. The issue? Justin Bieber might actually be talented. Like, really talented.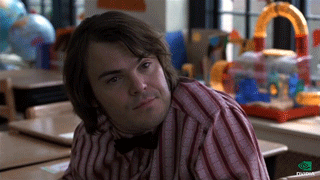 Justin Bieber dropped his new album, Purpose, on November 13. And to my complete surprise, there are some absolute bangers on that album. That's bangers, plural. I don't know that I can name any Bieber songs since the incredibly high-pitched "Baby," so needless to say I've never been a fan. He has just always been so easy to dislike. He was (seemingly) an immature jerk that didn't have enough talent to warrant the kind of fame that he got, but teenage girls everywhere loved him because he was cute. There is a Facebook page titled "Dear God, Give Us 2Pac Back, and You Can Have Justin Bieber in Return" that had 3,600 likes. He even broke Selena Gomez's heart! The key in all of that, though, was that I could be angry because it seemed like he was famous for no reason.
Two weeks ago, that whole reality was destroyed. It started when I realized that "Sorry" and "What Do You Mean" were Bieber tracks. I began struggling. Bieber wasn't going to win me back with carpool sing-alongs or acoustic performances with Skrillex. I tried to fight it. I tried to think back to him being a bad neighbor, egging people's houses and driving recklessly. I tried to think about Selena. And then I heard "Love Yourself." Move over Drake, Bieber has the best diss-track of the year. It's smooth, it has Ed Sheeran, and it has the line: "my momma don't like you, and she likes everyone." While that's the best line of the song, it's just the tip of the iceberg. Bieber crushed it.
Even though only a couple of the songs are currently noteworthy, the entire album is phenomenal. It just grooves all the way through. Some people might argue that Bieber never left, but I will, and now I will say it: he is back. And now that I've had a couple weeks to think it over since the album dropped, I've decided I can accept that. It doesn't mean I need to like him. Maybe he's a great guy. Maybe we'd be best friends. Maybe he even reads 4E. But I'm not ready for that yet. So for right now, you can all hold off on calling me a Belieber, and I'll concede that the Canadian Boy Wonder is pretty gosh-darn talented. I hope it's not too late to say I'm sorry.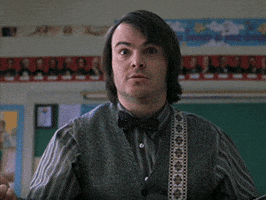 Photos/Gifs: giphy.com, gannett-cdcn.com