Less than a month into the school year and it's already ~midterm szn~. As Hoyas are still recovering from the aftermath of homecoming and the unfortunate loss of Wingo's (I still don't want to talk about it), we are nonetheless forced to transition from our summertime laziness into the academic school year.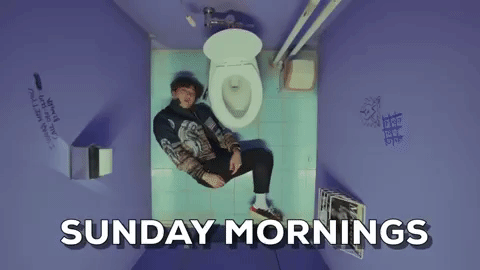 Whether you study diligently on Lau 2 or walk into the classroom not knowing you even had an exam, here are what your Hilltop study spots say about you:
MSB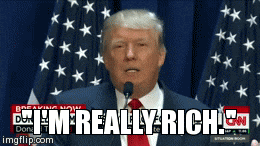 MSBro by day and white button-down/Gucci Belt enthusiast by night, you dive into the textbooks in order to someday become a big-balling investment banker. You're probably that person who not only brings an abundance of pens to class, but also refuses to lend any of them them to anyone. On a Saturday night, we can find you generously hosting a pre-game but also anxiously telling your friends to "SHUT UP AND HIDE  EVERYTHING" at the sound of a suspiciously loud knock on your door. Although you epitomize the "my daddy is richer than yours" complex, we still appreciate your ability to work hard and play hard– especially when you're flaunting your clout goggles in the basement of a sweaty GPB party.
Lau Whether you're working on Lau 2 or Lau 5, we all know you only dragged yourself here because you have to pull an all-nighter. Odds are you 'prefer' to buy Burnetts simply because it's the cheapest option. You are also probably that perpetually sick person who coughs every ten seconds during a 200-person lecture in the ICC (it's okay though, we understand that setting up an appointment at the health center is literally impossible, so you're excused). The lock screen on your iPhone is most likely still a screenshot of your schedule, and you are ~wild~ enough to address your professors by their first names in emails. Despite all this, we at 4E applaud anyone who chooses to spend time in the ugliest building on campus.
Bioethics Library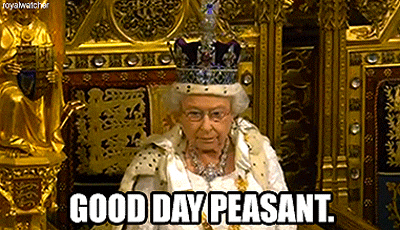 If you're a girl, you probably paid for Premium Vsco X, and if you're a guy, you probably pay for meals at Epi instead of using your meal swipes at Leo's or Royal Jacket. Your motto is "fiscally conservative and socially liberal", and there's no way you're not showing up to every SAE darty without knowing a single person there. Yates? Never heard of her– your boujee ass goes to Soul Cycle. You constantly talk about how much you love DC, yet you take a plane to NYC every weekend.
Front Lawn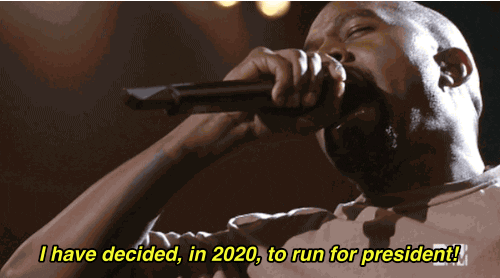 You truly believe that you are the Georgetown Poster Child, signing up for every club at CAB Fair and insta-storying in front of the John Carroll Statue. If you ran for GUSA, your campaign most definitely promised to "lower tuition" and "add Chick-Fil-A to the meal plan". If Jack the Bulldog is walking around , you're bound to stop whatever you're doing to document it on an ~unnecessarily~ long Snapchat story. You probably got GERMSd at Club Lau (RIP) and speak Intermediate II Spanish while lit at sweaty Henles.
Your Room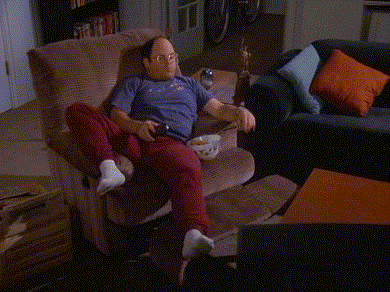 In just ten hours of studying, you can accomplish an astounding twenty minutes of work! Of all the personalities we have covered, you are by far the laziest, as shown by the fact that you refuse to leave your humble abode. You would rather wait ten minutes for the Walsh elevator to go from floor 1 to 3, and your primary roommate tension stems from your refusal to abandon your comfortable bed when it's time to get sexiled. If it rains (s/o every day for the past two weeks), you will hold yourself hostage in your own room, even if that means resorting to calling Wisey's for delivery. Chances are you're getting absolutely no work done and are either playing video games, watching cooking videos on Youtube, or napping.
Wherever you decide to study, we at 4E are impressed that you're at least attempting to be an ~academic weapon~. Your parents are proud. Happy studying to all the Hoyas, and good luck on your midterms!
Sources: giphy.com, hercampus.com