Amid finals season, the promise of this year's basketball team under newly appointed head coach Patrick Ewing may be something to look forward to. Or perhaps not…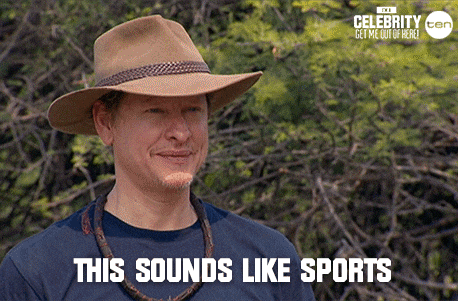 As someone whose GPA would suffer tremendously if athletics were part of the core requirement, you don't really know what to make of the hype around this season. You were convinced to buy student season tickets by the incessant emails , but you're not sure you made a wise investment. You once played basketball during eighth period P.E. in middle school, but your goal was primarily to jump and grab onto the net rather than to score. You honestly just want to get on the DanceCam.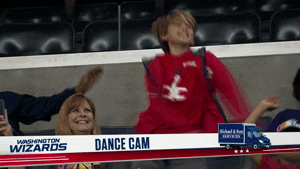 While it can be overwhelming for someone like you to understand at all what's going on within 10 miles of the Verizon Center Capital One Arena, there is hope. You are ~not alone~. To help people like you, 4E presents our season predictions for the non-sports inclined:
Patrick Ewing will continue to look like a stock photograph for memes. While many are wondering what the former Hoya and NBA superstar will bring to the table as we head into conference play, one thing is certain: His meme potential is astronomical.

Exhibit 1
The student section will continue to look like we're constantly in the middle of finals season. From the mumps outbreak to the never-ending midterms season to the existential crisis to be an #academic, it appears Hoyas are staying at home in increasing numbers.
Jack the Bulldog will lose his job to robots. As technology continues to leave humans jobless, what's to say that this trend won't spread to man's best friend? Certainly, a robo-dog would be even better at riding a skateboard than an obese bulldog that pants at the thought of moving.
Rocket Bar will continue to be the main highlight for going to a basketball game. Honestly, when is this place not the main draw?
Hoya Blue will continue to make us look bad on national television. It seems as though the same six people sit in the front row at every game, looking confused and hopeless and realizing they made a grave mistake by buying another year of season tickets. Hopefully, the major television networks that make the mistake of broadcasting our games will pan to the empty parts of the stands, which present a better ~aesthetic~.
Capital One Arena's chicken tenders will continue to outshine the new Leo's. It's unfortunate when $14.99 chicken fingers can outshine anything, but these babies do just that to our beloved only dining hall.
As the season gets into full swing, you're now prepared to be ~on top of your game~! See you not at the game!
Photos/GIFS: giphy.com, yahoo.sports.com, seatgeek.com