Yes, it's sadly still midterm season, which means that you're probably reading this article on Lau 2 while simultaneously crafting a last-minute email to your professor begging for an extension. But now it's time for you to take a break from the stress and completely ignore all your responsibilities, because #HoyaHomecoming is officially upon us. In honor of the one day a year we can kind of act like a state school, we here at 4E have complied a helpful guide to make sure that your Homecoming experience is a success.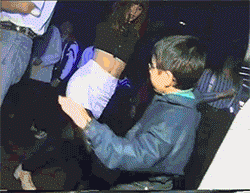 Remember: It's a Marathon, Not a Sprint
Look, we've all been there: You and 20 of your closest friends are crammed into a 12×15 foot dorm room. You're looking ~fresh~ in your very original, one-of-a-kind, totally unique Georgetown basketball jersey. Your signature song ("Hips Don't Lie" by Shakira) is playing, and that cutie from your Econ class is definitely taking notice of your impressive dabbing ability. Needless to say, the pregame is ~lit~. And at some point, this level of "litness" will likely inspire you to "go all out" for #HoyaHomecoming and do one of the following: A) Take way too many shots of Fireball B) Take way too many shots of Lime Burnett's or C) Chug an entire can of Four Loko.
As you consider your options, 4E is here to give you some friendly advice: DON'T DO IT. Under the florescent lights of that sweaty dorm room, we know it may seem like a good idea, but trust us, in a few hours, you will come to the painful realization that it was not. The key to a successful Homecoming is to pace yourself. Unlike a normal night out, you will be expected both to stay awake for more than four hours and to functionally interact with actual adults in a non-Piano-Bar-setting. Neither of those things will be possible if you achieve maximum "litness" at 9 a.m. And as you make your decisions about how much to drink throughout the rest of the day, just remember that while Homecoming may be temporary, Snapchat screenshots are forever.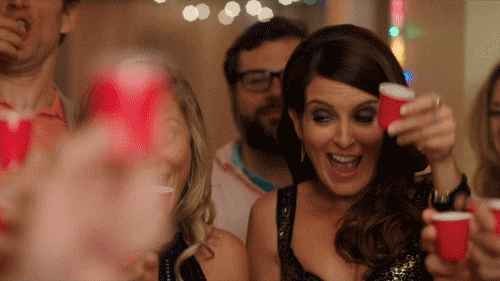 Love Thy Neighbor.
If you remember anything from last year's homecoming, you'll remember that our neighbors literally hate us. And noise. And alcohol. And anything even remotely resembling fun. So despite the fact that they knew ~Georgetown~ University was located here when they made the decision to move to ~Georgetown~, they will not hesitate to call the feds S.N.A.P.S on us if they catch the slightest whiff of Burnett's or hear even the faintest hint of "Mr. Brightside" coming from a townhouse. Unfortunately for many of our readers out there, what this means is that most of your upperclassman friends will probably not be cool with you and every other member of Darnall 5 crashing their party.
But don't worry! Getting rejected from and/or getting kicked out of at least one party is basically a #HoyaHomecoming rite of passage. And there are still plenty of other fun ways for you to spend your day! You can wander aimlessly around the neighborhood and engage in some classic Georgetown traditions, such as sprinting away from GUPD cars, getting yelled at by old people who may or may not be John Kerry, and searching for half-empty cans of Natty that have been discarded on the street.
Back on campus, you can easily sneak into pay for a ticket to the tailgate on Regents lawn- here you can do some cool stuff like get a sunburn and make awkward small talk with alumni while you wait in the food line for 20 minutes. And of course, if all else fails, we'll always have the Vil A rooftop. Nothing says #HoyaHomecoming quite like gazing out at that beautiful Arlington skyline as you watch  your classmates come dangerously close to falling over the railing.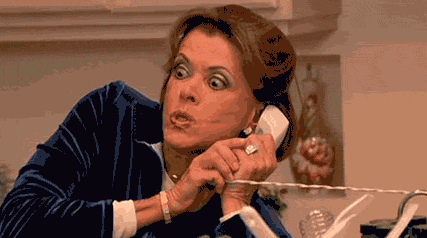 Water. Food. Rest. Repeat.
Remember what I said earlier about pacing yourself? I can already tell that you didn't listen to me. Now you're exhausted, your phone is dead, and you're sitting on the floor of a New South bathroom, wondering where it all went wrong. You've managed to lose both your dignity and your GoCard- and it's still only noon. Bet you don't feel so "lit" anymore, huh? But don't despair – 4E is here to save you! First, you need to walk/crawl to the nearest vending machine/sink/Dahlgren Fountain, and HYDRATE. You are in desperate need of H2O. Drink up.
Next, you need to eat something that will help counteract the consequences of that last Natty you ~regrettably~ decided to shotgun. If you can't talk your way back into the tailgate to acquire some free pizza, we recommend you stick with what you know and head on over to Wisey's. After all, the best Chicken Madnesses are the ones you don't remember eating.
Finally, your phone isn't the only thing that needs to recharge. Whether it's in your own bed or in the middle of Healy Lawn, you need to take a power nap. Find a spot, tell a friend to wake you up in an hour and pass out. Don't worry, the Vil A rooftop isn't going anywhere. There will be plenty more opportunities to embarrass yourself when you wake up.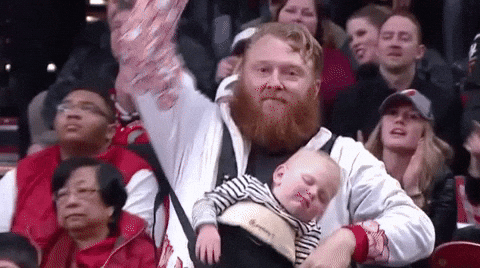 Make Memories
As a distinguished member of the class of '85 drunkenly yelled at me during Homecoming last year once told me, college is the best four years of your life. I know this may not seem true as you stress-cry while writing a paper on Lau 2 at 4 a.m., but Homecoming gives you the perfect opportunity to rediscover why you first fell in love with Georgetown all those year(s) ago. So don't be afraid to belt out the (probably wrong) lyrics to the fight song when someone inevitably starts up a bad acapella rendition in the middle of a party. Don't be afraid to make valuable future business connections new friends as you wait in line for food at the tailgate. Don't be afraid to break your wrist from falling off of the John Carrol statue while trying to take that perfect #HoyaHomecoming Instagram.
Because we here at 4E want to let you in on a secret: our sources can confirm that the real world is a scary place. Apparently, once you turn 23, it is suddenly no longer acceptable to sleep until 2 p.m. every day, or eat chicken fingers for every meal, or religiously attend an event called "Jersey Night" every Wednesday. And so, my fellow students, be sure to enjoy every moment of your time here on the Hilltop. And to all the alumni out there reading this guide with a mix of shock, nostalgia, and anticipation, we leave you with the immortal words of Saint John Thompson Jr: "If I can't go to Heaven, take me back to Georgetown."
See you soon, and Hoya Saxa.
P.S: Please actually make good choices! And remember that GERMS can always be reached at 202-687-4357.
Sources: giphy.com/ Lauinger Library