Dear Class of 2021, and so on and so forth,
WELCOME to the Hilltop. D.C. or, as both the cool kids and the geotag call it, "the District,"  is breathtakingly beautiful and the Georgetown bubble (aka my happy place) is nestled in a cozy corner of this vibrant and inspiring city. Home to an ambitious and driven student body, professors for whom one is willing to spend hours studying on Lau 4 and one well-loved bulldog, Georgetown is well worth visiting. Sign up to have a Blue and Gray tour guide escort you along patios strewn with empty beer cans the Vil A rooftops and point out where Bill Clinton lived in Harbin Hall, before he left communal bathrooms and his cluster for a marginally-more-upscale White House residence. Additionally, please make note of following important "Do's and Don'ts" of visiting our campus.
Don't try to join the meme page
Please don't pretend that you're a non-conforming Jesuit teen. Prep school has not prepared you for this type of meme mastery. One ~incredibly persuasive~ reason to attend this university and surround yourself with peers who also did quite well on the SAT, is the high caliber of meme quality that you will find here. However, seeing as you don't go here (yet), you probably won't be able to fully appreciate our self-deprecating jokes. Additionally, by bemoaning the state of Leo's, Lau and the basketball program, the meme page fails to highlight the many things that make Georgetown so wonderful, and we don't want you to get the wrong impression.
Don't disrespect Leo's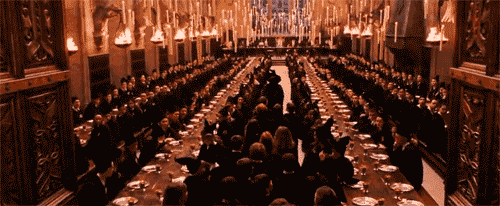 To the hordes of red-sweatshirt clad minions getting WAY too excited about the weird ice cream flavors and groups of parents concernedly poking at salads, I don't really understand why you are here. First of all, it's O'Donovan's by the Waterfront, to you. You are not allowed to poke fun at Leo's mysterious lack of forks, soggy scrambled eggs, or constant abundance of gross Rum Raisin ice cream unless you have spent 14-18 meals a week in this fine establishment, and Kim Kim knows you by name. Second, while Georgetown is truly an incredible place, our on-campus dining options are not the reason that my future children's first words will be "Hoya Saxa."
Don't brag about going to Georgetown "Frat Parties"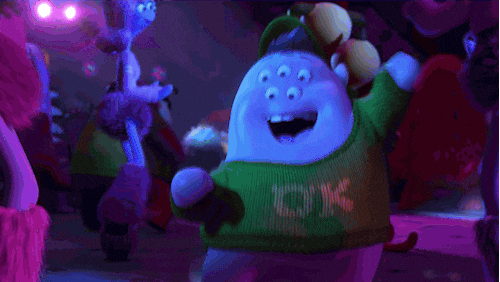 I would like to help you make the important distinction between a "frat party" and a party (or awkward, sweaty gathering) thrown by a frat in a cramped and dimly lit Henle apartment. I suppose I am powerless to stop you from putting a video of yourself singing along to Closer on your Snapchat story or taking a shot of Vanilla Burnett's (Disclaimer: teen drinking is very bad, and also illegal). Just know that you're not as cool as you think you are.
Do bask in the glory of Healy Hall
Does looking up at the Healy clock tower give you chills? Copley Lawn, peppered with Hoyas studying on blankets, throwing frisbees and laughing with their friends, feels so perfectly collegiate. The idyllic-ness of the hundreds of color-coordinated tulips gently swaying in the breeze by the front gates (almost) justifies the exorbitant cost of arranging such botanical displays. Can you resist taking a picture with John Carroll? Of course not. He is the GOAT, and you probably won't get in if you don't document meeting him (in statue form). Please note, this is not all too good to be true. I can assure you that one year later, when I am hammocking with my favorite people on the front lawn, it still feels just as magical.
A few additional points of clarification:
If you got the impression on your tour that The Corp rules this campus, this intuition is quite correct.
Jack the Bulldog and I are in an exclusive relationship. Take as many pictures with him as you would like, but he and I have already booked a date for our Dahlgren Chapel wedding.
Photos/gifs: msfs.georgetown.edu, giphy.com, facebook.com