There are few experiences that will define and unite all Hoyas. Meeting Jack the Bulldog, climbing the John Carroll statue and getting your forehead stamped at Tombs are just a few of these memorable events. As an incoming freshman, you'll likely have one such defining experience within your first week or two of being on the Hilltop.  Of course, we're referring to your first Brown House party.
"What is Brown House?" you find yourself asking. Well, it's somewhat of a haven for freshmen as your chance of getting into these parties is drastically higher in comparison to pretty much anywhere else. Now you're probably wondering, "What happens at these parties?" Well, we're glad you asked. In order to prepare you for this truly transformative, life-changing event; 4E has put together a timeline of your first night at Brown House.
8:30 p.m.: You receive a text from someone on your floor saying there's going to be a HUGE party at this "Brown House" place tonight.
8:32 p.m.: You let your floor friend know that you, your roommate, and about 5 of your new closest friends are definitely down to check this out.
8:35 p.m.: You and your roommate spend the next 15 minutes trying to use Google Maps to figure out Brown House's address. You're ultimately unsuccessful.
8:50 p.m.: You start to freak out because it's almost 9:00 p.m. and you really don't want to show up late! You frantically start to get ready, trying on almost every outfit in your closet in the process. Your roommate will definitely offer unsolicited advice.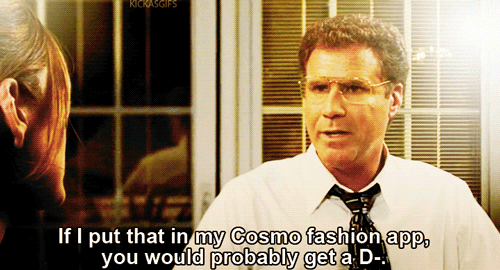 9:30 p.m.: You're finally ready to go, and you couldn't be more excited about your first college party. You text your friend and decide to meet in their roommate's friend's acquaintance's room in New South.
9:35 p.m.: You make the trek from Darnall to New South. Such a far walk, but five minutes later you arrive to the pregame in New South. You're quickly pulled into the overly crowded room of freshmen in order to avoid the RAs from hearing all the noise.
9:37 p.m.: You think you see a bottle of something being passed around at the other end of the room and decide it's a good idea to check this out.
9:38 p.m.: You make your way to the other end and get ahold of a half-drunk bottle of Cherry Burnett's. You quickly realize that college will be full of top-shelf vodka as you attempt to hide your horrible facial reaction from consuming something that tastes like medicine and gasoline mixed together.
10 p.m.: After introducing yourself to a dozen people or so over some blaring Top 40 pop song, someone stands on a bed and announces that it's time to split up and head to Brown House.  You'll spend the next 15 minutes trying to figure out groups with the right ratios guaranteed to grant you access to Brown House.
10:25 p.m.: Perfect!  You get to the party before 10:30 p.m., so you should be good to go! Unfortunately, the bouncers don't feel the same way and only let half of you in. On the bright side, you're in the lucky half and find yourself wandering through the back gates to the house.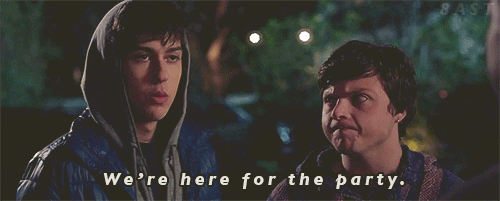 10:30 p.m.: You can hardly believe that you're at your first real life college party! You've made your way to the middle of the dance party and it's definitely everything you'd imagined it to be. You can't wait to text all of your friends from home about how insane things are at Georgetown.
10:45 p.m.: You and your friends make your way to a table with a massive Sterilite container filled with a mysterious red liquid. You're feeling adventurous and grab a cup.
11 p.m.: Whatever is in your cup is definitely doing the trick, you're feeling great and head back to the dance floor. "Trap Queen" comes on and you can't help but let everyone know that "thissss isss mahhh jaaaaaam!"
11:15 p.m.: After 15 minutes of intense dancing that primarily involves flailing your limbs wildly, you notice a guy/girl across the room. You're feeling pretty confident and decide to make your way over to them.
11:20 p.m.: You're having a great conversation with this stranger. It's such a coincidence that they're also in the College and from New Jersey!  Things are going so well that you think it might be love at first sight. You ask them what they think of NSO. Your new love interest immediately starts laughing in your face. Apparently he/she is an upperclassman.
11:30 p.m.: You head back to the middle of the crowded dance floor and hope the flashing lights hide just how much your blushing from embarrassment. You start to look around for your friends and realize they've completely disappeared.
11:35 p.m.: You make your way past the masses of people huddled around the beer pong table to get a better view of the dance floor.  All of your friends are either dancing or DFMOing with completely random people. You decide to make new friends and join in on a game of pong. You'll spend the next hour and a half meeting various people and bonding over how you think NSO ice breakers are soooo awkward.
1 a.m.: One of your floor friends makes their way through the crowd to you. They say they're headed to this place called "Epi" because they're "sooo drunk and just need food." You decide to check it out because you're pretty hungry yourself.
2 a.m.: You never want to eat anything apart from an Epi quesadilla ever again.  You'll likely never say this again until you go to your next Brown House party…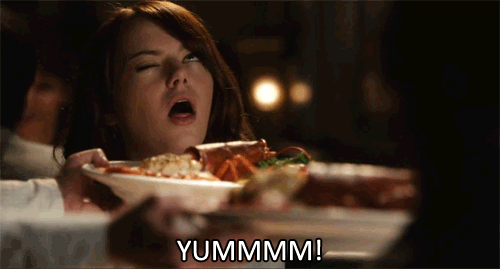 Photos/Gifs: giphy.com, imgur.com, tumblr.com, nocookie.net