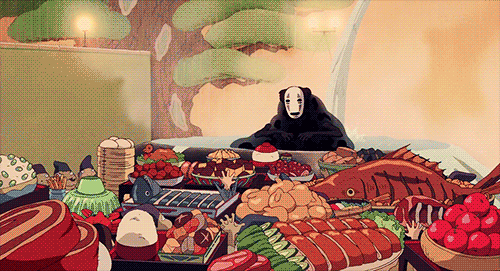 When I first talked to my mom about moving into an off-campus apartment as a first-year in college, she laughed at me. "What are you going to eat?" followed the 30 seconds of laughter. Eventually, after having a serious conversation about moving to the DMV, we made it happen. This past January, my parents and I packed up all of the suitcases in the house and flew into Virginia, ready to start this new chapter in my life.
After landing and checking out the apartment, one of the first things we did was hit up the local Asian grocers. My mom kept adding items to the cart, saying, "You'll need this," and, "This is easy to use." In reality, I had no idea what I was going to do with any of the items — unless it was a snack I added myself. After checkout, I ended up with the most intimidating ingredients on the planet (at the time). There was fish sauce, chicken bouillon, oyster sauce, Chinese cabbage, salmon, gochujang and a bunch of other items that I couldn't pronounce, let alone cook with.
When I tell you I was off to a rocky start, I mean it. I didn't touch half the grocery items in my pantry for at least two weeks for fear of messing something up. But as mentioned in my previous blog post, all it took for my confidence and determination to set in was to just try out a recipe. I started with rice and eggs, then moved on to fried rice, pad thai and stir-fries. Once I got comfortable with the items in my cabinet and fridge, I experimented on noodle soups, fried wontons, and a few classic Vietnamese dishes. After making every dish, I would FaceTime my mom to show her how proud I was of myself. Through the screen, I was able to see how proud she was too. For a split moment, it felt like we were eating together at home again.
Here are a few of the dishes that my mom was proud of:
I was desperately craving something to slurp on, so I called my mom to ask how to spice up a broth and we came up with this! This is a simple noodle soup that I made with a basic chicken bone broth seasoned with chicken bouillon, fish sauce, soy sauce, ginger, garlic and a bunch of mix-ins.
This dish is a classic Vietnamese staple called Bánh Xèo. My mom would make this every once in a while and it always hit just the right spot. Although my version wasn't nearly as good as my mom's, it still felt like home.

This dish is called Chả Cá or Vietnamese fried fish cakes. My mom overnighted a huge box of food for me, and this was part of the package. All I had to do was let the paste thaw and fry it in some oil!
This dish is called Bò Lúc Lắc, or "Shaking Beef," but the more fun name and what I like it call it is "Twerking Beef." I would order this at the Vietnamese restaurant by my high school all the time and had the sudden urge to recreate it. All I can say is that it was a mighty fine idea.
This next dish is called Chinese Broccoli in Oyster Sauce. My family used to order this every time we would eat out at a Chinese dim sum restaurant for lunch. To satisfy my craving, I decided to give it a try and I was successful!
Now, this last dish hit super close to home. Living in South Florida, my family is full of fishers. During the summer, there was always fresh fish at the house, usually caught the morning of. Luckily, I found a local butcher in Georgetown that sold sashimi-grade tuna and was able to recreate a classic poke bowl!
Living so far away from home and attending a predominately white institution, I was genuinely afraid of losing some of the culture centered at home. However, I quickly came to realize that some of the best forms of culture are created in the kitchen. Cooking is my way of keeping in touch with my roots (and it reminds me to call my parents every day). My mom even tells me I'm starting to cook better than her — but everyone knows nothing beats a home-cooked meal from your parent.
Header Image: MENTAL FLOSS