Is it time for you to find your first ever college roommate? Get excited for a year (or four) of pillow talks, impromptu dance parties, sexiling and shared bathrooms! Finding/having a roommate is nothing to stress out about. In my opinion, you can have three outcomes: A. You may find and get to live with a newfound BFFL; B. Your freshman year roommate will be someone that you can get along with well enough (not the future best man in your wedding, but trustworthy and good for a couple of 2am heart-to-hearts); or C. Getting through the year may require some Facetime-enabled venting to your parents, but you'll emerge (mostly) unscathed with some great stories to tell about your miscommunications.
Many of you will find your roommate using CHARMS (Campus Housing Roommate Matching System….CHRMS?), which is perhaps better understood as the college-roommate-version of Tinder. CHARMS has a curiously high success rate. Is it a match made in heaven? It's actually more like a match made by virtually dating other eligible roommate-seeking baby-Hoyas after comparing room temperature preferences and how messy neat you are. Using this bewilderingly successful forum is as much a rite of passage as Club Lau, getting lost in the ICC, DFMOing with a stranger on a Vil A rooftop and learning how to order an Epi quesadilla. In order to help you with this signature Georgetown experience, here are some tips and tricks to hopefully help make your CHARMS adventure a little ~easier~.
1. Use Facebook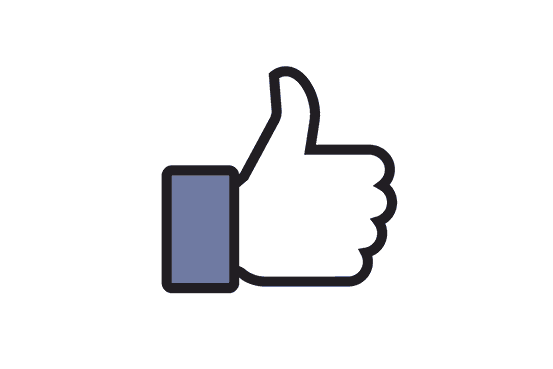 It is much easier to communicate via FB Messenger than on the CHARMS site itself. Using Facebook saves you from logging on to the Starrez Housing Portal to check messages and lets you see when someone has read your message. Additionally, friending your potential roomie on Facebook allows you to do some ~wholesome investigation~ to make sure that they were just as weird (and good at Photo Booth) in seventh grade as you were. Plus, this allows you two to tag each other in the comment sections of some stellar memes – objectively the most effective means of determining your compatibility.
2. Be Honest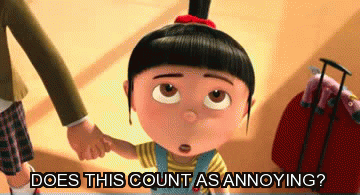 This is my biggest piece of advice. There are roughly 2000 people in your grade, so don't worry about revealing yourself to not be 100% compatible with one of the ~three people that CHARMS initially matches you with based on your Living Preference Questionnaire (a series of mostly arbitrary questions) answers. Don't claim to be the world's most organized person if, in fact, a greater percentage of your clothing is lying on your floor rather than neatly hanging in your closet. No need to disclose the exact number of empty water bottles currently in your bedroom, but come clean (#notsorry) about some of your messier tendencies and find a roommate who will understand (rather than resent) your system of putting your dirty clothes on the floor when your laundry basket is full of clean clothes that haven't been put away yet.
3. Some Helpful Translations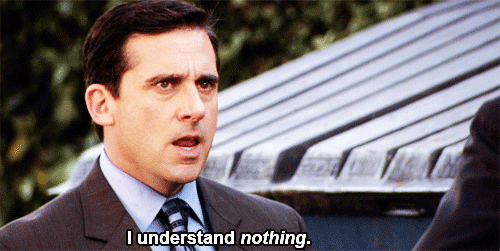 "I'm in the McDonough School of Business" I won't have classes on Friday. I have an extensive collection of Vineyard Vines polos. In my free time I enjoy cracking open a cold one with the MSBros. "I'm pre-med" I have early morning lectures. Aesthetic: goggle lines post-three-hour chem lab. Celebrity crush: Neil deGrasse Tyson. "I'm kind of a NARP" Direct translation: I'm a Non-Athletic Regular Person. More accurate interpretation: I have little intention of ever setting foot in Yates Field House (Field Dungeon?), but might be persuaded to go to SoulCycle if we can get acai bowls at South Block after. "I LOVE The Office" I will tag you in an endless stream of Michael Scott memes. You better understand my frequent references and respond appropriately, and also support my "Prison Mike" Halloween costume.
4. Plan ahead, but be realistic!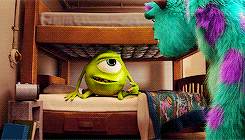 Coordinating some logistics with your roommate ahead of time is a good idea. Figure out what items you might want to have, what will be shared and who is bringing/buying a mini-fridge, a clothes drying rack, cleaning supplies, etc. Just remember that most freshmen dorm rooms are on the smaller side. I was particularly lucky to score what seemed to be a glorified closet of a freshman dorm room—great for some roomie bonding, less great for housing two humans and too many Bed Bath and Beyond purchases. Bill Clinton did it and you can too, but don't plan on buying a couch or bringing your pet elephant. Best of luck finding a roommate! Photos/Gifs: giphy.com, theodysseyonline.com