Take a break from rationing your remaining flex dollars and crying at the thought of having to eat at New Leo's, because Parents Weekend (a.k.a. Beg Your Parents to Buy You Food Weekend) is upon us. And while it's certainly nice to see the 'rents (s/o my fellow #millennials), there are always some moms and dads you should be on the lookout for. To help you out, we've complied a list of the five parents you will meet during Parents Weekend:
1. The "Alumnus"
This parent answers the hypothetical question, "What if Jersey Night was somehow a dad?" Get ready for a weekend full of some definitely-not-exaggerated stories about those "wild nights at The Tombs" and how he/she totally used to "party with Patrick Ewing" "back in the day". The "Alumnus" can usually be found reminiscing about how "the drinking age used to be 18" or how "the basketball team used to be good," while staring wistfully at Healy and telling you about the time his/her roommate fell out of a New South window. Should you have to interact with one of these parents over the course of your weekend, our best advice is to continually reassure the "Alumnus" that you too love the movie St. Elmo's Fire, while casually hinting how "cool" it would be if someone could buy you a case of Natty.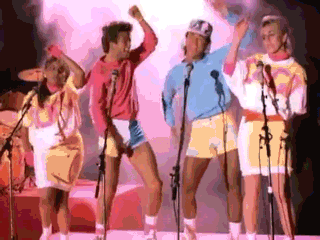 2. The "Empty-Nester"
This parent is still having a hard time accepting that the baby of the family is off at college. The Empty-Nester will spend the weekend doing the child's laundry and thanklessly trying to replicate a home-cooked meal in the middle of a VCW common room. If your parent is the "Empty-Nester", be sure to blatantly lie reassure them that you are making good choices, exercising regularly, and studying diligently every night before going to sleep promptly at 10 p.m. If you come into contact with someone else's "Empty-Nester" mom or dad, be sure to nod sympathetically and mention how your own parents have simply replaced you with a dog.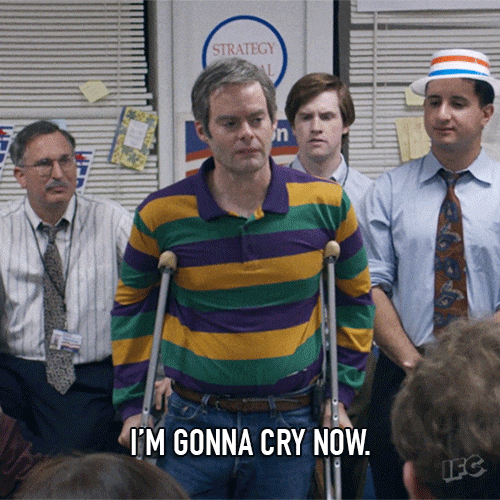 3. The "Well, MY Son/Daughter Doesn't Drink"
This parent is hopelessly out of touch with reality. When meeting other parents, this mom or dad will immediately assert a (false) superiority by saying some variation of "Well, my [insert child's name] isn't much of a partier" or "Well, my [insert child's name here] is too busy studying to really go out much".  Nine times out of ten, this parent's beloved child is the same child you once found passed out next to an empty can of Four Loko in a bathroom on a Tuesday night. If you meet one of these parents, resist the urge to show off all those incriminating Snapchats you've screenshotted, and simply go along with the naïve charade. Someday, likely in the form of a hospital bill after [insert child's name here] is GERMSed from falling down the Vil A rooftop steps, the truth behind all those alleged "nights in Lau" will come out. But Parents Weekend is not that day.

4. The "Is This Your Boyfriend/Girlfriend??"
This parent will spend the entire weekend launching a full-scale, Spanish-Inquisition-style investigation into his or her child's dating life. This will include asking every carbon-based lifeform that comes within ten feet of New South, "So…you and [insert child's name] are…friends?" If this is your parent, expect a weekend of having your room discreetly searched for evidence, and continually being asked "whom are you texting?" and "is there anything you want to tell me?" as you walk around campus. If you find yourself in a situation where this is one of your friend's parents, we suggest you remove yourself from this situation as quickly as possible, unless you want to become the next contestant on a never-ending Jeopardy episode where every category is just "Are You Dating My Son???"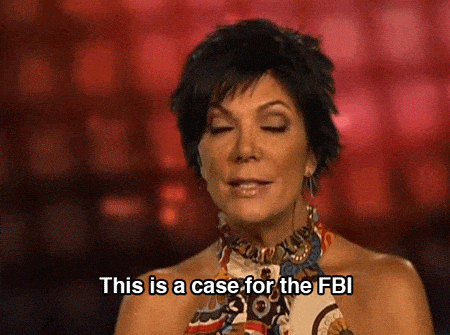 5. The "Trump Supporter"
This one goes out to you, Hoyas from Michigan, Wisconsin, and Pennsylvania. So step away from the "H*yas for Choice" table and rip that "Feel the Bern" sticker off your laptop, because all your friends are about to find out that your parent(s) are wholly responsible for the horrible and embarrassing end of American Democracy as we know it voted for Donald J. Trump. If you want to keep some semblance of familial cordiality and make it through the weekend on speaking terms, follow some of these helpful tips and tricks:
DO NOT mention what happened when Jeff Sessions spoke at the Law School a few weeks ago.
DO NOT mention that Hillary spoke in Gaston last year.
DO NOT mention anything about her famous Hoya Husband either.
DO mention that Steve Bannon and Paul Manafort are alumni? (#notmyhoyas).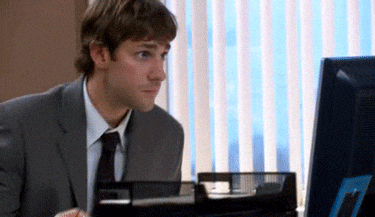 So there you have it: The five parents you will meet on parents weekend. From all of us here at 4E: be safe, have fun, and enjoy putting off that midterm paper in favor of getting brunch with the #rents.
Photos/Gifs: giphy.com, wisegeek.com