With everyone talking about the premiere of Incredibles 2, I can't help but wonder if it'll beat the iconic original film. Edna Mode's quirky yet relatable character? The memorable yet slightly overused line: "Where's my super suit?!" Samuel L. Jackson in cartoon form? Need I say more?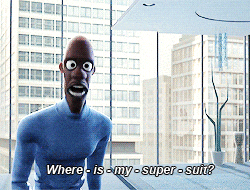 Yet despite the hype of the upcoming sequel, the original Incredibles has been slept on. For 14 years. With this in mind, here are some more ~fabulous~ animated characters who have also failed to gain the recognition they deserve:
1. Kronk (Emperor's New Groove)
Who doesn't appreciate this friendly giant, who not only PULLS THE LEVER, but also can cook some delicious spinach puffs and fondue. Though he is a loyal evil assistant, let's not forget the little devil and angel that appear on Kronk's shoulders every time he faces a moral dilemma. Or his ability to communicate with animals (specifically squirrels).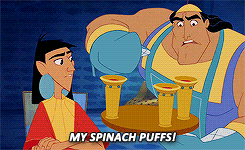 Fun Fact: There's apparently a show dedicated to Kronk called "Kronk's New Groove". Although I've never watched it, I'm glad the TV community is paying respect to the real star.
2. Shego (Kim Possible)
If you didn't have a childhood crush on this super villain, you're lying. Hot-tempered, sarcastic, and slightly offensive, she's not much different than the typical SFS student who is accused of having a 'light' core curriculum. In addition, Shego is voiced by Nicole Sullivan, who not only was in Meet the Robinsons, but also came in second place on the show Worst Cooks in America: Celebrity Edition.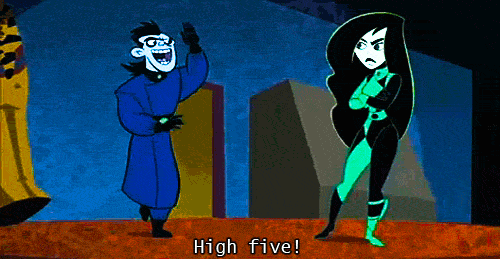 3. Gill (Finding Nemo)
Leader of the Tank Gang, Gill seems intimidating at first, but you soon come to love his integrity and the sacrifices he makes for Nemo. Also Gill means "mucus" in Polish. #TheMoreYouKnow #BilingualReaccsOnly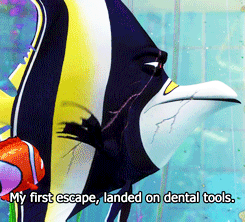 4. David (Lilo & Stitch)
As Nani once wrote in her diary, David not only has fancy hair, but also has a nice butt. He supports Nani despite being friendzoned multiple times AND is an amazing surfer– what more could you possibly want in a modern Disney prince?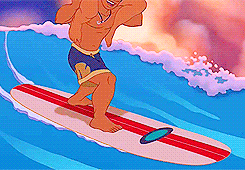 5. Danny Phantom (Danny Phantom)
Black hair and blue eyes. Need I say more?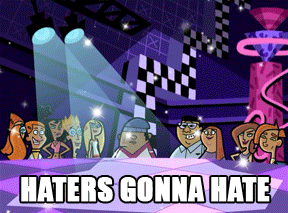 6. DW (Arthur)
By far, the most SAVAGE character in animated history, and she doesn't even know how to read yet. Probably one of the most annoying sisters I've ever witnessed, I can't help but laugh at all the Arthur memes that have starred her in the past year. Did you know the voice of D.W. is actually a boy? Actually, boys plural (6 male actors alternated voicing Arthur's little sister).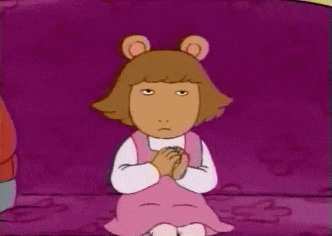 7. Mushu (Mulan)
Who can forget his intro where he just magically arises from the ground in a cloud of red glittery smoke? Personally, I don't think Mulan would be the icon she is without Mushu's help; after all, he made her breakfast before her training session and was the best personal cheerleader of all time. Also, he's a little lizard with fire powers. That's pretty cool.
8. Chip Skylark (Fairly OddParents)
How can someone who sings about dental hygiene be so universally loved? 10-year-old me and current 19-year old me lives for his single gold piercing and ~swaggy~ dance moves. Let's not forget that Chip Skylark is also secretly poor and a super humble guy. Not exactly your typical MSBro.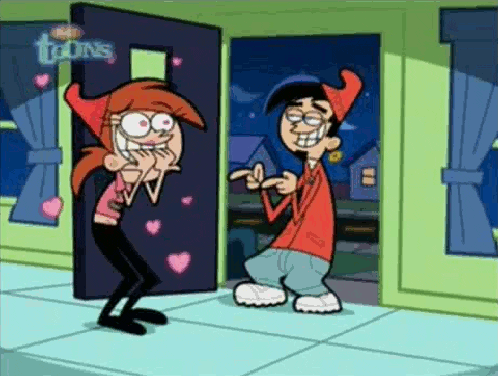 Alas, these are only a few of the animated characters who have long deserved the clout that has mistakenly been given to overrated characters like the Minions from Despicable Me (why are there THREE movies about them?) or the snowman from Frozen.
The members of 4E highly suggest you watch Incredibles 2, that is, if you want to stay ~cinematically cultured~.
Sources: giphy.com, youtube.com