My college career started off to a horrifically basic start. My roommate and I invited new friends to our room before heading over to the Natty-littered Village A rooftops. Word spread quickly of our plan to play pong and party, as thirty sweaty eighteen year-olds flooded my third floor, trash-hallway New South room.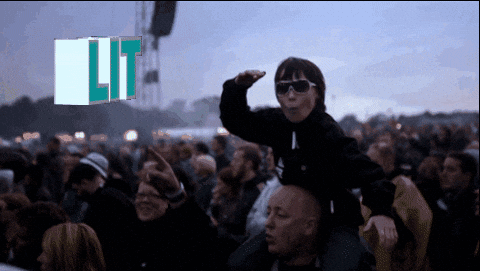 Music was blasting, Burnett's was flowing and introductions were a plenty; I was having a glorious time hosting new friends. However, in the middle of all-time anthemic banger "Closer," there was a sudden knock on the door.
My roommate and I were written up for a noise complaint. We had no interest in writing a BS apologetic essay about "disturbing the peace of New South," and instead wrote a rap about Georgetown's Jesuit values. The piece, entitled "99 Problems but Jesuit Values Ain't One," was required to be spoken to our community director, peers and RAs. And we did it. And we went all in. Please enjoy, much to my humiliation.
99 Problems, but Jesuit Values Ain't One
It was a Monday during NSO,
We didn't know how to tell them to go.
Playing music and talking, way too loud,
til the RA on duty came around.
Disturbing the peace with all our brothers,
We were not being men and women for others.
And now we're ready to apologize too,
By showing our knowledge of Jesuit values.
Cura personalis is what comes first,
Because care of the the person is not the worst.
Now that we're Hoyas we need some balance,
By being kind neighbors we'll show our prudence.
Through this rap we will make some penance,
Demonstrating the importance of academic excellence.
Academic excellence thats a must,
Because when you don't it's a sure bust.
We'll have Jack DeGioa up in a fuss,
Going to Lau, getting those A's, that's prosperous.
Educating the whole person is essential,
It helps us reach our full potential.
Learning both in and out of classrooms,
Chilling in Lau or even at Tombs.
Here on the Hilltop we're learning to be faithful,
Between justice and faith we are not hateful.
Rhymes smooth just like buttah,
Holla at St. Ignatius–that's my brotha.
Came up with Men and Women for Othas,
Taught us values of character just like my motha.
Our bro Brahmanchari taught us inter-religious understanding,
All religions are welcome, each unique and expanding.
Expanded our horizons, went to Buddhist meditation,
Our years at Georgetown aid spiritual formation.
We love Georgetown because of its community in diversity,
It gives us a better world view within the University.
On the third floor we have peers from England, France and Spain,
Friends from far and wide make our lives less mundane.
Our thoughtful discussion after Pluralism in Action,
Brought us closer to diverse peers to our satisfaction.
Loving our neighbors before ourselves,
Helping the staff in Leo's restock the shelves.
Doing what's right, owning up to our mistakes,
Being faithful and just is all that is takes.
Teaching us lessons is what Georgetown does best,
Now we know better, we hashtag blessed.
Photos/gifs: som.georgetown.edu, giphy.com