Four years ago at this time I was a sophomore in high school, wondering who would be running for president when I would finally be able to vote. Fast-forward to now, and let's just say many of us are surprised by where we are today in terms of presidential candidates.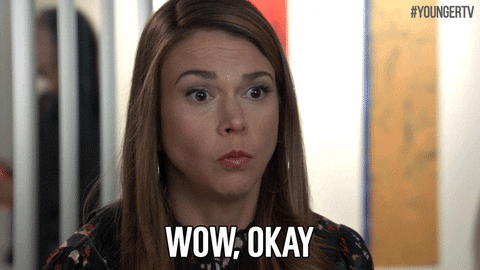 Now is the time we all have been waiting for. After all, many Hoyas look forward to Tuesday because being in D.C. will certainly make things interesting. As doomsday Election Day draws closer, people are undoubtedly wondering what the day will entail. As always, 4E is here to help you and present you with a list of things to expect on election day.
Expect to wake up at 5:00 AM to the loud noises and chants of campus campaigners.
You'll probably step out of your dorm room and find your hallway wallpapered with pictures of Hillary, Donald memes and ads for those other candidates that you forgot existed.
Leo's will be full of people wearing campaign shirts, pins, hats, etc. You may see some joke shirts too (I don't think we really need to go into depth on why). 
You'll walk into Red Square and witness a number of things, first and foremost, a great swarm of students.
College Democrats will be rooting for Hillary.
College Republicans will be rooting for well…we don't really know, since the ol'Donald's policies have been denounced by many Republicans on the Hill.
Matthew Kroenig will be lecturing to the public on the current election situation and predicting what will happen to our country depending on what candidate wins.
Some random student will also be trying to lecture. People will stand by to either listen or put it on their snapstory…
…Leading to the next observation: Snapchat will be full of "I Voted" stickers and all sorts of filters for this special day.
Some organization will have written (in chalk) messages about remembering love and peace during this election season (will they end up vandalized?).
Finally, one last group of students won't be campaigning for anyone, but just telling you to vote and fulfill your ~civic duty~.
Dahlgren Chapel will be packed with students, faculty, locals and maybe even Joe Biden, all praying for neither candidate to win and for the next four years to be over quickly.
Will Hillary Clinton herself make an appearance? She'll probably be in Washington anyway, so why not head to a college campus?
On a similar note, John Kerry will most definitely be seen around the neighborhood. You may see him around O Street or, like Hillary, possibly campaigning on our campus.
If you see John Kerry, you'll also see his security guards. Be sure to look if they seem slightly tipsy…
…Which leads to my next point: you may, in fact, see plenty of drunk Hoyas (21+ of course). Just as some played drinking games to get through the debates, some will drink to get through the day (let's hope not for the next four years).
Back to campaigning: will Eric Trump make an appearance at his alma mater? His father might want to balance the Dems' campaigning efforts, so he may send Eric out from the golf clubs to do some #work.
Later in the day, all the interns from Capitol Hill will return to campus. Some will talk about how they monitored results when in reality they were just getting Congressmen coffee.
Expect some mild rioting throughout the day. No one's happy, but no one's going crazy…yet.
Around the time that the results are announced, you'll see a large crowd running out of the front gates. This isn't a revolutionary force; it's just GRC going on it's White House run. Check it out- you'll get to see all the craziness downtown.
Walking through HFSC at this time, amid all the shouting, you'll hear various news channels gauging the international response. From laughter to threats of nuclear war, expect foreign leaders to have a wide variety of responses.
IF HILLARY WINS: Expect many people to relax, mostly out of relief that Trump wasn't elected president against all odds.
IF TRUMP WINS: Much of D.C. goes up in flames, along with a large part of the country. Expect mass rioting and looting throughout the city.

Maybe not this drastic…

Will anarchy spread to campus? It's possible that some crazy students will rob various Corp locations of bagels and coffee beans. Tables in Lau could be overturned. Hoverboards may even make an appearance in apparent disregard for authority.
And to finally close out the day, you'll get that Public Safety Announcement from Todd Olsen and Jay Gruber, encouraging students to remain in their dorms and act responsibly, even though this election was just a disaster from the start.
On that note, there's only one thing to say as we come up on one of the most controversial elections in American history: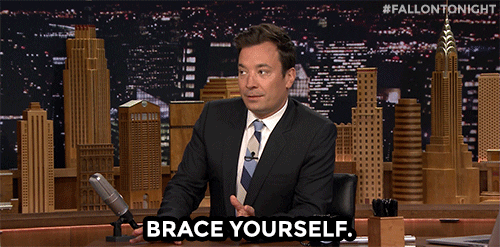 Photos/gifs: giphy.com, https://bit.ly/2fpYCnS