Believe it or not, recruiting for internships in banking for the summer of 2018 is already starting. Yes, while some of us can barely find jobs (or pretty much anything to do) for this summer, the aspiring bankers of the Class of 2019 are already on the hunt for the summer internships that will, hopefully, turn into post-graduation jobs. In other news, here's an accurate picture of my current status for next summer:
Fortunately for many students, the search for summer 2018 internships doesn't start until a reasonable point sometime in the late fall or early spring. However, I actually attended a recruiting session and had the opportunity to really take a look at the people who surrounded me. For those of you who have never been to a recruiting event, here are some of the people you should expect to encounter.
1. The Classic MSBro
Majors: Finance and Accounting.
Minors: Econ, Math and networking like nobody's business.
His first word was "money" and his eyes have been on Goldman Sachs from when he first researched the starting salaries of bankers (that is, the age of six).  A true go-getter, don't expect him to take his eyes off the presenter. Also, don't even think about trying to talk to him; he's in the zone, which only has room for himself and the recruiters. He'll be the first to jump out of his seat to talk to the professionals and tout his summer internship in his dad's friend's wife's office downtown. Afterward, he'll ask you what you thought of the information session. If you're the non-finance type like me, you'll probably look something like this: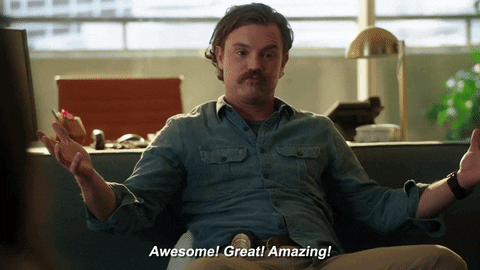 2. The Classic MSB*tch
Majors: Finance and Accounting
Minor: Slaying the business professional game.
Straightened hair, polished glasses and an outfit that's sharp AF, she'll stroll into the information session and cast her eyes across the room as she surveys the competition. Expect to feel small and judged in her presence. On the prowl for that internship, she poses a threat to the MSBros in the room so you might to be able to detect some ~tension~. Fully aware of her prominence and intimidation, she owns it and takes a seat in the front row on the opposite side of the aisle from the MSBro. The MSB*tch serves as a clear reminder that the business world is not just for men.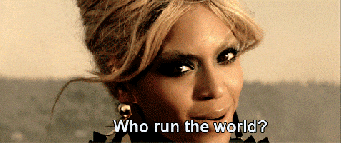 3. College Crossovers
Major: Government and/or English
You might find yourself sitting next to someone who happens to be in the College. If they're a Government and/or English major, then what are they doing at an information session for banking? The MSBros and MSB*tches glare in their direction, and you know they are surely staring down the competition. You discover that although your new acquaintance takes interest in non-business affairs, he/she has resigned himself/herself to working in the world of finance for the purpose of "making bank" (#getit?). Although you pity them for giving up on their major, you also admire them for their determination to fiscally succeed in life after Georgetown. Other reasons for their decision on banking may include following their family into the industry, to which you relate, so you decide to keep your seat next to your new friend.
4. The SFS Hardos
Majors: International Economics or International Political Economy
You may notice conversations taking place in multiple foreign languages. There is no doubt that some, if not most, of these students had better résumés as high school freshmen than you will as a Georgetown senior. They probably already have plans to climb the corporate hierarchy and totally revamp the company's policies in the first two years after graduation. Meanwhile, you're just hoping to not be fired and maybe even have some form of a significant other at that point in your life. Somehow, their career in banking relates to their ultimate life goals of becoming Secretary-General of the U.N. and/or President of the United States (after being CEO of the bank, of course).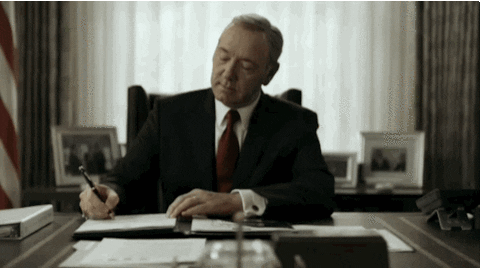 5. The Unsure
Major: Undecided, duh.
Here is where you find yourself (or maybe that's just me). You heard through the weekly email update from your respective school that a bank is coming to Georgetown that employs several alumni from your school. You do some research and find out that there's actually something within the bank relevant to your major! You show up and quickly realize that this information session was geared more toward the financial-minded students, but you stay put out of respect and curiosity. You've never learned this much about the finance world because your Econ professor can't keep your attention for more than five minutes, so you might as well try to pay attention now!
6. The Returning Students
Sitting in the front of the event, there are probably a few younger-looking professionals who happen to be students that have already signed with the company for a post-graduation job. Slightly uncomfortable yet also humored by the number of underclassmen scrambling for their former positions, these students amble around the room while the go-getters rush up to them and ask them about their favorite and least favorite parts of the company. These students are probably hoping to GTFO and head to Tombs ASAP.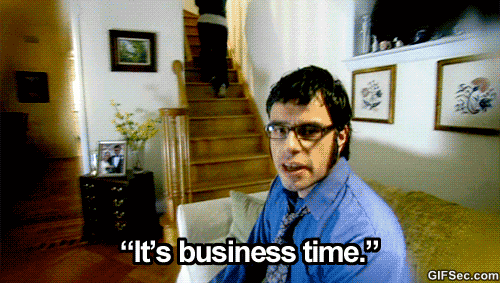 7. Apathetic Wanders
Major: Mystery
As the last of the students file in as the session starts, a bright color catches your eye in the back. A single student, a lone ranger wanders in wearing a big, fat Hawaiian shirt. Completing the outfit with shorts and flip flops, he/she takes the absolute last spot in the room and leans against the wall. As soon as the presentation ends and the floor opens up for networking, your hero disappears from sight as he/she books it.
Happy recruiting season, Hoyas! May the odds be ever in your favor (and not that of the person sitting next to you).
Photos/Gifs: giphy.com, usa network.com