The election is officially one week away, which means that in a few days, we can all let out a big sigh of relief because we no longer have to pretend we really really care about the election. If you're anything like me and have invested in the real issues, you're ready for another hot president. While the prospect of this happening in the immediate future is dubious, let's take a moment to pledge allegiance to the hottest Presidents of the United States' past: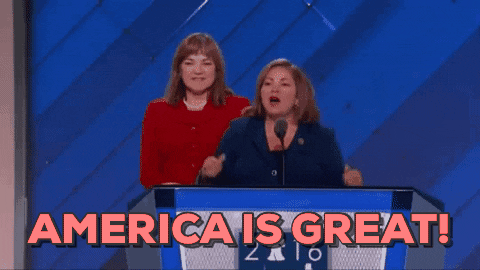 7. George W. Bush
I know this one hurts because yeah, he did some sketchy things and stuff but ~whatever~. Look at him in 1964 in his Yale cap! He's the Ryan Lochte of American Presidents. Did a lot of bad things but we'd still probably just put it all aside given the opportunity. Obviously I took in to account his Presidential record, hence why he comes in at the bottom of this list.
He has a very rugged, masculine look to him, and his presidency was also associated with the end of slavery which is pretty ~hot~. While you can't tell from the black and white pics, he had blue-gray eyes. YESSS.
5. Franklin D. Roosevelt
I like winners. Winning is sexy. FDR literally won four presidential elections. Damn babe.
4. JFK
Doesn't really need explaining. Pretty sure most of us would be cooing "Happy Birthday, Mr. President" in unison if he were in a 100 foot radius.
3. Ronald Reagan
Actual husband. Unless Ronald Reagan can somehow rise from the dead to father my children, I will die unmarried and I'm fine with that. Plus, with the future of science and technology who knows what can happen, right?
2. Barack Obama
Talking about Obama's hotness make me feel a little weird, as if I'm talking about my dad, but to leave him off this list would be unfair. Love him or hate him, you have to give him credit where credit is due.
1. Harry Truman
This one may come as a shock to some of you, but Harry Truman is delicious. He has all the physical appeal of Reagan without Reaganomics. And, he didn't cheat on his wife while in office which gives him points, too. Hottest President. Better yet, my chances of acquiring the Truman name are still alive (no pun intended)…Clinton Truman where you at?
Photos/Gifs/Sources: cnn.com, pinterest.com, theatlantic.com, giphy.com, salon.com, wikipedia.com, heavy.com