We here at 4E are constantly trying out fun activities that take us off campus and a good concert is no exception. For those of you who frequent concerts or music festival venues, you can probably relate to me on this one. For those of you who do not, please listen up because there are some rules to follow when going to see your fave band live.
Drink responsibly: Do not be that person that drinks way too much and is spastically trying to navigate the floor. You will spill your $7 beer on someone (Seven dollars wasted!) and they will most likely get very angry. If you are 21 and over and do decide to drink, please pace yourself. You do not want to be that person that distracts everyone from the beautiful people up on stage.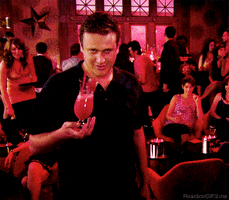 This is not a photo shoot: If you didn't post about it on all social media sites, did it really happen? The answer is yes. It's okay to take a few quality pics or to add a video for your Snapchat story to alert your friends that you got this close to whoever, but do not have your phone out the entire time. I want to be able to see the stage, not my favorite guitarist on your tiny IPhone screen.
Limit the PDA: Do not be that couple that is having an intense dance floor make-out sesh instead of listening to the music. You came to hear the genius lyricism of an artist, not to publicly suck each other's faces off.
Mastering the art of crowd surfing: Usually only done at large music festivals, crowd surfing is a move where timing is everything. So let's imagine this situation: The show is packed and you are covered in everyone else's sweat, but you don't care. The guy in front of you gets lifted up by his friends and is floating throughout the crowd, like royalty. He looks like he is having the best time of his life and he probably is, so you decide that you're next. Be cautious because you don't want to be that person who falls flat on their a**. The key is to make sure there are some strong-looking guys around you and that the crowd is energetic. You really don't want to mess this one up.
Don't wander: Have you ever been to a concert and been shoved by that huge guy pushing his way to the front, then 15 minutes later being pushed by him again because he's just not feeling the set? Well, maybe you haven't, but being shoved around in an already over-capacitated space is no bueno. Don't be that person who constantly walks around in order to get the best spot. Please, just relax, chill and enjoy the show.
Well there you have it, your guide on the do's and don'ts of concert-going. To you concert professionals reading this, I'm sure you feel my pain and to you amateurs, take note and enjoy!
Gifs: giphy.com, tumblr.com; Photo: dismissedblog.com