Sunday was the 91st Academy Awards and the first hostless show since since 1989. You probably already knew that because it is indeed midterm season and therefore the perfect time to deep-dive into someone else's drama.
After opening with a performance by Queen and that guy who almost won American Idol Adam Lambert, the Academy brought out two of Hollywood's best award show hosts: Tina Fey and Amy Poehler. They were joined by fellow all-star comedian Maya Rudolph and wasted no time reminding us that they, unfortunately, were not hosting.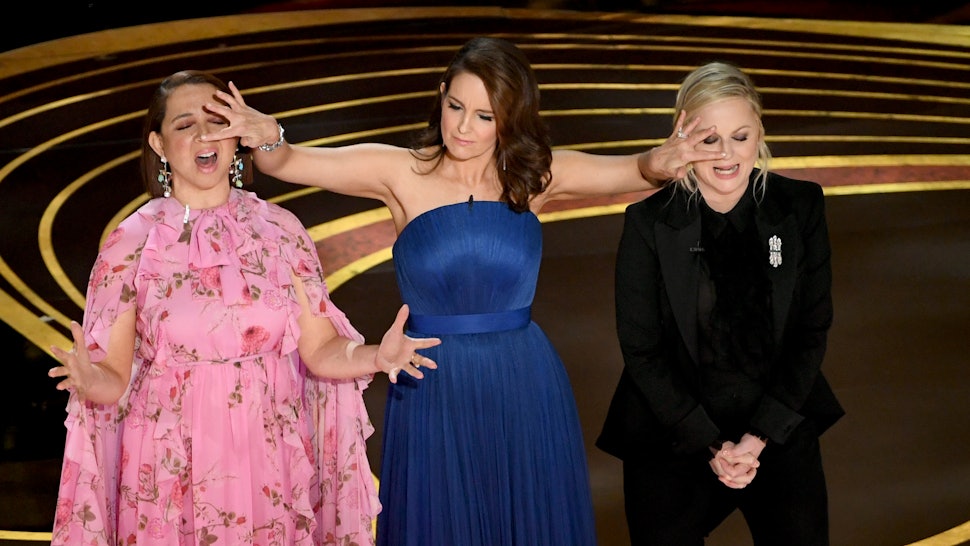 Here are some highlights from Sunday's festivities:
Melissa McCarthy and Brian Tyree Henry fully committed to announcing Best Costume Design by wearing looks inspired by some of this years films: The Favourite, Mary Queen of Scots, Mary Poppins, and, I think, Black Panther.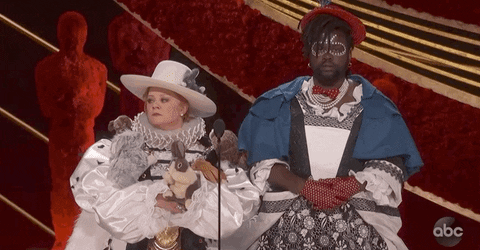 Samuel L. Jackson won the award for Best Biased Presenter.
This was him when Green Book won Best Original Screenplay:
And then this was him giving Spike Lee the Best Hug and the Oscar for Best Adapted Screenplay for BlacKkKlansman.
José Andrés, everyone's favorite D.C. restaurateur, introduced the movie Roma.
Two of our favorite Hoyas graced the stage Sunday:
John Mulaney presented the awards for Best Short Films (Live Action and Animation) with Akwafina.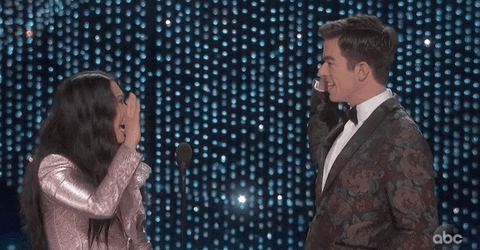 And Bradley Cooper performed a little-known song called "Shallow" with Lady Gaga. Now, if I learned anything from A Star is Born and the Oscars its that Jackson Bradley and Ally Lady Gaga are truly in love. Look at them. There was no acting Sunday night:
Here's Bradley singing to Miss Gaga: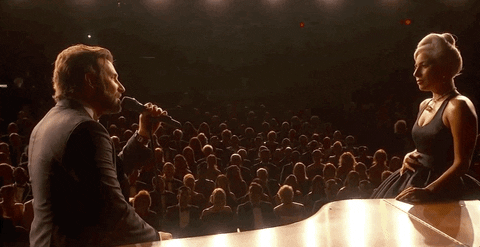 And here is Miss Gaga returning the favor: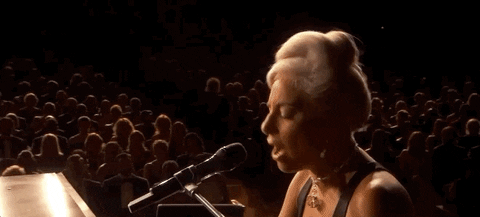 Are we sure that this isn't part of a follow-up film called "True Love Is Born: How Bradley Cooper and Lady Gaga Found Love Making A Star is Born 2018?"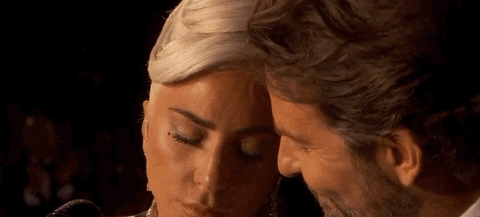 Rami Malek won Best Actor for his role as Freddie Mercury in Bohemian Rhapsody. Olivia Colman won Best Actress for her role as Queen Anne in The Favourite. Most people expected Glenn Close to take home the top prize for The Wife, including Olivia Colman. That made for an excellent speech by the shocked Olivia Colman.
If you haven't watched the speech yet, I suggest you do, and then watch her speeches from the Golden Globes and The BAFTA Awards. Maybe people voted for her not just because of her wonderful performance as Queen Anne, but also so she could give another incredible acceptance speech.
Last, and definitely most shocking, win of the night was Green Book taking home Best Picture.
The film and its creators have been the subject of a few controversies, leading many to believe that the film was not going to take home the top prize.
Anyway, if you are disappointed about any of the results from Sunday night or are looking for something to get you through the last few days before spring break, may I suggest returning to the best performance of the year: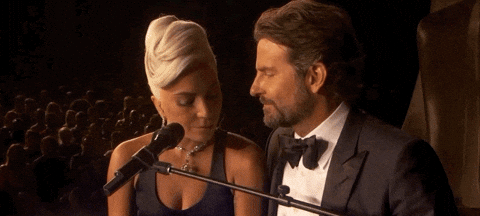 Images/Gifs: Bustle.com, Giphy.com, Twitter.com/ambermruffin, Washingtonpost.com, DC.Eater.com.