Listen up people — there's a new show in town. Out of all of the quasi-reality television that we have proudly consumed in our lifetimes, "Queer Eye" has been the most earth-shattering, jaw-dropping, mind-blowing, uplifting, barrier-crossing, awe-inspiring thing that we here at 4E have ever seen.
If you're looking for some politically-conscious-yet-mindless-content, this is the show for you.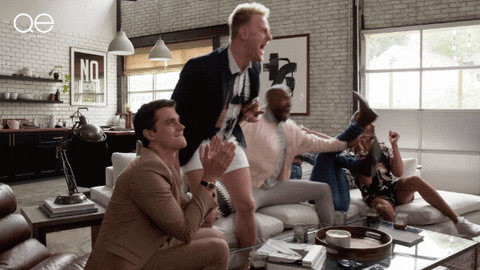 Ever wondered what would happen if five gay men traveled around Georgia (that's the state, @SFSers) fixing ~sadbois~?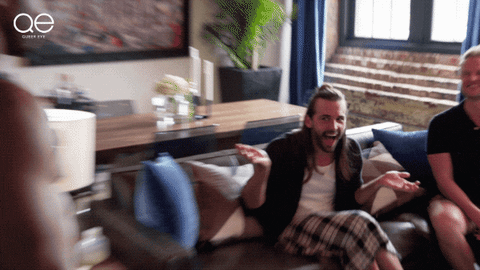 The answer is glorious. This show has everything: makeovers, drama, love, friendship, tears, wine and even redneck margaritas.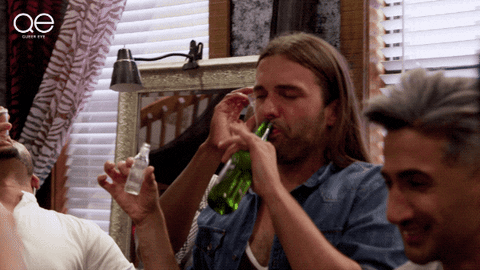 In all seriousness, "Queer Eye" aims to cross the political, racial, and social boundaries that have been dividing our country as of late.
Before you start watching, let us tell you how, why, and to what extent the "Fab 5" will change your life.
1. Karamo: "Culture Expert"/Life Coach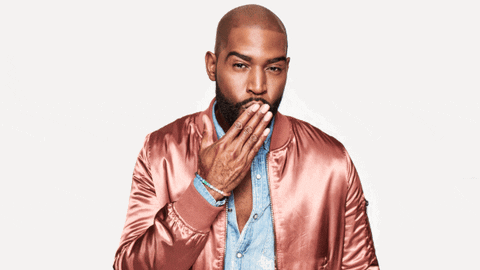 In addition to being impeccably groomed, Karamo gives you all the tools you need to reach inside yourself, find that inner worth and show it to the world #LetThatLittleLightShine.
Karamo was a social worker for 10 years, serving LGBTQ youth throughout the South. Now he is helping out an equally needy and oft-overlooked population: sad, aging men.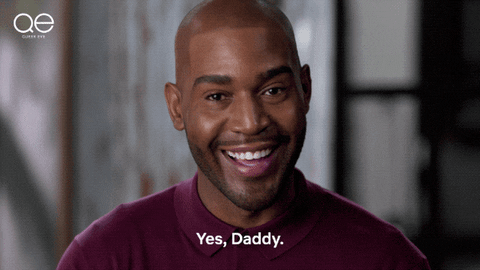 This man is the soul of the show. Karamo is always there at the pivotal moments, ensuring that the men have been made over, both inside and out.
Favorite Moment: Episode 3, "Dega Don't"
Karamo and Cory's drive back from Atlanta. You'll understand once you see it.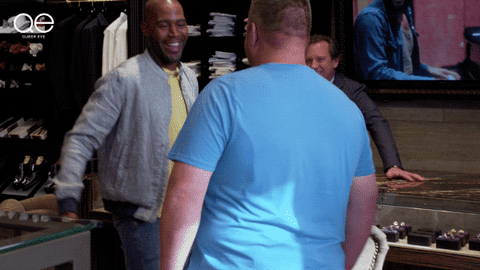 2. Bobby: "Design Expert"/Home Improvement Wizard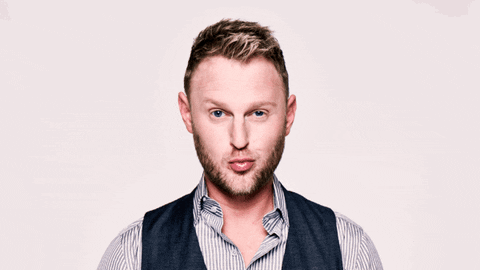 An underappreciated talent, Bobby takes the sadbois' dingy mancaves and transforms them into livable, ~lit~ homes. He's constantly on the go, perfecting spaces in a blur of hot pink shorts and dazzling platinum hair.
Watch as he reduces grown men to tears with the mere words "marble countertop."
Favorite Moment: Episode 5, "Camp Rules"
Bobby's gardening sesh with Bobby Camp: the seeds of a beautiful friendship are sown.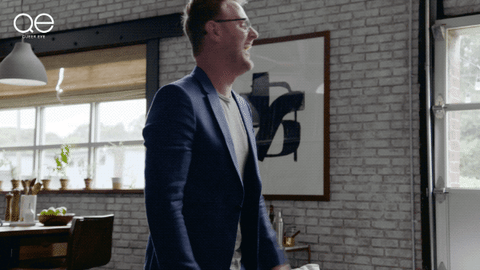 3. Jonathan: "Grooming Expert"/Yass Kween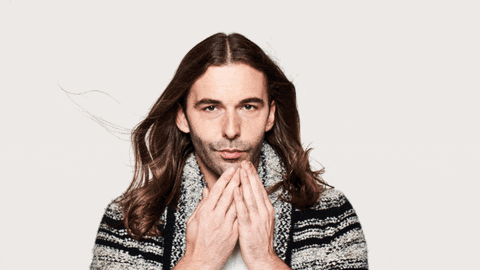 The fan favorite of QE, Jonathan's starring turn as the show's beauty guru has already led to the creation of a whole new lexicon of iconic sayings, including "Can you believe?" and "Strugs to func."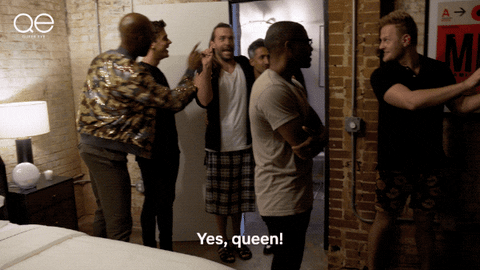 Jonathan embraces everyone's beauty, turning ugly ducklings into majestic, sexy, well-groomed swans.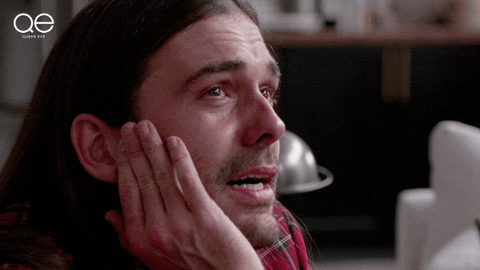 We cannot get enough of this man. Please, please adopt us.
Favorite Moment: ALL OF THEM!
There are literally so many, we could not choose just one favorite moment.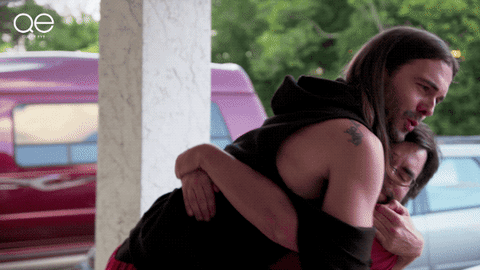 4. Tan: "Fashion Expert"/Patterned Shirt Aficionado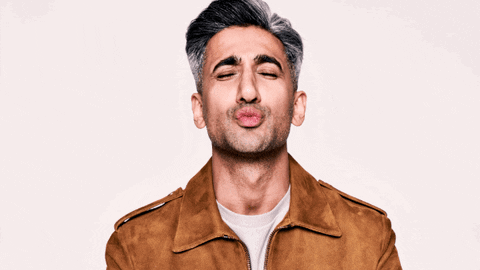 Tan is the ultimate sweetheart. Though he is, without a doubt, a fashion expert, Tan knows that the key to style is feeling good about yourself inside and out. This quote says it all: "Style is not fashion. Fashion is not trendy after a season. I couldn't give a sh*t about fashion. Style is dressing the way that you feel confident, and what is appropriate for you, your age [and] body type."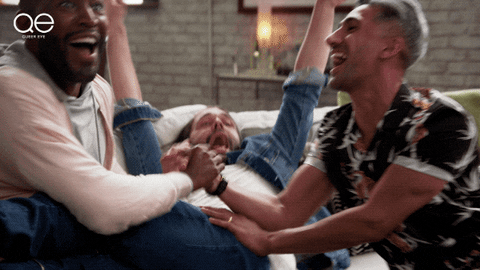 Favorite Moment: Episode 2, "Saving Sasquatch"
The moment when Tan and Neal bond over their cultural similarities.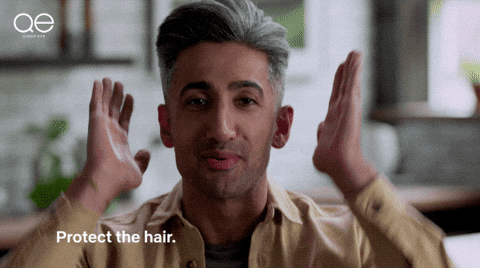 5. Antoni: "Food & Wine Expert"/Eye Candy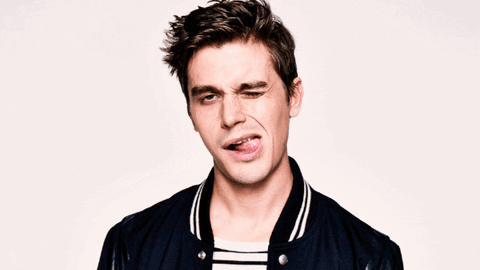 Ugh, where to start? Antoni is living proof that you can cook up a mean grilled cheese for one and still be bougie af #CollegeInspiration.
Not to mention: I really didn't think that "supreming" a grapefruit could be sexy but alas, I was wrong.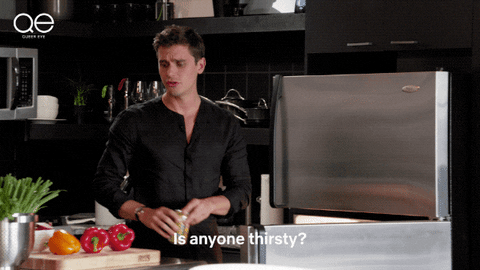 By the end of the season, we think you'll agree that Antoni's feelings about avocados = OUR feelings about him ;).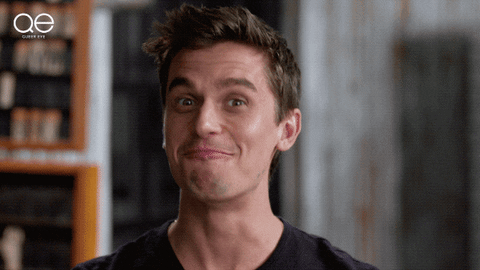 Favorite Moment: Episode 6, "The Renaissance of Remington"
Antoni making mac n' cheese with Remy's mom will make your heart melt like a hunk of cheddar on a hot griddle. This boy knows how to woo a mama.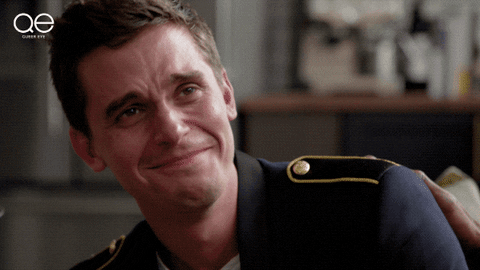 *swoons*
Now that you've met the Fab 5, we hope you take their advice to heart and become the best you that you can be. "Queer Eye" is the show of a modern America, one nation under Fab, all together.
 Whether you're black, white, straight, gay, or however you identify, "Queer Eye" is here for us all.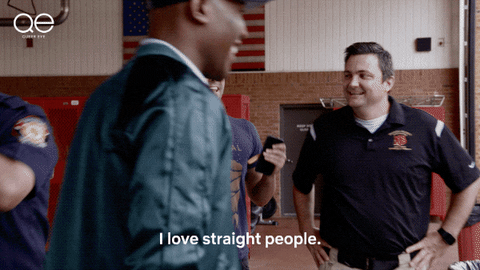 So what are you waiting for? Pretend to sexile your roommate, snuggle up under those blankies, open Netflix, and start watching.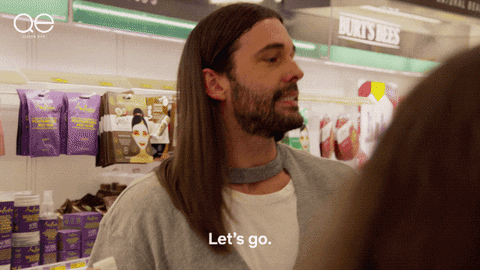 *curtsies*
Photos/Gifs: giphy.com, netflix.com,