While it seems like just yesterday we were gracing the floors of Lau with our last-minute study guides and caffeine-fueled tears, Summer 2017 is  officially in full swing nevertheless. We know it can be hard to keep up with the headlines when you're away from the Hilltop, so we here at 4E have compiled a convenient list of the most important things to happen this summer (so far). Take a break from lying in bed binge-watching Netflix working hard at your prestigious internship and enjoy!
Taylor Swift Put Her Music Back on Spotify Like many of you, I endured the #struggle of having to actually purchase songs on iTunes after Taylor took all her music off of Spotify back in 2014 (full disclosure: "Shake It Off" is my anthem. I will likely walk down the aisle at my wedding to this song.) But a few weeks ago, T-Swift fans across the globe rejoiced as her songs suddenly reappeared on the music-streaming platform. Adding to the drama, this move not-so-coincidentally came on the same day as the album release of her famous frenemy, Katy Perry. In other words, Taylor Swift has taken the definition of "petty" to a whole new level this summer.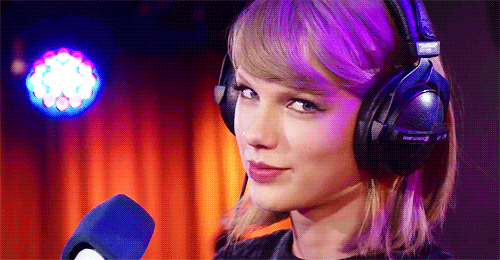 Beyoncé Had Twins As expected, Beyoncé gave birth to twins and continued her reign of ruling the universe that began way back in 1999 upon the release of "Say My Name." While pictures of her twins have not yet been released at the time of this publication, we can confirm that they will undoubtedly be cooler and more stylish than I could ever hope to be, as evidenced by the fact that their older sister Blue Ivy is already way ahead of me in terms of both coolness and style.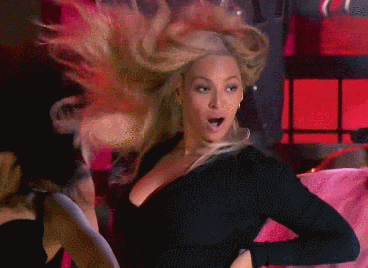 "The Floor Is" Became the Hottest Meme Like many of you, our primary form of communication here at 4E is tagging one another in memes on various social media platforms. Based on our own personal experience, we can definitively say that "The Floor Is" is the hottest meme of the summer so far. For those of you who are over the age of 23 and/or those of you who somehow don't spend every waking moment staring at your phone, here is Knowyourmeme.com's official definition to help you better understand: "The Floor Is… refers to an exploitable two-panel photo series featuring  a person avoiding the floor, as they would in The Floor is Lava/Hot Lava Game. It has been used to make image macros about actions that one person will try their best to avoid doing." See visual examples below.
The Trump Administration Left the Paris Climate Agreement This pretty much sums it up…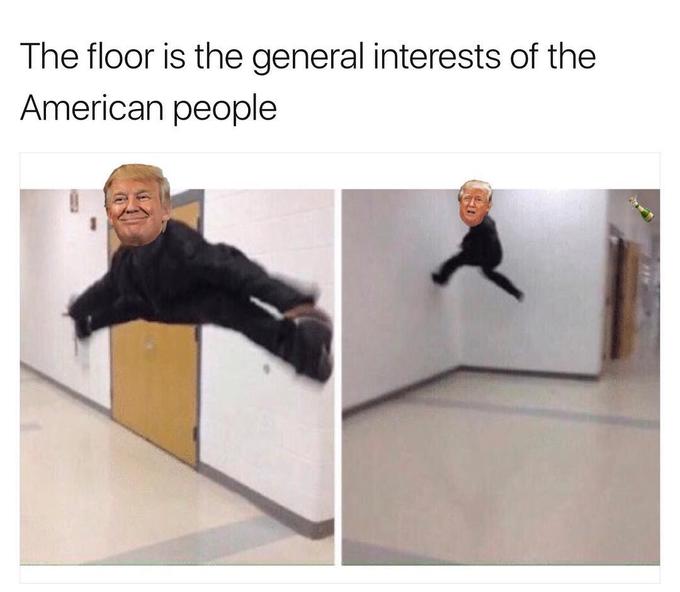 Josh Peck Didn't Invite Drake Bell to His Wedding This one is by far the saddest moment of the summer and possibly even the saddest thing to happen to anyone ever. Josh did not invite the other half of "Drake and Josh: to his wedding. Across the world, millennials wept and wondered: how could this happen? Where did it all go wrong? Did we do something to cause this? Was Megan somehow involved? We may never know what exactly spurred the saddest breakup since the Jonas Brothers disbanded, but we can only hope that these two "brothas" will eventually move beyond this tragedy and hug it out.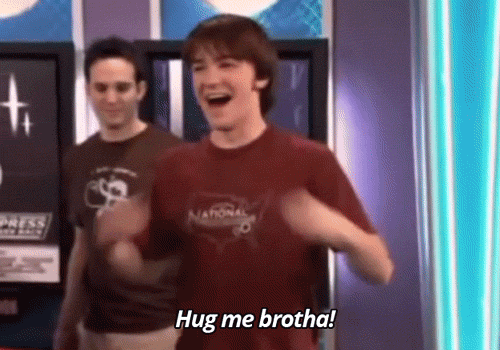 So there you have it: the most important things to happen this summer…so far. Stay tuned for our next edition, and in the meantime, enjoy your summers!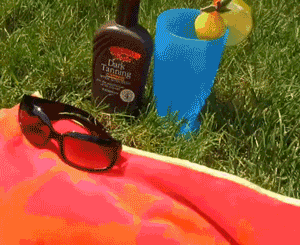 Photos/Gifs/Sources: giphy.com, knowyourmeme.com, ryanair.com/blog, tumblr.com