Dear Hoyas, it has come to my attention that not everyone on the Hilltop feels the same way about Beyoncé as we do at 4E. Shocking, we know. Below you will find actual quotes from actual Hoyas, and for reasons of both privacy and street cred, their identities will remain concealed.
"I feel like everyone only likes Beyoncé because it's the cool thing to do."          – J. Hoya
"I'm a little Beyoncéd out." – L. O'Donavon
      And worst of all, "I don't get why Beyoncé's considered such a big deal."       – P. Healy
While we make no attempt to understand what it means to be "Beyoncéd out," 4E is still a blog for Hoyas by Hoyas. Therefore, this week's Six Degrees of Beyoncé is dedicated to all those out there who have yet to bask in the glow of the visual album, to the single ladies who have never put their hands up and to anyone who has yet to be Crazy and/or Drunk in Love. And maybe you're right, J. Hoya. Perhaps liking Beyoncé is the trendy thing to do, but as she has said multiple times, she is one of the many girls who "run the world." Maybe we're all just trying to get in her good graces, seeing as she is connected to just about everyone in six degrees or less. Take this for example:
1. This spring, Georgetown students will have to the ultimate Friday night dilemma as GPB's Kickoff Concert and the Diplomatic Ball are on the same night.
2. Egyptian Ambassador Mohamed M. Tawfik was in attendance at last year's Dip Ball.
3. Ambassador Mohamed M. Tawfik was given his credentials toward the end of President Obama's first term.
4. You know who's a close friend of the Obama family?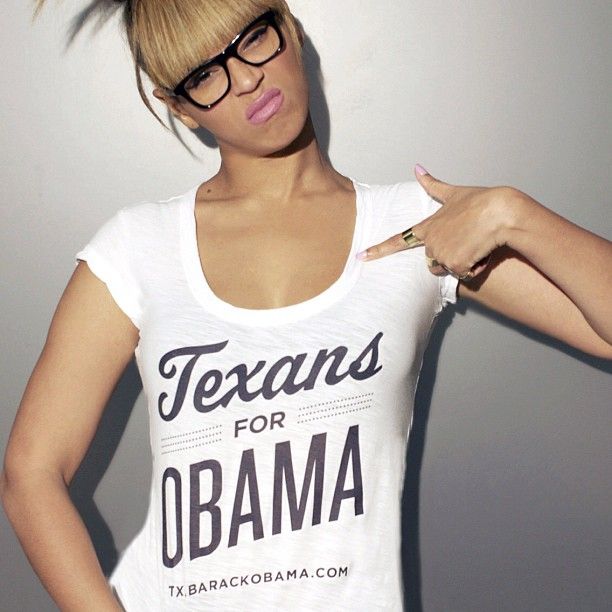 Beyoncé Number: 4
 She's kind of a big deal. That's why we care.
I rest my case.
Photos: allgov.com, state.gov; Gifs: tumblr.com