Hey y'all … we're back.
BLOG is BACK, and who else is writing our first in-person article but 4E's TWO most washed-up seniors. Yes, that's write (hahaha get it), it's Jon and Abby (old friends, with older grudges) innovating Blog content by co-authoring an article. How ~exciting~.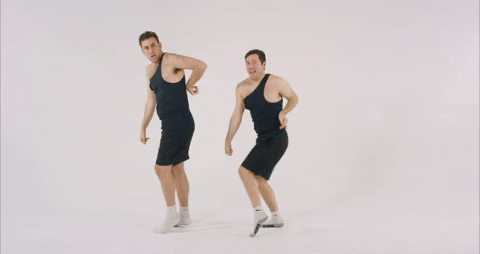 And what more exciting content could we produce than a classy, stately, eloquent and articulate list of grievances our dusty senior butts have about Todd Olson's former place of employment.
So, here we go. Take it away, Ab.
The Empty Quiet Pit that is now Lau 2
So the other day, in a moment driven by pure nostalgia, I took the long two-minute trek from my townhouse to Lauinger Library, excited to grab a table to work on my thesis while drinking a medium Iced Les Mis with Skim from Midnight MUG. I bounded down the stairs, and after gazing upon the iconic Van Gogh mural, I knew I was home. But as I opened the doors to my personal haven of Lau 2, I stopped short. Something was wrong. Very very wrong.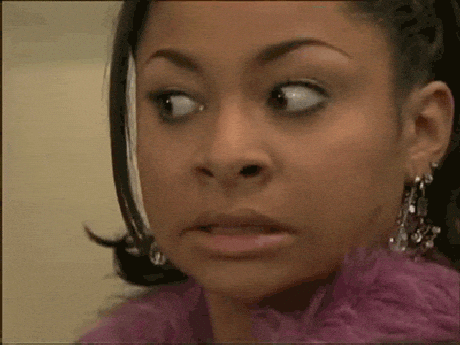 Now, I'm the type of gal who enjoys some good background noise and the welcome distraction of friends two seats away as she types the night away, so Lau 2 is the perfect Lau floor for my extroverted self. However, on that fateful September afternoon, the second floor of Lauinger Library was dead silent.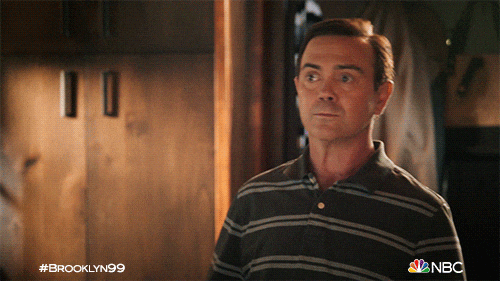 I tried taking my AirPods out; maybe I was on noise-cancellation mode! That had to be it. Nope, still as quiet as Lau 5 during finals week. Did I suddenly come down with an ear infection? Maybe I walked in on a silent protest? Nope and nope. My worst fears were realized: Lau 2 has lost its beloved social culture.

I tiptoed over to an empty cubicle, opened my laptop, then immediately shut it. I walked out of Lau and never looked back. Hopefully once Midnight Mug opens on Sept. 19, Lau 2 will rise from the ashes. But until then, I'll be studying in the comfort of my living room, the comfortable noise from my roommates giving me a taste of the Lau 2 I so dearly miss.
HFSC: Help, Forsaken Study Corner
As long as we're talking about lost study loves, let's light a candle for the HFSC. Truly a feat of Georgetown architecture and engineering, the HFSC boasted high ceilings, ivied walls and a true view of Rosslyn and the Potomac. Well … it still has all that, but only for the people who work check-in and testing at OneMedical's premier pick-your-nose-a-thon.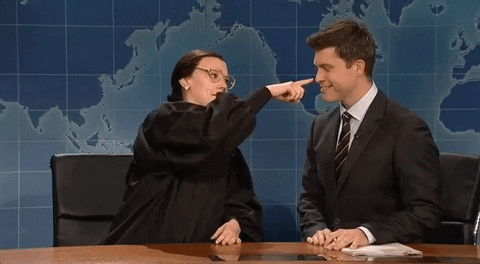 Every time I walk-in to get a test (please get tested) I reminisce about the Georgetown Program Board Sunday Sundaes, the study rooms where you would have to awkwardly poke your head in to see if they were empty, and the overpriced, half-made avocado toast from Hilltoss that would STILL taste so freaking good.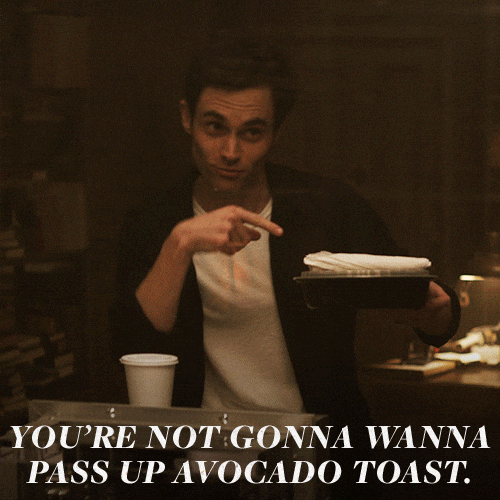 Also, like, Bulldog Tavern? Remember when that was a thing? Remember (legally) buying alcohol not 100 feet away from Leo's? Yes, yes I do … and it was very weird.

But, alas, for now, goodbye to all that — the piano rooms and dance studios and film bros walking out of the screening room after watching "Seventh Seal" for the first time. We miss you HFSC, please come back to us. (Seriously, logistically speaking, I feel like we could just move all testing to the ballroom site and reopen another place to study to reduce, idk, crowd sizes everywhere else?)
Epicurean's New Ordering System
On the opposite side of campus, there've been plenty of ~weird vibes~ too. I lived in Darnall during the 2018-19 school year, so I'm very familiar with and a huge fan of Epi. After they changed their quesadillas during the fall of 2019, my loyalty wavered, but I soon got over it to enjoy many nights chilling in one of their many booths.
Now, imagine my surprise when I tried to place an order, and I just … didn't know how to. I couldn't edit my order to include or remove items (come through allergen inclusivity!), I couldn't find my order number, and I couldn't even swipe my GOCard! I didn't feel at all qualified to be a senior at that moment, holding up the slowly growing line of first-years behind me.
Grubhub
The solution to your issue, dear Abby, is the family-owned and -operated small business application that is Tapingo-Grubhub. If only you were resourceful enough, you would know that it only takes eight minutes for any Grubhub location to prepare your order and, as they say, "skip the line"

… unless Georgetown has done a terrible job instituting any of their new "time-saving," "crowd-controlling" methods, which has consequently left students unfed or in COVID-19-compromising situations and the food workers grossly overworked.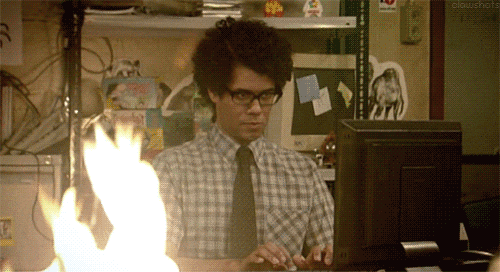 But, sure, yeah, I can order my wet 5Spice and lukewarm Sazon and skip the line and also my social anxiety (maybe).
Mobile GOCards
I mean, Jon, Georgetown has done a great job utilizing popular technology! Take the ~innovation~ of the Mobile GOCard! Dead phones and inherent class issues associated with owning Apple products aside, students can now conveniently get into any building with a simple tap!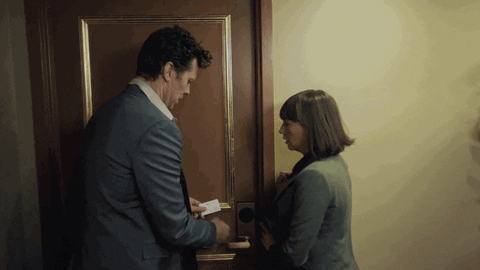 When I arrived to the Hilltop for senior year, phone in hand, I was ready to add my GOCard to my Apple Wallet. App downloaded, information uploaded, and … nothing. My app refused to work; I needed to pay a visit to the UIS desk in the bookstore because I had an unusable GOCard and Flex dollars that needed to be spent.

As a proud student of Georgetown's School of Nursing and Health Studies (not to be confused with Georgetown's School of Health), the worker informed me that I did not get an online GOCard, but I do get a fancy new physical one that taps. Honestly, it's kind of great (and the updated expiration date for five years from now comes in clutch with those student discounts) … but the odd lack of communication on Georgetown's end was not.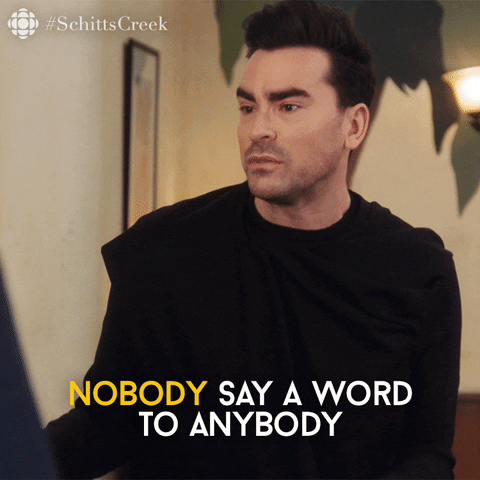 New First-Year Dorms
Ahem …"Oh, I've been waiting for this one!"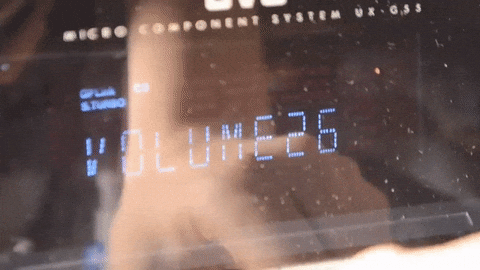 Besides the strange and awkward communication about online GoCards, the most bewildering decision Georgetown has made in the transition back to in-person activities has been the exciting switch-up of the freshmen dorms. New South? Check. Harbin? Check. Darnall? Check PLUS (here's my D1 pride). Copley?

COPLEY?

COPLEY?!?!?!?!
Now, back in our day Copley wasn't the *best* housing. It was old, carpeted, humid, and, honestly a little smelly. To be honest, the elevator is still kinda a death trap. But, I was a community assistant on the Summer Hilltop Immersion Program during the summer, and, lemme tell you, Copley was convenient, clean, and cool … and definitely not for first-years.

Of gaslight/gatekeep/girlboss, I'm definitely gatekeep and I'm definitely invoking that now to say that, while everyone deserves good, clean housing, Copley should be for sophomores. Period. That being said, VCE and VCW ARE looking good now after all the renovations.
The Verdict
Georgetown has become a very different place over the last year and a half. In some good ways (hardwood floors), some bad (lmao club application season), and some ways we genuinely can't explain (what the actual hell is a caprese sandwich? I only know her as Tomato Mozz).

That all said, it's good to be back in whatever capacity, so take all our complaints with a grain of salt (except for the one about Lau, please, for the love of Todd, be LOUD). In conclusion, we are old and just trying to catch up with these weird, weird times.