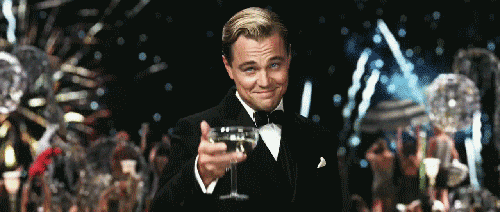 Happy New Year, Hoyas! It's been officially 2019 for almost a month now, which means that you've either kept all your New Year's resolutions so far (woohoo), or (like the rest of us) given up on them so long ago that you forgot they even existed.
With the end of January fast approaching, 4E invites you to take some time to reflect and mourn your most well-intentioned New Year's resolutions so you can peacefully move ahead with your lazy, debauchery-filled Hoya lifestyle.
1. Eating healthy
Salad. Kale. Vegetables. Fruit. Low-carb frozen dinners. Zero-calorie drinks only, and definitely no more Oreo cookies.
I'm just going to say, though, that sometimes, salad just does not cut it. I need chicken nuggets in my life. I need mac n' cheese. If kale tasted like Rice Krispie treats, we wouldn't have an issue. But kale tastes like dirt (don't deny it). And sometimes I just need waffle fries and a strawberry milkshake to keep me going. I'm sorry, but that's just the way it is. I don't make the rules.
2. Actually doing your homework assignments on time
Endless reading assignments. Endless cycle of essays and tests. You swore this year you were going to stay on schedule. Maybe even get ahead! But hey, your professor did say he was easy about granting extensions. I mean, he's basically asking you to turn in your paper a week later than it was due. It's fine. You can do it tomorrow. Watching The Bachelor is way more important anyway.
3. Going to Yates
You told yourself you were going to get up early every single morning and go to Yates. Told yourself you'd run three miles, do some squats, some sit-ups and even some push-ups if you're feeling ambitious. Then, eat a healthy oatmeal and mango smoothie breakfast, shower and be ready for the day all before your 8 a.m. class. Maybe it's finally time to recognize the importance of exercise this year. And by that spring break trip to Punta Cana, maybe you'll finally have that beach bod you've always dreamed of.
But then again, exercise is totally overrated. Waking up before 8 a.m. and walking all the way to Yates even once is a pretty impressive accomplishment. Plus, if you stay in bed, you can dream about pancakes and bacon and french toast. You can start working out next year.
4. Dressing nicely for class
Nothing says "Merry Christmas" like a totally amped-up wardrobe. New sweaters, new shoes, etc. Fashion is your game this year. This semester, you're going to look put-together and stunning every day. It'll be impossible for your super hot TA not to notice you this semester.
But … sweatpants are really comfortable. And so warm. Plus, you can sleep in them and not even have to change for class the next day. Pretty hard to pass up.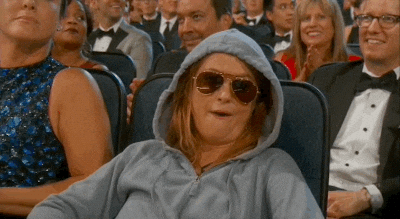 5. Getting more involved
Join more clubs! Get more involved! Try new things! Make more friends! Some resolutions are worth keeping. (At least until rejection szn!)
Your New Year's resolutions may not have lasted too long, but just remember, Hoyas, it's never too late to try new things, pick up good habits, or achieve your goals. Stay positive and make 2019 your best year yet!