Attention people! Today, Tuesday, April 14th is the most important day of the year: Free Cone Day at Ben & Jerry's.
As you've probably noticed, we here at 4E love lists, so we decided to make a list of things that are better than Ben & Jerry's free cone day:
.
..
….
…..
…….
……….
Be sure to visit our local Ben & Jerry's at 3135 M Street (aka make a pilgrimage to Mecca) to get your free cone from now until 8 pm. Bonus: the walk to the shop will be a nice change to your usual routine of trekking to Vittles, grabbing a carton and watching Netflix while shoveling ice cream into your mouth.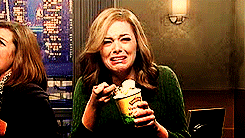 Whether you're a New York Super Fudge Chunk connoisseur or a Phish Food fanatic, today is sure to be the highlight of the year. Go solo or with friends, but don't miss out on the chance to acquire free happiness and joy in its most pure form.
Photos/Gifs:reactiongifs.com, allgifs.com, glee.wikia.com, benjerry.com, onehundreddollarsamonth.com