On March 14, the Recording Academy held its 63rd Annual Grammy Awards. Want to see some highlights from the show? Watch Bruno Mars and Anderson .Paak sing "Leave the Door Open" or Queen Bey herself, Beyonce, break the record for the number of Grammys won by any single artist. Both will truly make your day.
But, I'm here to talk about one group that did not receive enough attention: BTS. Yes, I am an ARMY, but their talent is undeniably amazing, and I am truly saddened that they did not receive the attention they deserved.
So, I did a little bit of research, being the ~investigative~ blogger that I am, to find out more about the scam — oops, I meant spectacular, my bad! — business of the Grammys.
The Voting Process
If you go on its website, the Recording Academy lists out how the voting process works. Seems pretty simple right? However, you may have noticed that it does not mention a word about who the voting members are, except that they are "artists, producers, songwriters, and engineers." Because the Academy would not tell me who these members are themselves, I looked up the diversity of the United States music industry. (I'm basically becoming Sherlock Holmes at this point.)
The results are shocking… or should I say expected? In the United States, non-Hispanic white artists comprised 62.5% of the occupation, while Black artists made up only 11.6% of the sector. Asian artists came in fourth place, with ONLY 6% of the industry.
Okay, so let's do some basic transitive property-type logic here. If the Grammy voting members are composed of the so-called "music creators," and there is heavy underrepresentation of the Asian community in the industry in the first place, then what does that mean? There are likely few Asian artists who have voting membership. It seems to me that the Grammys are not a reliable way to tell if the artist is talented or not.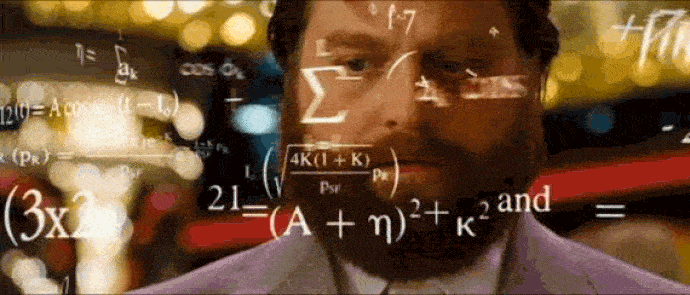 2021 Nominations
Now that we got the basics down, let's look at the nominations for the 63rd Annual Grammy Awards. The most famous fields are Record of the Year, Album of the Year, Song of the Year, and Best New Artist. BTS was not nominated for any of those awards, yet they did get nominated for Best Pop Duo/Group Performance for their hit song, "Dynamite."
But, wait a minute. BTS released TWO albums ("Map of the Soul: 7" and "Be") during the eligibility period (Sept. 1, 2019 to Aug. 31, 2020). If you need a reference, they released the same number of albums as Taylor Swift, for all you Swifties out there. Not to mention, both of the BTS albums hit number 1 in the US charts (not that the rankings matter for Grammys, but it is monumental for an Asian pop group). I fully believe that BTS should at least have been nominated for Song of the Year, which is voted based on the lyrics of the song. The "Be" album, recorded and released during this pandemic, has songs that cover many emotions that many of us have experienced this past year, from fear, burnout, loneliness to happiness.
Furthermore, the most well-known song, "Dynamite," talks about taking joy in the little things in life. For instance, the first two lines in the first verse are "Shoes on, get up in the morn' / Cup of milk, let's rock and roll." If you don't know the song by heart at this point, please do so because it will literally make your day. And these lines serve as proof. I, for sure, don't feel like rock n' rolling when I roll out of bed, half-sleeping at 8 a.m. Nevertheless, if you do listen to this song, it will get you moving and energetic. Even if you are a terrible dancer like me, it will make you want to show off your moves from the robot arms to the chicken dance, and why not?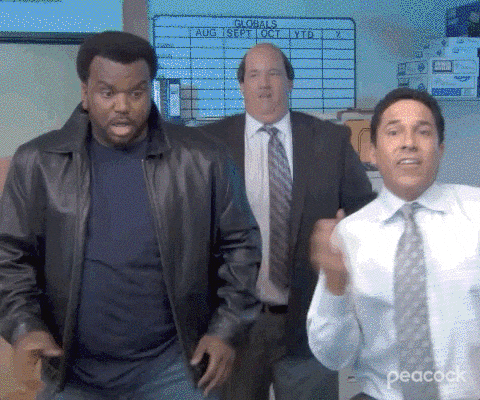 The song is about enjoying your life, so let it be how it wants! "Dynamite" has been a perfect anthem during the pandemic to find meaning in the remote life that we have right now, so wouldn't it make sense for this song to at least have been nominated in this time setting? This album is especially relatable because we are all going through the pandemic together, and members of BTS have gone through similar experiences as us. If they weren't nominated for this year's awards, when will they be?
The Awards Night
Before we talk about BTS' nomination, let's talk about their red carpet. The red carpet officially kicked off at 6:30 p.m. EST, which corresponds to 7:30 a.m. Korean Standard Time. The members woke up at 3 a.m. to dress up and put on makeup, and they looked amazing, as always.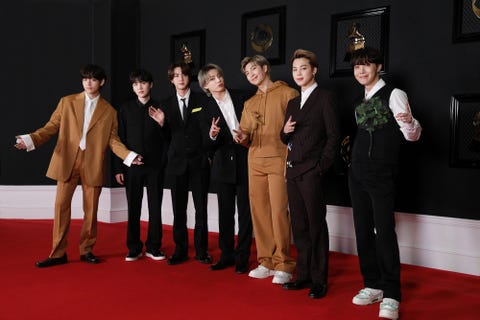 Even with their commitment to the red carpet, the media did not recognize this dedication, so while they woke up for the Grammys, they only received minimal attention. That's sad. Get your act together, Recording Academy.
Now, let's look at the award BTS was actually nominated for: Best Pop Duo/Group Performance. This award recognizes the artistic excellence of the group. I'm not saying that the song that won, "Rain on Me," is not good. In fact, that song is iconic. But, I am going to put it out there that overall, "Dynamite" had such an enormous impact on so many lives that it shouldn't even be compared to the other songs. The lyrics, along with their clear voices and their choreography, together, create a song that is true art.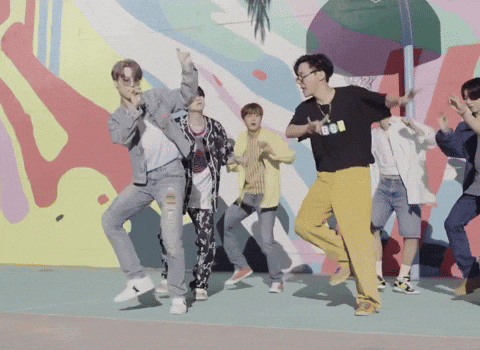 Did this blog just become a rant session for me? Possibly, yes. Nonetheless, the Grammys at its current state is not looking too great. The Recording Academy should at least make its voting process more transparent and work to diversify the members to give all talented artists a chance. Until then, "MIC Drop"(ed)… sorry had to put that in there :D