Remember decorating lockers in middle school? Laptop stickers are the college version of this timeless activity.  But now, instead of decorating a metal cubby that you once saw in a photo from 1973 , you're decorating an expensive computer that you'll rely on for at least 4 years. What do your stickers (or things that you thought would make you seem cool, let's be real) say about you?
But first, the basics:
No stickers? Congrats, you're a full-blown adult. We're all proud. Stop reading this and go back to The Wall Street Journal.
Stickers on a laptop case? Just like me with my constantly changing major, you're unwilling to commit.
Stickers on the laptop? Bold. Determined. Committed to your ideals. Really sorry, but you might not be the next President after all.
The stickers themselves:
Hamilton-related: Yep, you're part of the problem. Good job, liberal elite.
GoPro: How was your last ski vacation? I'm sure that you looked super cool with that camera on your helmet. Can I see the video? Was there a soundtrack?
H*yas for Choice: We're all fans. But are you really in the club? Thinking that the answer is no.
Anything "The Office"-related: Congrats on loving such an obscure show!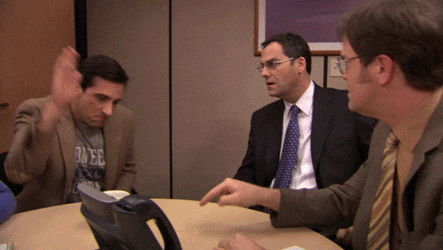 GUAFSCU/GUSIF: You're impressive. I understand. You crushed that application and business professional attire.
"Oh, Kale Yeah!": Are you vegan? LMK. @vegans_at_leos.
Hillary Clinton campaign: Leave that one up until it fades to nothing, please.
Patagonia, or a variation on their logo:  Thank you for supporting this grassroots company, you're really helping them get off the ground and make a difference in society. Also, it's super cool that the logo was modified to fit the mountain that you visited recently, how unique!
Hometown sticker: Home is where the heart is! Which right now, realistically, is in your laptop, so this fits!
Photos/gifs: giphy.com, flickr.com