My love for "MasterChef" all started when my roommates forced me to join them on an episode of "MasterChef USA." We had just recently moved into our cute little apartment (that creaks whenever you make a step) in Rosslyn, VA. The WiFi had just been installed, and my roommates decided that we had to have TV bonding night. I made sure to grab my phone as I never really enjoyed the fast-paced cooking reality shows. I ended up finishing the first episode only because I was hoping for some sort of "idiot sandwich" comment from Gordon Ramsay.
In two short weeks, we finished the entirety of "MasterChef USA" season 10. Since we'd moved in, I'd eaten rice and eggs every day for breakfast. A simple meal, for sure, but I began to imagine how I could make my meals reflect the beauty of the meals on "MasterChef." After many attempts, my eggs looked great and my sister even complimented them, and my sister never compliments anything of mine! Then, of course, the attention seeker in me decided to post the eggs on my Instagram story. All it took was one person to swipe up for my pride to build.
Every meal after that has become a competition with myself. How can I make my meals look pretty enough to rival the ones on "MasterChef" and make my IG look pretty enough for validation from my followers? Let me show you a few of my greatest creations below.
Thanks to my roommates' "MasterChef" addiction, I actually found myself getting better with my skills in the kitchen. I was cutting faster, adjusting the heat properly, and seasoning just how it should be. On top of those, my food photography skills were improving as well. Take a look below!
In this recipe, my friend Kiran and I made our version of a Chicken Tikka Masala, something I was terribly craving since moving up to Virginia. I'd say we cheated on this recipe, because we used a store-bought sauce. It was good, but we found ourselves adding garlic, onions, salt, pepper, red pepper flakes, and a heck ton of paprika.
Now this dish was a banger. It was my first time cooking pasta without anyone's physical help, and a few noodles may have ended up on the wall (apparently if they stick, it's al dente).
This meal above was one of my favorites because of all of the colors involved. It also took a little more work because I pickled the onions in the sandwich myself. The corn salsa was something my sister made all the time, but I never had the courage to try it out myself.
I actually gained a few pounds after eating these fried shrimp bits (jk … maybe). I've always had a fear of hot oil (*flashback to past traumatic experiences with popping oil burns*) but built up the courage to try out frying some shrimp because I was in the mood for something greasy. To be fair, I paired it with a salad to make it healthy.
These pancakes were extremely fun to make — partly because this was my first time making them from scratch. I didn't realize how easy this dish is to make! After that morning, I vowed to never make pancakes from the box ever again.
When I say this spaghetti dish was memorable, I mean it. Despite how delicious this may look, it was probably one of the worst things I've made: It was very bland and undercooked. After giving myself some time to reflect (I literally sat on the couch and thought about this), I realized my mistakes: I didn't let the chicken set to room temperature before frying it, I didn't pound it flat enough, and, most importantly, I didn't season it properly. It wasn't my proudest moment, but I'm glad I know how to improve myself for round two.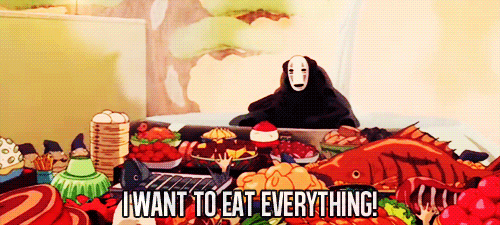 Overall, my experiences in the kitchen were entirely new adventures for me, inspired by my new love of "Masterchef." Many of the recipes I shared on my IG story were actually my first attempts at them. When someone asks me what my favorite thing to make is, I always struggle to answer because I've only ever made everything once! Wait a couple of months and ask me that same question, and hopefully, I'll have an answer ready to tell you.