Pretty much everyone's heard of Galentine's Day. It's when women get together on or before Valentine's Day to talk, eat and celebrate some of the most important relationships in their lives: friendships.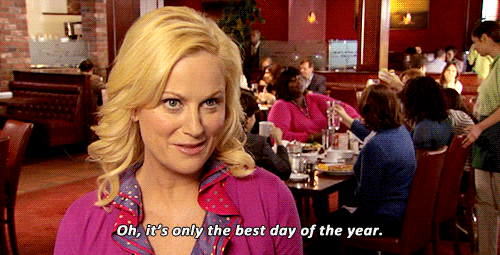 But nobody talks much about single men spending V-Day together ~until now~! Guyentine's Day, celebrated on February 14, is devoted to exactly that; so if you're a single guy and this is how you're feeling about Valentine's Day,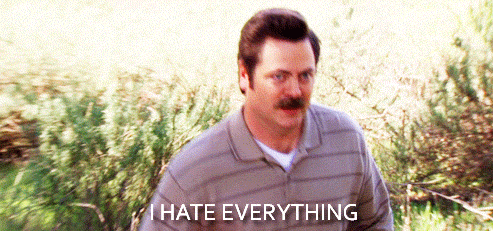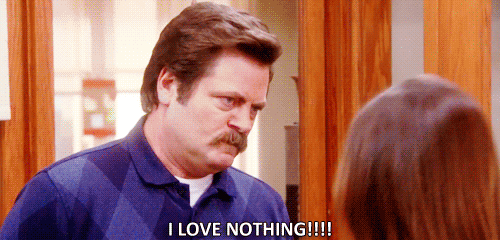 Here are the best ways to have a rockin' Guyentine's Day without relinquishing any of your masculinity!
Food. Forgo the romantic restaurant and grab some grub with your closest guy friends.  Beef jerky is a must.
Fishing. Because what's better than meeting your match? Eating your catch! This is a great escape from the routines of your daily life, and Guyentine's Day is the perfect time to treat yourself to some new gear and try out ice fishing. Hunting is an acceptable alternative.
Fighting. A friendly brawl is a great way to bond with bros. In a bar, in a ring, in a crowded sports stadium: any public setting will do!
Friendship. When it comes down to it, Guyentine's Day, Galentine's Day and Valentine's Day are all about one thing: being with the people you care about. So, regardless of what you end up doing to celebrate Guyentine's Day, be sure to make some time for your closest guy friends and let them know you love 'em.
I hope that your February 14th will feel a little less like this: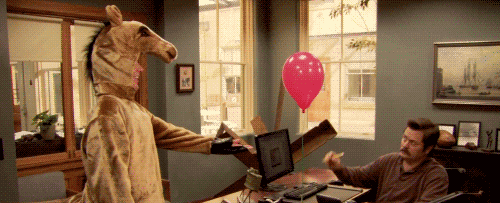 and a little more like this: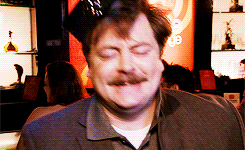 Happy Guyentine's Day, everybody!!
Photos: Gifs: giphy.com, pinterest.com, hellogiggles.com, washingtonpost.com, bestwallpaperhd.com