Fellow Hoyas, prepare yourselves. Spooky szn is descending upon us — and no, I'm not referring to the sudden ubiquity of dead rodents on campus.
That's right: It's almost Halloween, and if you're not interested in frantically scouring the clearance bins of every store on M Street the day before ~Halloweekend~ begins, it's time to start thinking. Luckily, you have us lovely folks at 4E here to guide you in picking the right costume to impress that cutie from "Problem of God."
1. For the MSBro:
You've been wearing stiff suits every day, Birding from your dorm to the MSB to recruitment events and investment banking job interviews like a maniac. It's time to let loose, Brad! Shed that Brooks Brothers jacket, kick off your Gucci loafers and go a little crazy. Hugh Hefner is the perfect costume for you this Halloween — comfortable and relaxed, but still on brand.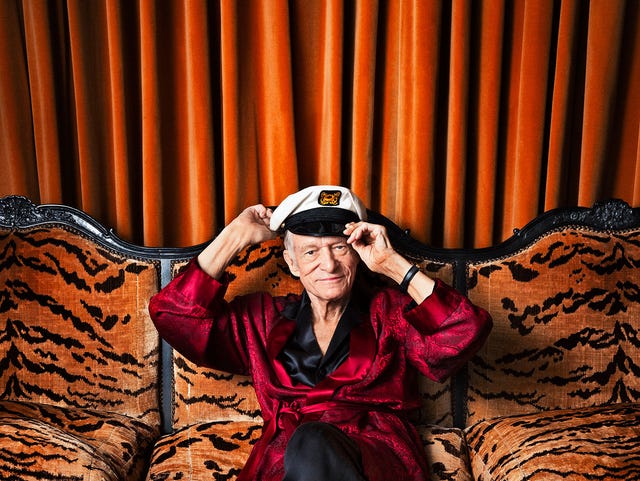 What you'll need for this costume: A silk robe and preferably some gray hair spray. The pipe optional, but respect that Hugh would never Juul.
2. For the NHS-er:
THIS IS YOUR TIME TO SHINE, NHS. You have the one thing no other school at Georgetown has: scrubs. Go as your favorite "Grey's Anatomy" character — AKA literally anyone but Izzie — and carry around some lollipops for bonus points. Just be careful not to be too convincing in your costume, or you'll become the de facto GERMS dispatcher of the night, holding back your friends' hair near the bushes of Henle Village.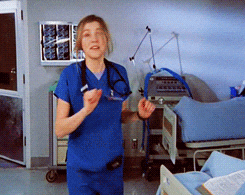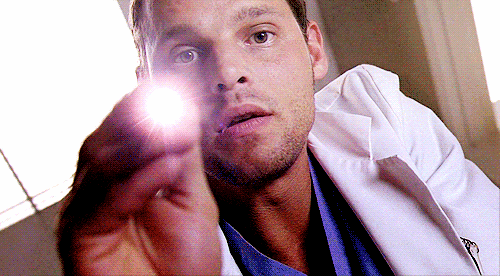 What you'll need: scrubs, maybe some lollipops and your charming self.
3. For the SFS-er:
You need the world to know both that you're in the SFS and that you are ~politically conscious.~ You don't just get CNN notifications on your phone — you listen to podcasts and read think-pieces as you run from "Map of the Modern World" to "I-Trade" (both of which are SFS core requirements, which the SFS has a lot of, which you have to take because you're…in the SFS). That's why for Halloween you should go as the anonymous New York Times Trump op-ed! Intelligence and worldliness with a little bit of ~mystery~ is what you're all about, and this is the perfect costume to show the world what ya got — and leave them wanting more.
What you'll need: This costume exactly (and for people to know you're in the SFS. That's the Edmund A. Walsh School of Foreign Service, or SFS for short).
4. The College Kid:
While all your friends in other schools at Georgetown talk about their focus and their requirements and how their school is ~different,~ you have opted for a liberal arts education and greater breadth of majors/paths of study. You can't be put in a box. Some might even say you … Can't Be Tamed.
To capture the true variety of the College, grab a few pals from the largest of the undergraduate schools here on the Hilltop, and go as Miley Cyrus through the ages. The theater kid can embrace Miley's performative versatility and go as Hannah Montana, while your JUPS major friend can be this new hippie Miley who meditates and enjoys her ~greens.~ There's something for everyone!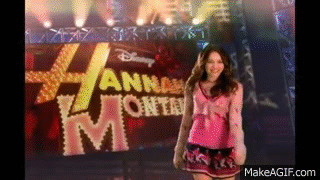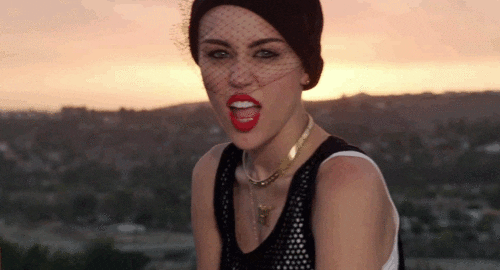 What you'll need: A few friends, some bleach to dye your hair and a readiness to stick your tongue out in every picture.
With these suggestions in mind, go forth and conquer those pre-Halloween costume-picking scaries! And if you're really pressed and need a scary costume ASAP, write "70k" on a shirt and go as the scariest thing of them all: our tuition. Happy Hoya-ween!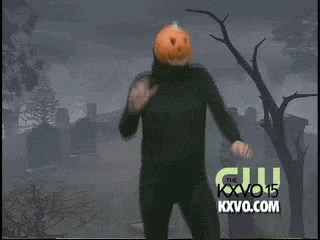 Sources: giphy.com, esquire.com, dailymail.co.uk, savers.com