Some of you (by which I mean myself) may have noticed that I've been uncharacteristically silent on 4E these past few weeks. The reason: I've been in China! The time difference between "the Middle Kingdom" and D.C. is about 12 hours, and as you might imagine, adjusting my sleep schedule has been a piece of cake.
Just kidding. Jet lag is a very real phenomenon, and I'm sure that many of you 4E readers have experienced it. But in case you've forgotten how it feels to have your circadian rhythm temporarily destroyed, here's a handy reminder.
You fall asleep at dinnertime.
What? You thought that only the elderly do that? You thought wrong. One minute you're sitting down to eat, the next, your mother is shaking you awake and you have a piece of food stuck to your chin.
You wake up at 2 a.m.
Maybe your parents are practical people who decide to take a pill to help them sleep, thus restoring their normal sleep schedule. But you're above all that. No, you're going to pass out and wake up whenever you please! To that end, you're going to jolt awake disturbingly early and be forced to play inane phone games for five hours.
You get hungry at weird hours.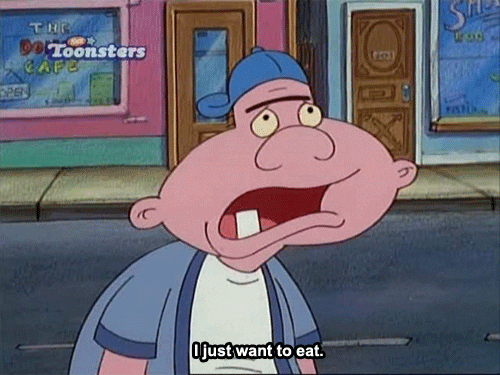 Yesterday, I had a large breakfast at 7 a.m. At 10:30 a.m., I had lunch. At 2 p.m., I was hungry again. Apparently, when your sleep schedule is off, so is your food schedule. But never fear! This is why snacks were invented: for exhausted travelers who realize that their dad took the last of the ham.
You have difficulty doing basic tasks.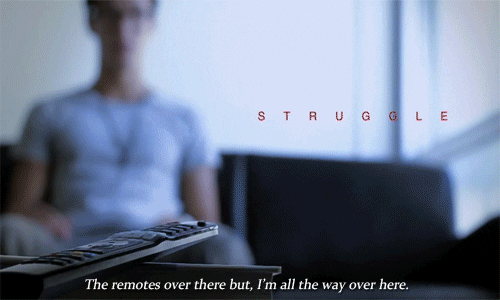 At the grocery store, you're asked to grab a carton of orange juice. Approaching the stacks and stacks of cartons, you're suddenly confused beyond belief. Do I normally drink low pulp or no pulp? Does it matter if it's Tropicana or Minute Maid? What if I don't want an extra infusion of Vitamin C? If you were in your normal, non-groggy state you'd realize that this internal argument is absurd, because all orange juice is amazing. Of course, there is the distinct possibility that you have difficulty doing basic tasks when you aren't jet-lagged. We won't judge.
—
It should be noted that for all the trouble jet lag can sometimes be, it's completely worth it. Exploring different countries is one of the most fun things you can do, and as college students, we are in a prime time of our lives to visit and experience other cultures. Just bring some snacks and drink some caffeine, and you're good to go. Happy traveling, Hoyas!
Photo: youredm.com
Gifs: tumblr.com, photobucket.com, giphy.com