Leo's is back, but is it better than ever? For those of you who have not yet stirred up the courage to venture into territory without self-serve and oversized portions, 4E's got you covered with a rundown of Hoya Hospitality's five most ~hospitable~ new dining options.
Bodega (M-Th: 11:00 a.m. – 11:00 p.m.; F: 11:00 a.m. – 9:00 p.m.; Sat: 7:30 a.m. – 2:00 p.m.; Sun: 4:00 p.m. – 11:00 p.m.)
Overview: As far as ready-made sandwiches go, Bodega fares pretty well among our taste buds and offers an option for every occasion. Ready to pig out after a gruesome Yates workout? The Turkey Avocado Club with Bacon

boasts a heaping three slices of bread. Inspired to develop a more cultured palate after taking French?

Essaie le Cashew Chicken Salad Croissant

pour changer! Feeling

dietary self-hatred

a healthier alternative?

The Grilled Vegetable Hummus Ciabatta is the go-to low-cal option. For those of you who aren't in a sandwich state of mind, there are also daily entrées and sides that you can mix and match to your stomach's content. And because Bodega's offerings are chiefly grab-and-go, the line for these cooked meals are the shortest among all of upper Leo's. That being said, there's always room for improvement. Entrée portions likely won't satiate those of you over the age of six and Bodega's salads, though listed as having four variations, are pretty standardized. They also ~allegedly~ contain frozen lettuce chunks on the bottom. Alas, this is still Leo's after all.
Keep up the: taste, variety, efficiency, hours of operation
Watch out for:

salads, entree and side portions

Launch Test Kitchen (M-Th: 11:00 a.m. – 3:00 p.m., 4:30 p.m. – 7:30 p.m.; F: 11:00 a.m. – 2:30 p.m.; S-S: Closed)
Overview:

This vendor is as close as Leo's comes to fine dining. For overindulged Hoyas suffering the loss of mommy's Blue Apron meals, Launch offers themed cuisines from around the world. Previous successes include the

Chicken Tikka Masala

from Indian week, the lobster roll from seafood week, and the baked biscuits from southern week. As Leo's most ~premium~ option, Launch meals present the most bang-for-your-meal-exchange — but only Monday through Friday. That's right, Launch is the sole upper Leo's vendor that closes for the entire weekend. On the weekdays, it's best to stick with what you know. Avoid accepting free samples from the Test Kitchen with suspiciously fancy names, like "

corn purée with butter cappuccino," which I'm ready to believe was really liquid butter in disguise.
Pro tip: Bring your Problem of God reading for the wait, as Launch lines are notoriously the longest on all of upper Leo's.
Keep up the: taste, diversity, meal exchange worth
Watch out for:

lines, free samples, hours of operation

Crop Chop (M-F: 11:00 a.m. – 7:00 p.m.; S-S: Closed)
Overview:

Unlike Bodega's ice boxed salads and lower Leo's shabby salad bar, Crop Chop has restored our trust in the quality of college salad. In fact, with topping options such as steak, quinoa, and avocado, it may even be (though probably isn't) a young Sweetgreen in the making. Popular pre-curated options include the classic

Kale Caesar

and the flavorful

Quinoa Crunch

, but more advanced Crop Chop enthusiasts know the splendors of make-your-own.

Warning: this option is not for the faint of heart. The employees are known to be a little snappy, so have a friend place your order if you're not the confrontational type. And if choosing a base, five toppings, and protein is too much on your plate, don't worry — you'll have plenty of time to think in a line that wraps around the corner of the hallway.
Immoral pro tip: Ask for avocado, even when they say it costs extra, because they'll forget by the time your salad makes it to the register.
Keep up the: taste, variety, portions
Watch out for:

lines, hours of operation, snappy staff



5Spice (M-Th: 11:00 a.m. – 9:00 p.m.; F: 11:00 a.m. – 4:00 p.m.; Sat: Closed; Sun: 4:00 p.m. – 9:00 p.m.)
Overview:

This weekly changing vendor is a hit or miss.

Quasi-General Tso's sesame chicken

from Chinese week = hit.

Overly-drunken drunken noodles from Thai week = miss. With both sweet and savory meals, 5Spice is always a reliable source of refreshingly adequate portion sizes. Overall, besides its sub-Cup-O-Noodle grade ramen bar, 5Spice's culturally themed offerings are your best bet for Asian food on campus. But if you decide to ditch the line for less egregiously inauthentic cuisine, don't worry — you probably hadn't moved up very far in it anyway.
Keep up the: general taste, diversity, portions
Watch out for:

lines, inauthenticity



Chick-Fil-A (M-F: 11:00 a.m. – 8:00 p.m.; S-S: 11:00 a.m. – 4:00 p.m.)
Overview: Before you seriously question our judgment in degrading the makers of the OG chicken sandwich to fifth place, give us a chance to explain. For one, Hoya Court's Chick-Fil-A is the only new dining option that doesn't accept meal exchange. Faced with the quandary of filling our stomachs while emptying our wallets, there's not much to do but bask in the golden glory of those waffle-cut fries while they last. On an equally discouraging note, the wait duration here typically surpasses even those of Launch and 5Spice. In a time crunch, it may be easier just to slap some of lower Leo's chicken fingers on a couple southern biscuits from Launch. Despite all this, there's not much one can do to resist a hankering for Chick-Fil-A. As they say, you win some, you lose some.
Keep up the: taste
Watch out for:

lines, cost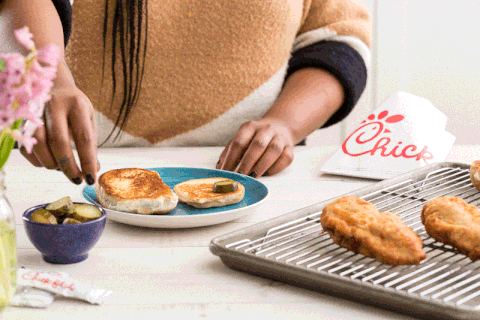 There you have it folks: we'll leave it up to you to weigh the pros and cons of Georgetown's new dining options and decide whether they're worth a visit.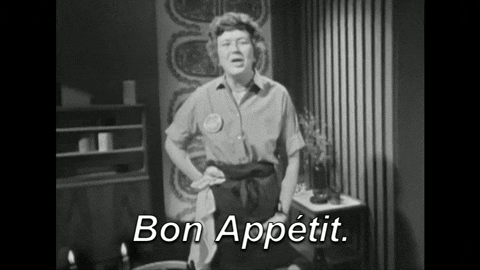 Photos/Gifs: thebalance.com, giphy.com, tumblr.com