Few things bring people together quite like a good meal. Georgetown is a prime example of this. Leo's is filled with groups of friends trying to enjoy whatever happens to be served up that day, or suffering together waiting in long lines.
However, recently more focused groups have risen on campus. We have always had GUGS, but now clubs like GUAC (Georgetown University Avocado Club) and Pi Zeta Alpha: The Pizza Fraternity are getting started. This has led to a simple question, what's next?
Here are a few more food clubs that would suit Georgetown well: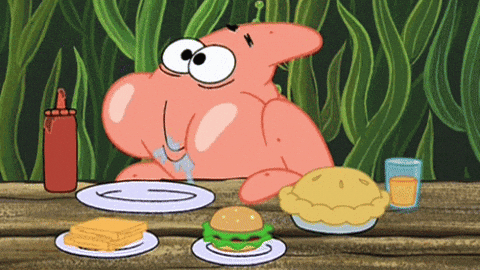 Food Truck Chasers – One of the benefits of living in a city like D.C. is the interesting array of food trucks that are scattered around the city. Georgetown students' only experience with food trucks shouldn't be just the one that parks in Healy Circle on late night weekends. Many food trucks serve extremely good food, and there is such a variety that it is worth trying to experience as many of them as you can. A personal favorite is the Swizzler truck. Swizzler serves gourmet hot dogs, with a variety of toppings that will satisfy anyone's taste. Swizzler is normally right outside the front gates on Fridays, so its a convenient, natural, and tasty place to start. Check them out on Twitter (@swizzlerfoods) for their complete schedule. If you like them, expand and try the other trucks D.C. has to offer. You can find things from tacos, to gyros, to pizza. Find something you like and chase them down because they are always on the move. The website "Food Truck Fiesta" has an active map of where the trucks are, and can be found here.
See-Food: The Seafood Club – Georgetown is located within close proximity to both the Chesapeake Bay and the Atlantic Ocean leading to a city that offers a variety of fresh seafood. Fresh seafood is hard to come by most places, and we should take advantage of the fact we have such quality seafood in our neighborhood. The best part of the seafood club is that you have so many options. One trip could be for a casual, cheap lunch at a place like Tackle Box which is right on M St. (unfortunately closed for renovations right now, but highly reccomend when it opens back up). A week later, the club could head over to the Washington Harbour and get all dressed up and get a nice seafood dinner at a place like Farmers Fishers Bakers. However, there are so many other great seafood options around D.C. that need to be explored.
Brunch Bunch – It seems that a nice Saturday morning brunch is a fan favorite here at Georgetown. There are a ton of places both in Georgetown and across D.C. that offer an exceptional brunch. Brunch prices are often very different depending on what the restaurant offers, but you will be always be able to find one that caters to your budget and wants. One spot close to campus with an especially tasty brunch is Fiola Mare. For $28, you get a choice of beverage, an appetizer, entree, and dessert. An extremely good deal that can be found down on the waterfront at 3050 K St. Many restaurants advertise their brunches on the chalkboard stand-up signs outside their front doors, so keep an eye out next time you are walking down Wisconsin or M, because you just may find something that catches your eye.
Fly With Us: Wings – Chicken wings are a personal favorite of mine, and rarely do you find someone who does not enjoy a good plate of wings. They go perfect with sporting events and good friends. Every restaurant has their own spin on wings, and especially the sauces. Often times it's the sauces that really distinguish one wing from another. Many places offer what they claim to be the "hottest" wings, as well as many establishments offering deals like all you can eat wings for a flat price. This makes wings perfect for a club looking to try all the different takes on a classic staple. A place I recommend to begin with is First Down Sports Bar in nearby Ballston, Virginia. It is a short cab or metro ride away. They offer 40 flavors of sauce, as well as having 28 TVs in the restaurant, making it a perfect place to go watch a game with some friends. On Monday's they offer 59 cent wings, and Wednesday's it is all you can eat wings for $18. We've all tried Wingos, but there are so many other places around D.C. that offer great wings, so get a group together and go see who can handle the hottest wings.
Eating History – One of the coolest parts about being in D.C. is constantly being surrounded by history. We are within walking distance of the National Mall, White House and so many other historical landmarks. With that said, all the leaders of our nation had to eat somewhere, right? Get together, pick your favorite person in our nation's history and find out where they liked to eat. Restaurants love to advertise their historical connections so it won't be hard to find. An easy and classic place to start is Martin's Tavern, right at the corner of Wisconsin and N. There JFK proposed to Jackie, and presidents ranging from Truman to George W. Bush have enjoyed a meal there. Places all across D.C. will offer you a great meal and a taste of history, so get a group together and try it out.
These are just a few ideas for potential future food clubs that would be successful here on campus. Although, they don't need to be a school sanctioned club to be enjoyed. If you and your friends enjoy a similar taste in something, get off campus and try what D.C. has to offer to you. There is too much good food in this city that is going uneaten.
Photos/Gifs: thenypost.files.wordpress.com, tumblr.com