Do you feel bad about stagnating during a global pandemic? Feel like your life has been on pause for the past year? Have you had no time for self-improvement, focusing all your energy on surviving each cursed day? That is totally fine! Hustle culture is toxic, and sometimes you need to focus on yourself, even if that means doing the bare minimum.
However, taking a step back also means you must contend with the fact that some people are just better than you. And that's okay too! For instance, my multitalented coworker, Lincoln Le, has discussed his newfound love for cooking. Have you explored your unknown, yet deep-seated passion for cooking? No. But Lincoln has, and he's a better person because of it.
It's always great to hear that someone is thriving, but a little part of you has to also internalize the fact that these people are simply better than you. You're probably reading this article on your couch, in sweats, munching on Hot Cheetos or something.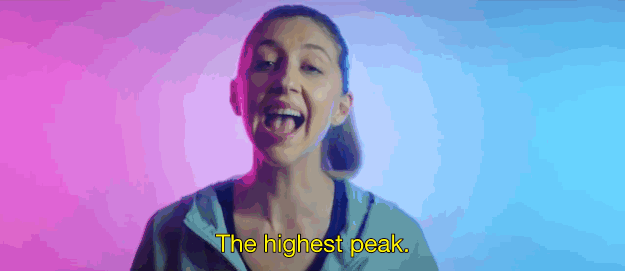 You know what Lincoln is doing? Cooking a delicious Michelin-star meal. And me? I'm dyeing. And I don't mean any of that hippie crap, tie-dyeing. I mean, real, honest, American dyeing.
To Lincoln, cooking has been his release. For me, it's been dyeing. Here is my story.
It all started a couple years ago — 21 years ago, in fact. One fateful March day, I was born. Twenty years later, as I was browsing the heavy machinery at Home Depot (as one does), I stumbled upon some Dickies painter pants with a friend. We bought one each, and I wore them occasionally. They were stiff and baggy, standing out in my wardrobe as some sort of '90s relic. Even after a dozen washes, they were stiffer than gluten-free pancakes.
But then, I had a revelation. My white painter's pants were no longer just baggy, semi-hipster pants. They were the ceiling of the Sistine Chapel, and I was Michelangelo. Armed with clothing dye, some salt and a huge pot, I was ready to create my masterpiece:
Step 1: I boiled some water. Not just any water, though. It was heavily salted (I'm talking like a cup and a half of salt) and soapy. Once the concoction was at a boil, I added the dye, which is when the magic began.
Step 2: Once the dye was added and mixed thoroughly, it was time for the most important ingredient. I popped those pants into the delicious stew.
The trick is that you want to make sure you are stirring the pants as much as possible. I really embraced my inner forest witch — the pot was no longer full of pants and dye; it was my potion to turn unsuspecting children into my pet cats.
After about half an hour, the pants were ready to be rinsed. I dropped those bad boys under running water to expel the excess dye until the water ran clear. Then BAM, they're ready to be worn. I did it! I started a new hobby and gained a new skill during the pandemic. My superiority reigns far and wide. Have fun lounging on your couch, rotting away, readers. I am simply better than you AND I have cute pants to wear.
Header Image: PAPER AND STITCH