Have you heard? Dating apps are in. And, we here at 4E are into it.
While older generations and predominant coffee-shop narratives of first sight romance might be disturbed by the rising persistence of online dating, we see the perks:
1. Safety
YES, safety.  Despite your Mom's concern that dating apps are creepy because ~strangers~, meeting someone online often allows you to validate the person's existence through mutual friends, Facebook, even Linkedin, before meeting them in person. On the other hand, the guy that chatted you up on the street could be the type of dangerous that is straight out of a pyscho-killer-thriller movie.
2. Efficiency
While spontaneous human connection can be fun and romantic, dating apps give you a chance to determine whether or not you find a person attractive and nice, before agreeing to commit an entire lunch to them.
**This of course not always 100% effective and does not guarantee that the date won't be horrible, but it has marginal benefits.
3. Opportunity
Whether you love to hate or hate to love our fast-paced technology-infused modern world, dating norms are shifting from away traditional courtship. This is, in part, because we are busy, and often driven by our own goals and pursuits that can make finding time for genuine connection hard. Dating apps can help you fast forward to seek out whatever type of human connection it is that you're after.
**This is starting to sound like we are entering an era of robots and commodified intimacy, which is horribly concerning.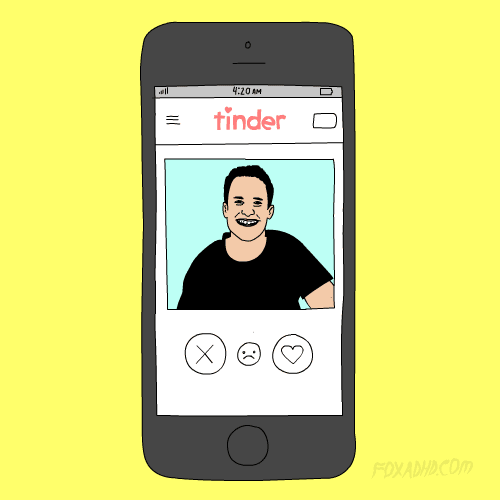 Anyway, for those of you looking to dabble in the online dating world or those already knee-deep, you may be wondering what to put in your profile. This is tricky, indeed. It is the opportunity to make a wonderful first impression or turn someone away immediately.
For your reference, we have compiled a list of "Profile Types" and categorized them as Dislike (AKA swipe left), Like (AKA swipe right), and for the Tinder goers, Superlike (We 10/10 would recommend).
Dislike
The Recycler
To all of the Michael Scott fanatics out there, we get it. And, we're with you. But observation (unsupported by real data) has it that 80% of you use this line. What are you trying to say, anyway? You want us to take the shot and message you? Be more creative.
This series of references, too, is rather overused. We appreciate the creativity, and honesty, but this additional information is just not going to sway our decision to give you a shot. Put it away.
The Honest and Arrogant Type
Does this ever actually work?! We appreciate the honesty, but even if another person is also not interested in your ex and is too, mainly on Tinder for the opportunity for physical intimacy, we don't think this is the turn on to motivate that encounter. Try again.
The Poorly Produced Pick-Up Line Guy
Pick up lines can be charming, but texting and driving is reckless. Do better.
The Weird, in a Bad Way Dude
Do you get it? We don't. Regardless if  this is a song lyric, the image of mayonnaise in not inspiring us to pursue an introduction.  
The Cringe-Worthy
We respect your hard work, but we're not here for your dolla bills. Well, most of us.
Like (Not great, but not a deal-breaker)
The Short and Sweet One
Not a super clever bio, but no red flags. And, just enough information to make inquiries without feeling like there is nothing left to get to know about this person.
The Genuine Guy
This boy gets points for being a good grandson and a sweetie. He states his motives, provides hints of personal information and is friendly.
The Combo
So maybe he's a bit of a recycler, but he combined his references with some genuine information. Worth a shot.
The Aspiring Stay at Home Dad
 Again, he's okay. Enough information to have an inkling about his character. However, to all the girls and guys out there that care about height… (eye roll) this one always brings out the attitude.
Super like
(If we were on the fence before, this sealed the deal)
Clever and Concise 
Okay, neither of these are stellar- but, a good sense of humor and a to the point message are rarely a deal breaker.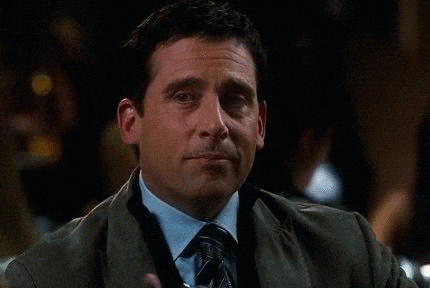 Other ideas: The real rare gems are those that take effort, creativity, and commitment. Two examples include: the dating resume and the date application. More to come on how to go above and beyond creating these, in a later post!

Editor's note: The author apologizes that this post takes a very heteronormative and gender conforming approach to personal branding: these suggestions are limited to the profiles of men looking for women. 
Gifs: giphy.com